Former Miami Dolphins head coach Brian Flores suing NFL for racial discrimnation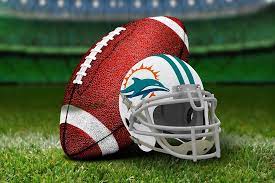 Former Miami Dolphins head coach and current Pittsburgh Steelers defensive assistant Brian Flores is suing the NFL. Flores is accusing the Miami Dolphins, New York Giants and Denver Broncos of racial discrimination. Flores is also accusing Dolphins owner Stephen Ross of committing a number of NFL rule violations such as offering Flores 100,000 dollars for every game he lost in an attempt to get a higher draft pick.
Flores started off his coaching career in 2004 with the New England Patriots and worked his way up to being the defensive play caller and linebacker coach. After winning Super Bowl XXXVI against the Los Angeles Rams, Flores was hired to be the head coach of the Miami Dolphins. Flores led the dolphins to their first back to back winning seasons since 2003 in just his second and third seasons as head coach. Despite this success Flores was fired by the Dolphins following the 2021 season. The decision to fire Flores shocked most people in the NFL as he was regarded as one of the best coaches in the league.
After Flores was fired, rumors started to spread that Flores was a hard person to work with and that was the reason he was let go. Flores says that these allegations are completely false and the reason he did not get along with Ross was because he did not want to violate NFL rules like Ross expected him to. Flores constitutes that Ross wanted him to illegally tamper with player recruitment by finding a quarterback when he wasn't allowed to, in addition to his offer to Flores of 100,000 dollars for every loss he had in the 2019 season.
"It's really disrespectful to the game, I think to try and lose games on purpose and I think that the Dolphins owner should be forced to sell the team," junior Andy Levin said.
Before being hired with the Dolphins, Flores interviewed with the Denver Broncos to fill the head coaching job after Vic Fangio was fired. Flores is accusing the Denver Broncos and specifically GM John Elway of using him for the Rooney Rule and did not take him seriously as a job candidate. Flores stated that the Broncos executives showed up an hour late and GM John Elway was hungover.
The Rooney rule was implemented in 2003 by former Pittsburgh Steelers Owner and chairman of the NFL's Diversity committee Dan Rooney.
"I took Coach Flores very seriously as a candidate for our head coaching position in 2019 and enjoyed our three-and-a-half hour interview with him. Along with the rest of our group, I was prepared, ready and fully engaged during the entire interview as Brian shared his experience and vision for our team. It's unfortunate and shocking to learn for the first time this week that Brian felt differently about our interview with him," Broncos GM John Elway said after hearing Flores' accusations.
Flores also alleges the Giants had made their decision to hire former Buffalo Bills Offensive Coordinator Brian Daboll as their head coach before he was ever interviewed for the job and he was just used for the Rooney Rule. Flores' evidence for these accusations is that Bill Belichick had accidentally texted him before he was interviewed congratulating him on getting the job when he had meant to text Daboll.
"There are not enough minority head coaches in the NFL so hopefully this lawsuit opens the door for more minority coaches," junior Lucas Masiello said.
Your donation will support the student journalists of Walter Johnson High School. Your contribution will allow us to purchase equipment and cover our annual website hosting costs.
About the Contributor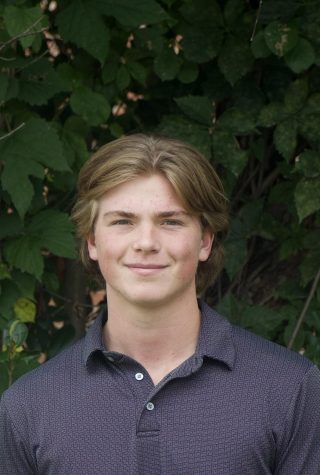 Luke DeZee, Staff Writer





Luke is a senior and a staff writer for the Pitch. This is his second year on the Pitch and enjoys playing baseball in his free time.