MoCo news updates
Mormon Temple reopens to public 
The Church of Jesus Christ of Latter-day Saints has announced the reopening of the Mormon Temple to the public April 28 through June 11. Non-members have to obtain a ticket by booking an appointment online free of charge. If driving, visitors will need to reserve a parking spot or take a free shuttle from the Forest Glen Metro Station available during designated tour hours. Visitors are required to wear a mask at all times inside regardless of their vaccination status.
"I went to Salt Lake City last summer and went on a tour of their mormon temple and you couldn't go inside, but they told us about the history of mormonism. […] It's so cool because it's the first time in 50 years [that the temple is opening to non-members]. I am excited to see it and learn more about the mormon culture," Algebra and AP Statistics teacher Laura Brager said.
Decked in over 173,000 square feet of marble, the castle-like structure stands at 288 feet tall. The temple dates back to 1974, when the first dedication of the building took place. In August of 2022, there will be a rededication ceremony only for members of the church ages eight and above.
Board of Education announces new school lunch policy 
The MCPS Board of Education voted Tuesday May 10, to enact new policy regarding school lunch debt. Following nationwide federal temporary waivers and increased reimbursements to help fund free school lunches during the pandemic, the US Department of Agriculture funding is set to expire June 30. MCPS and districts around the country will soon again start collecting payments from students to pay for school lunches.
In a proposed May 2021 policy, the Board had suggested giving an "alternate" meal of a sandwich, fruit and milk instead of a normal hot meal, for students who had lunch debts of 35 dollars or more. Following public backlash about the policy, the Board in its latest meeting instead enacted a policy that prevents those in debt from ordering a la carte lunch items but continues to serve them the normal meals. The district will not seek repayment of lunch debt for students with FARMS (Free and Reduced Meal Services).
"I think that expanding upon that [free and reduced lunch program] to not only make it more accessible but to increase its scope, so we're serving as many students lunches as possible, is gonna be really important," student member of the board elect Arvin Kim said.
County council keeps RideOn buses free through June 2023 
The Montgomery County council voted 7-1 on May 16 to subsidize free fares for RideOn buses in Montgomery County through at least June of 2023. RideOn buses are operated by the Montgomery County Department of Transportation, contrary to Metrobus, which is operated by the Washington Metropolitan Area Transit Authority (WMATA). The council only subsidized RideOn buses, while Metrobus routes will continue to have a two dollar fare. Keeping RideOn free is expected to cost the county around $9.8 million dollars. Fares on RideOn and Metrobus have not been collected since the start of the pandemic, while Metrobus transitioned back to collecting fares in January of 2021.
County announces new funding for abortion organizations 
On May 10, County Executive Marc Elrich announced one million dollars in funding for organizations who provide abortions in the county. This follows a leaked draft of a Supreme Court opinion indicating the court's intent to overturn the landmark Roe v Wade decision. If the court were to overturn Roe, it is expected around 26 states would ban abortion; a 1992 Maryland referendum prevents the government from interfereing with a woman's decision to have an abortion. The one million dollars in funding is expected to help organizations deal with an increase in demand from patients in other states where abortion could soon be banned.
MCPS approves contract for superintendent 
After conducting a nationwide search for a district superintendent, MCPS decided in February to hire Interim Superintendent Monifa McKnight as full time superintendent. She will be sworn in on July 1 but will maintain her current position until then. In the Board of Education's May 10 meeting, the Board also voted to approve her contract, which raises her salary to $320,000/year up from the $295,000 she earns as Interim Superintendent.
The first woman to lead MCPS, McKnight served as Deputy Superintendent to former Superintendent Jack Smith prior to being chosen for the superintendent position. The contract also includes security for McKnight if there is a threat to her safety and requires McKnight to move to Montgomery County from her home in Bowie.
Electric school buses steadily arriving 
In February of 2021, MCPS approved a 1.3 million dollar annual contract with Highland Electric Transportation for leasing of electric school buses. MCPS has received 24 buses to date, but only seven buses are currently in service driving students, with 17 still awaiting branding and security camera installation and one bus yet to be delivered. Another 61 buses are set to arrive in the remainder of 2022 in preparation for the next school year, with 120 more to come in each of the following two years, totalling 326 buses. By 2024, a quarter of MCPS's fleet of 1300 buses will be electric.
"Buses already reduce carbon emissions through group transportation and having them electric would make them even better for the environment," freshman Luke Park said.
Your donation will support the student journalists of Walter Johnson High School. Your contribution will allow us to purchase equipment and cover our annual website hosting costs.
About the Contributors
Seyun Park, Print Editor-in-Chief
Junior Seyun Park is in his third year of the Pitch, happy to join this year as a Print Editor-in-Chief. Outside of Pitch, Seyun plays tennis and cello,...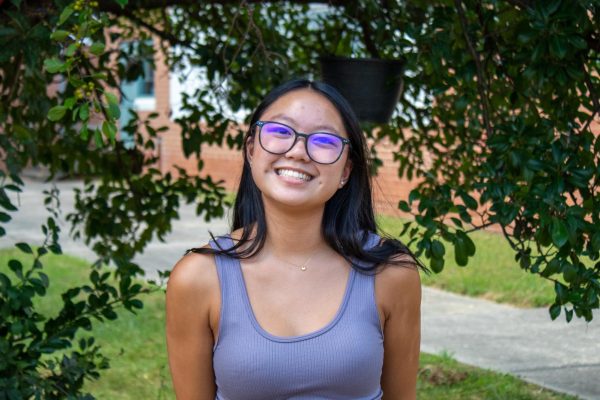 Abby Kee, Senior News Editor
Junior Abby Kee is thrilled to be on the Pitch for her third year as a Senior News Editor. Outside of school, she loves hanging out with her friends and...