A cappella groups sing together for a cure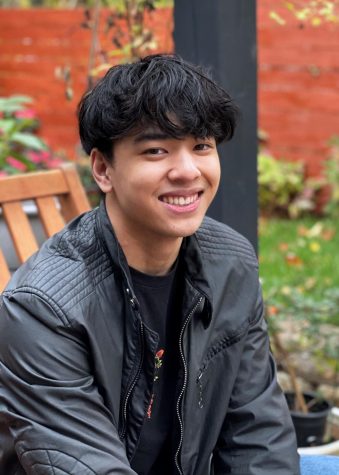 More stories from Benicio Balignot
This December will mark WJ's third Benefit Concert – an annual event organized through the joint effort of the three school a cappella groups, Chocolate, Vanilla and Red Velvet, in an effort to raise money for a specific cause. Originally created by Red Velvet founder and leader senior Sarai Flores when she was only a sophomore, the Benefit Concert has been a success for the past three years.
In its first iteration, the concert raised money for the non-profit charity, No One Left Behind. The a cappella groups collaborated with Georgetown University's Student Veterans Association (GUSVA) in order to assist in the charity's cause of helping America's wartime allies with Special Immigrant Visas (SIVs) resettle safely in the United States after assisting soldiers overseas.
Last year, the a cappella groups raised money for the non-profit organization One Common Unity in their goal to remove violence and build healthy communities by using the power of music, arts, and peace education. The choirs from both North Bethesda and Tilden Middle Schools performed as well. In addition, speakers from the organization also came and shared their experiences in rough communities, as well as performing songs of their own.
This year, the Benefit Concert is raising money for Parkinson's disease research and awareness through donating all proceeds to the Parkinson Foundation of the National Capital Area. This also marks the final Benefit Concert that Flores will be involved with, as she is graduating at the end of this year.
At the time it was created, the Benefit Concert was little more than an idea Flores had after realizing that Red Velvet had learned more music than required for WJ's annual winter and spring concerts.
"When I first founded Red Velvet, I really wanted to use music to spread positivity and help benefit the community. The first thought that came to mind was that we could sing songs and help raise money for a cause or charity. When I was talking to my mom about it, she said, "Oh, like a Benefit Concert?" The next day I went over to Mrs. Butler and asked if she would be okay if I set up a Benefit Concert, and that I would be doing all the work and that she wouldn't have to do anything," Flores said.
With the Benefit Concert being entirely student-run, the most influence the music teachers have is simply being to supervise and advise on the entire process.
"She immediately gave me the go ahead and didn't ask any questions. She basically said go off and do your thing," Flores said.
Choir teacher, Kelly Butler, shares this sentiment and appreciates the amount of work that Flores has put in these past three years.
"I love that the Benefit Concert is student organized and student led. I think it's a lot for one student to take on, so I appreciate that the other members in Red Velvet, as well as the a cappella groups, have really stepped up to help her out. I think it's great that she's delegating all of these rolls to different people rather than try and carry the burden by herself," Butler said.
As a sophomore, Flores had no prior experience in leading a group, much less organizing an entire concert. Despite this, she persevered and managed to organize WJ's first Benefit Concert in 2015.
"It is a lot of work, and you definitely learn a ton of valuable life skills. Through the Benefit Concert, I've learned to work with adults in a professional environment. I also learned how to reach out to all of these various organizations, and set up meetings, websites, speeches, along with all of these other important skills that can be useful later on in life. I think the most important skill I learned overall was proper time management," Flores said.
Despite successfully putting on the Benefit Concert for the past two years, the process still remains a long and arduous one, with Flores spending at least two hours every day throughout the week organizing and setting up the event, as well as at least four hours on the weekend.
While practices leading up to the concert can become stressful, with rehearsals occasionally happening every day throughout a single week, it pays off in the long run.
"I think that for the most part, the events that we sing at really benefit not just the members, but the community as well. I also think that it brings to light issues or problems that we don't face here as high school students. It also brings some sort of humility to the group when we have those types of experiences," Flores said.
The concert itself usually has a wide variety of performances, with dancing, singing and speeches being a common factor in each of its iterations. Last year, when working with One Common Unity, three of its members came on stage to give a performance of their own. In addition to these performances, videos and short movies are also often shown to the audience to help promote a specific message.
The Benefit Concert has also had a significant impact on the community at WJ, as well as the neighboring areas and schools. At last year's Benefit Concert, the a cappella groups and One Common Unity collaborated with the nearby middle schools, North Bethesda and Tilden, to perform a rendition of John Lennon's "Imagine".
The Benefit Concert certainly takes a toll on the students involved, but Flores still has the same passion for it that she had two years ago.
"That first year, after the concert had concluded, I walked out and felt completely drained. All of a sudden, Mrs. Butler walks up to me and tells me that this is now a WJ tradition, and at the moment, I felt so much stress upon realizing that I had two more years of organizing something of this magnitude. But regardless, I'm very thankful for the opportunities I've been given, and the people that I've met along the way," Flores said.
It isn't just her personal drive that motivates her; Flores truly enjoys seeing the effects the Benefit Concert has on those involved, and how they develop as people throughout the experience.
"The students involved really learn from this experience. The first year we raised money for No One Left Behind, I just remember all of us sitting in the pit, watching the speakers who were sharing their stories of war and what it was like living in a volatile area whilst helping U.S soldiers. They're giving a completely different perspective that we as American high school students don't see every day if at all. I think it makes a lot of students aware to the struggles that other people face, and that's really important," Flores said.
Many students share Flores' view, having learned a lot about challenges that they themselves have never experienced.
"I think it's been a great learning experience because I've met and learned to work with people who have had a vastly different life than I have. Even though last year was my first year in Red Velvet, I've truly learned how privileged I am to be living in an affluent community like Bethesda," sophomore Caroline Melton said.
In addition to being able to learn from people who come from different walks of life, the Benefit Concert is often an eye opener for many students involved.
"I'm able to attend school with no worries and perform to the best of my ability rather than being limited by my surroundings, and I hadn't really thought of that until last year. Seeing speakers from One Common Unity who were close to my age recounting their struggles and hardships really broadened my view on the world," Melton said.
Your donation will support the student journalists of Walter Johnson High School. Your contribution will allow us to purchase equipment and cover our annual website hosting costs.
About the Contributor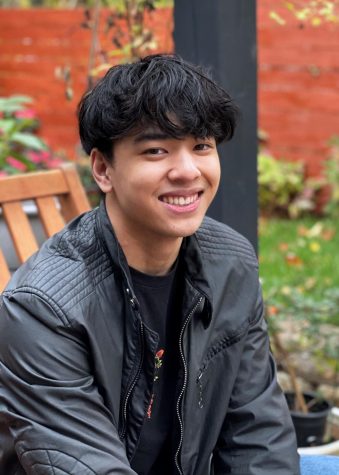 Benicio Balignot, Print Editor-in-Chief
This is senior Benicio Balignot's third year on The Pitch, this time returning as one of three Print Editors-in-Chief. When he's not perusing for new music...