Senior pranks that didn't make the cut
Four long years of triumphs, failures, hallways beefs, a pandemic and countless assignments have weighed heavy on the hearts and minds of the class of '23. So how do we let off a bit of the steam that is boiling over in our Wildwood Plaza Starbucks cups? The clear answer is senior pranks; however, this is a process that is meticulous and way harder than you may think. Seniors have one shot, with a chance to live in glorious infamy or plain mediocrity. While the class of '23 have conceived a plan to get back at teachers and admin, here are a few bright ideas that didn't quite make the cut.
Cow on the second Floor/petting zoo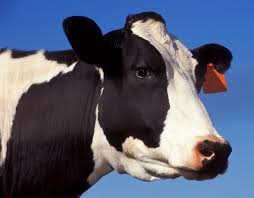 WJ goes by many names gifted by students, including but not limited to, 6400, The Den and most appropriately, The Barnyard. Part of the origin of the mighty mad cows, which are engraved into the identity of WJ, was that the school was built on a cow pasture. Where the football field stands, dozens of cows once roamed. Why not return them home to roam not only the field, but the buildings as well. It was theirs to begin with, right? Better yet, why stop there, let's bring the barnyard to The Barnyard. Now luckily for the grass and custodians, no one truly just sells cows to be used, escally for senior pranks, so on to the next. 
Mariachi Band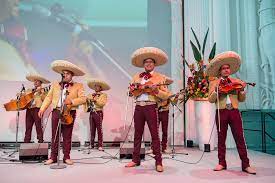 Yes, you read that correctly, WJ could have brought south of the border to admin. The premise behind this is simple: the senior class was to pitch in enough to rent out a Mariachi band like  Mariachi Los Mensajeros Del Sur, located in Silver Spring, to follow the admin around until the lunch period. Now this may sound pretty harmless or maybe something the admin may actually enjoy, and you are probably right. However, Mariachi bands are paid by the hour, and in that hour, a band can play 12-15 songs. The time from the first school bell to the lunch bell is 3 hours and 20 min…do the math on that one. Unfortunately, this would come out to be pretty pricey so it did not quite make the cut.
Class of 2023 on the new grass
Now most of these ideas were considered impractical or expensive, but they would have left their mark as the final stroke of this year's senior class. This one would have done that literally. The new grass and sod has been practically pampered since April of last year. One can say its admins' baby. The senior class was just ready to leave it with a makeover. After last year's fiasco, some would say there is no reward in taking this risk.
In retrospect, the class of 2023 has been through it all, from Covid during their 9th grade year, a presidential election their sophomore year, the return of normal life junior year and now the big step into the next chapter in their lives. One thing is for certain, this class will be slipping and sliding out in style!
Your donation will support the student journalists of Walter Johnson High School. Your contribution will allow us to purchase equipment and cover our annual website hosting costs.
About the Contributor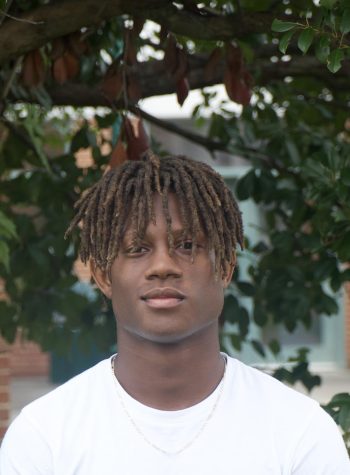 Jalen Scott, Staff Writer





Jalen is a second-year staff writer for The Pitch. As a three-sport athlete and member of clubs, he likes to stay busy and well-rounded.