Taking the government out of the student government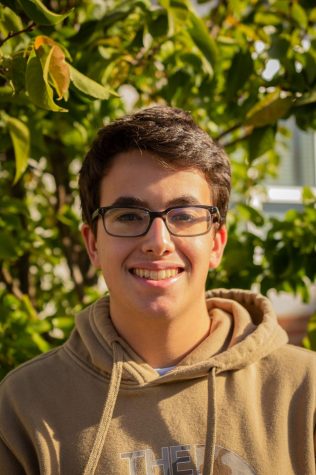 More stories from Sammy Peterson
The Walter Johnson Student Government Association (SGA) has been operating under a constitution that describes a structure not adhered to since at least 2011. The current SGA is now working to solve the issue.
SGA lacks a valid constitution
The SGA has not revised its constitution, which lays out their duties and responsibilities, in years, even though county guidelines mandate that "students have a responsibility to prepare a written constitution or amendments to the existing constitution for the student government."
The Pitch obtained a 2011 copy of the SGA constitution, which requires monthly general assemblies to give students a greater voice in governance. It also mandates that one representative from every English/ESOL class and every sports team and club must attend all General Assembly meetings.
Many students at WJ have no idea that the SGA system used to be different from what we have today. One thing appears clear: In recent years, while student activism has grown throughout the U.S. and in Montgomery County, WJ's student government, which on paper once gave students a way to have their voice heard through the general assemblies, now defines itself as merely "putting on school events," according to the school website.
No general assembly meetings have occurred at the school in at least seven years, according to interviews with teachers. Principal Jennifer Baker says it's possible that the 2011 version of the SGA constitution may be the latest document governing the SGA.
How student input has disappeared
Principal Baker was the SGA sponsor from 1998-2000. During her tenure, the SGA usually held general assemblies. She did not know for certain when they started, but she said they had been at the school since at least 1995.
After Baker, social studies teacher Steve Miller, now retired, took over as sponsor until 2003. During that time he made sure that the constitution was modified to specifically include the general assemblies. He said students contended with serious issues at the general assemblies, such as mounting a protest to a plan for a cell phone tower on the corner of the WJ fields. Because of their involvement, the tower was not built.
Removing general assemblies "took the government out of student government," Miller said.
"There's an all too pervasive attitude at WJ that student government is a joke, but it mostly is because students treat it as a joke," Miller said. "If things were more formalized and people took it a little more seriously, it wouldn't be such a joke."
Social studies teacher Nicolas Atencio, who ran the SGA from 2009 until 2014, said that the general assemblies were removed under his watch. "They were largely meaningless," Atencio said. "Sometimes there were resolutions…but this was the exception not the norm."
No one The Pitch interviewed could recall what happened to the constitution once the administration decided to eliminate the general assemblies. Some student leaders also said they never even saw a constitution.
"I never once saw an SGA constitution, I remember one time it was mentioned to me, but I never saw one," last year's SGA President Corey Criss said.
What is happening now?
The current SGA under the leadership of advisor Melanie Schwed is now working on a fix to the problem.
"Our goal is to have a new constitution done by the end of the calendar year. We will definitely have it done by the end of the school year," Schwed said.
While the bylaws are being updated, a current copy was not available to The Pitch.
"We have a set of bylaws, but we are working on updating them now," current SGA President Jacqui Moss said. "We will send it to you when we are done…we are going to start working on it soon. You can talk to us once we have made our new one, and we will make it clear when it's done. Thanks!"
Treasurer Gwen Rodriguez offered more detail on the reasons behind the updating of the constitution.
"We went to the MCR-SGA (Montgomery County Regional Student Government Association) meeting on Wednesday (October 23) and they informed us that if we didn't have a constitution then we needed to create one, if we did, then we needed to update it," Rodriguez said.
Other schools in MCPS are in a similar situation
The situation at Walter Johnson is not unique throughout the county.
The Pitch reached out to the SGA advisors of all 24 of the other high schools in MCPS to see how their constitutions fit in with the county guidelines. The Pitch received 14 responses: Seven teachers said their schools had current constitutions, three said their constitutions were under revision and four said they did not have a current constitution.
What does the future hold?
Baker said she would not object to reinstating general assemblies at WJ. She said it could be possible to include them without losing instructional time, which some teachers did not like in the past.
"It would be kind of interesting if we did have a general assembly and we broadcast it into the homeroom classes and kids could even see the discussion that was going on – like how you can turn on C-Span and watch our government in action. With the technology we now have, it could be pretty cool," Baker said.
Go on www.wjpitch.com and vote on whether or not you'd want to have general assemblies back at WJ!
Your donation will support the student journalists of Walter Johnson High School. Your contribution will allow us to purchase equipment and cover our annual website hosting costs.
About the Contributor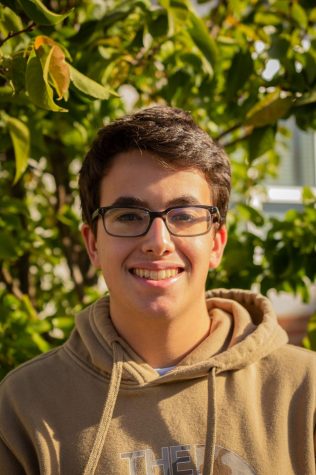 Sammy Peterson, Senior Opinion Editor
Sammy Peterson is a senior at Walter Johnson. He is the Senior Opinion Editor and this is his second year on The Pitch. Sammy's interests include watching...