The story behind Kensington's mystery runner
Those who live in Kensington are no stranger to the sight of a man with long hair and a neon shirt running along the sidewalk. Almost anywhere, and at any time of day, he can be seen running. But who he actually is remains unknown to most Kensington residents.
Meet Richard Regan, a 64-year-old Kensington resident who has been running for 25 years. His running journey started when he decided to start losing weight.
"25 years ago, I tipped the scales at 252 pounds. I decided I had to do something about my weight. So gradually I started running every day starting in increments of one, three, five and seven miles a day (my current rate). I am proud to say that presently, I tip the scales at 168 pounds and hope to one day reach my high school weight of 155 pounds," Regan said.
Even though Regan started running just to lose weight, he was able to develop a passion for it that went farther than physical exercise.
"I am addicted to running for many reasons. Running keeps me physically, spiritually and psychologically balanced. It has contributed tremendously to my mental health well-being, particularly during the pandemic," Reagan said.
Regan currently runs seven miles a day, which he has maintained for seven years, adding up to 12,775 total miles. And to no surprise, Regan races through a pair of running shoes every three months. This impressive running schedule, however, is also driven by his ancestors.
"As an Indigenous person, I feel I honor my ancestors by running daily. Each time my foot hits the pavement I feel the heartbeat of Mother Earth. Every stride I take, I symbolically regain a portion of the land that was taken from my people by White folks. I complete the circle of life by letting the world know my people are still here despite the trauma from centuries of forced assimilation and cultural genocide against us," Regan said.
Regan grew up in Lumbee Indian Country in Robeson County, North Carolina in a small town called Pembroke. Then in 1990, Regan followed his now-wife to Kensington, getting a job in DC.
"I am a Senior Diversity and Inclusion Consultant with the Internal Revenue Service in Washington, DC," Regan said.
Regan has honored his culture through work as well as running: working a variety of jobs.
"I have been in the so-called 'inclusion space' for over 40 years at the non-profit, local, state, federal and tribal government levels in capacities of a community organizer, prison chaplain, Governor's aide, Congressional legislative director, Environmental Protection Specialist and American Indian Program Manager," Regan said.
Regan's inspiration for running doesn't stop at his culture. He also runs because his son is a runner as well.
"He [Nicolas Regan] was an NCAA Division I runner at the University of Maryland at College Park, Maryland, and American University in Washington DC. He represented Walter Johnson High School on the Washington Post's 2010 Boys Cross Country First Team as well as the 2010 and 2009 All-Gazette Boys Cross Country First Team," Regan said.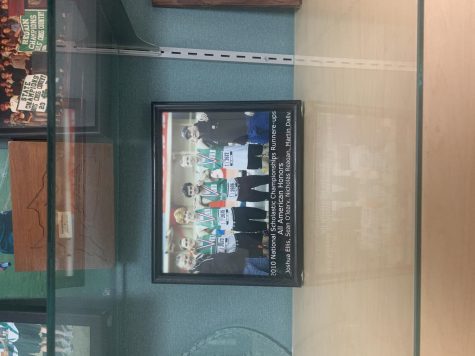 Nicholas Regan is a 2011 grad from WJ. Along with being the SGA Secretary, Nicholas Regan was captain of the track team. He placed second at the 4A Maryland State cross country championship in 2010 and helped drive WJ to three straight Maryland State cross country championships from 2008 to 2010. Regan was also a part of the Boys XC dynasty that won four State Championships from 2008 to 2011.
"Nick was a very tough kid and quiet leader, led by example. He worked very hard and at his best running when he was running relay for three other guys," track and cross country coach Thomas Martin said.
Richard Regan's passion for running hasn't wavered over his 25 years of running, and he doesn't plan on quitting anytime soon.
"At 64 years old, I hope to keep hitting the pavement until my body tells me it is time to hang up my shoes," Regan said.
Your donation will support the student journalists of Walter Johnson High School. Your contribution will allow us to purchase equipment and cover our annual website hosting costs.
About the Contributor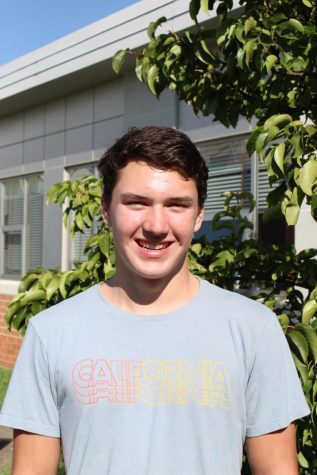 Caeden Babcock, Print Editor-in-Chief
Caeden is the Print Editor-in-Chief for his third year writing for The Pitch. In his free time, Caeden relaxes by watching television, hanging with friends,...