FIFA 19 Review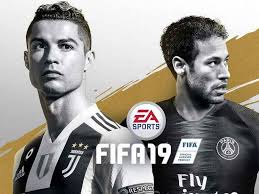 FIFA 19 was just released and, unfortunately, seems to be very similar to all the other ones. There are better graphics than last year, but otherwise not much has changed. The most notable difference is that an eSports league for FIFA has been added to the game. Now, the best players can compete against each other in tournaments for money, where in the past this was for strictly first person shooter games. This will create a competitive scene in the game, which will give people chances to make it big on websites like Twitch and YouTube.
Some of the better features in this year's game are things like new moves, stadiums and leagues. The ultimate teams' cards are updated every year, with new ratings for the player and updated stats for attributes like speed and dribbling. Other than this, not much is different. If the player has a fast attacker on their team, the player will likely win with it being so easy to play chip through balls over the defense.  
The game is simply not worth the buy. Most people online feel that they do not want to spend $60 every year for basically an updated version of the same game. The reason that Fortnite is doing so well is because their game is free, and the creators are always updating the game.
While FIFA is always improved, the players have to spend money for the game, plus more money to buy players that will increase your chance of winning. These types of games are called "pay-to-win games" because of the fact that more money put into the game mean better players and winning more games.
EA sports, the company that makes games like FIFA, Madden and NHL creates their games with a pay-to-win system, and there has recently been a decline in the amount of people playing these games. Still, many people do play FIFA, which is why they are able to make games every year.
For the people who are very into soccer, this will be a good game. When you are not playing the actual sport, you can play the video game version with your friends and maybe even learn new moves or techniques from the game. For the casual player who doesn't know much about soccer, this game might get boring quick, and might feel like a waste of money.