Basketball looks to rebound after shaky start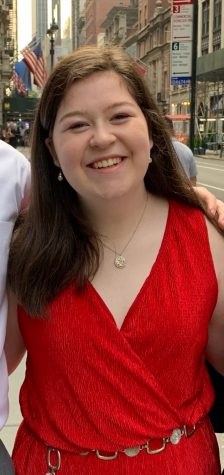 More stories from Elana Renbaum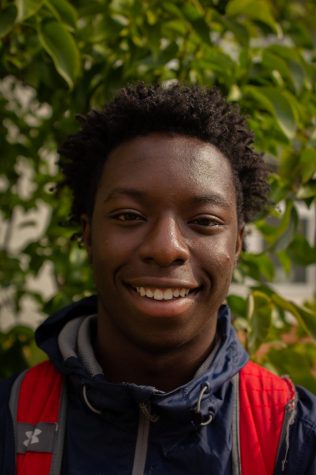 More stories from Ethan Oyeniyi
Girls: Working towards consistency
After a rocky start, the girls' varsity basketball team continues to struggle to connect with each other on the court.
The Wildcats have a record of 4-4, including a game with a 42 point win and many tight scoring losses.
As predicted by coach Jason Campbell, junior Leah Assaker continues to have a standout season, contributing at least 18 points in six of her last seven games. Against Seneca Valley High School, Assaker dropped 27 points out of her team's 68.
"Leah Assaker is huge, she is a big part of what we do, both offensively and defensively, so we certainly need her to perform well in order to have chances in big games," Campbell said.
Assaker does not take her coach's praises lightly.
"It is great to be a valued member of the team and I feel like it allows me to contribute to the team's morale and being a leader of the court," Assaker said.
A new contributor to the team is sophomore Alexa Hackmann, who was recently pulled up to the varsity squad from the junior varsity team in mid-December.
"We were really struggling in terms of our outside shooting and she was really flourishing [in it.] She has been a great player on JV and we've known that for some time, she really could have started on varsity, but she's really proven herself to step up. So at this point not only is she on varsity, but she's starting on varsity," Campbell said.
In a game against Rockville High School, Hackmann scored 15 points on four three-pointers and free throws.
The need for Hackmann was obvious, as the team was struggling to come together and not play as individuals.
"Right now we are very inconsistent in terms of the product that we put on the floor. We have a lot of talented players, but we're not consistent and we haven't really gelled as a team," Campbell said.
To help combat this, the team will put an emphasis on preparation for games, which includes film study. Film study is when teams look back at videos of their previous games to see any errors in their plays, mistakes on the court, or to learn about their opponent's game plans.
"We have been working towards being more consistent in what we do well as a team, b
ut are still struggling to improve in some areas," Assaker said. "I think that we will constantly be getting better as the season goes on and we are able to focus on improving certain aspects of how we play."
The Wildcats take the court against the BCC Barons tonight at 7:15 p.m.
Boys: Hoping for progress after rough start to season 
The boys' basketball season is well underway and so far they are in a neutral position. They are 5-4 after games against Quince Orchard, Rockville, Wheaton, Northwood, Churchill, Gaithersburg, Seneca Valley, Einstein, and Wootton. There are 12 games left in the regular season and the players are eager to conquer the division. The time to improve their game is now, and they will do everything in their power to win their upcoming games. 
To start the season, the boys were defeated by the Gaithersburg Trojans by a score of 80-70. From this, they knew where progress was needed when it comes to playing in games. This led to another win against Quince Orchard, 69-64. To follow up that win, they come out on top against Rockville High School 64-50 at the home opener. Unfortunately for the Wildcats, just a little over a week after the game, they lost against Seneca Valley 66-69.
"I think we started the season off pretty good. The games really showed us where our strengths and weaknesses are. Now we just need to resolve those issues in practice and we should be fine for the season," junior forward Liam Levine said.
The boys conquered their next game against Northwood 59-56, but lost to Churchill, 79-60.
"Yes, our season definitely could be better, but it could also be worse. Every game we go out and play our best, and the unfortunate losses just show us where we need to improve," senior Kai Holloway said.
The boys redeemed their loss against Churchill with back to back wins against Wheaton, scoring 66-44, and Einstein 66-31. Less than a week after, their streak came to an end as they lost to Wootton by one point.
"I think over time we will be able to progress and fix our past mistakes. Mainly we need to work on defense and communicating more on the court," junior Bradley Abrams said.
With ample time left in the season, the boys still hope to reach their goals of making it to States. They know the areas of their game that are in need of fixing and are hopeful that in doing so they can finish off with a successful season. 
Your donation will support the student journalists of Walter Johnson High School. Your contribution will allow us to purchase equipment and cover our annual website hosting costs.
About the Contributors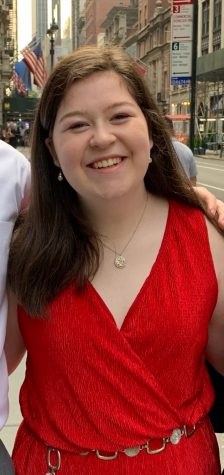 Elana Renbaum, Print Managing Editor
Elana Renbaum is a senior and is excited to be a Print Managing Editor for her second year working on The Pitch. In her free time, she enjoys listening...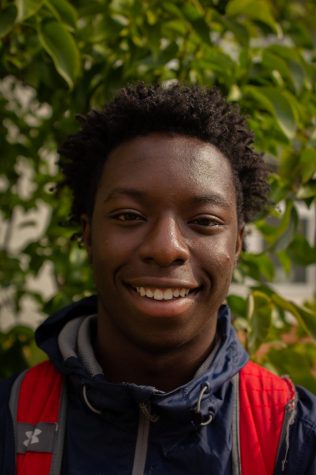 Ethan Oyeniyi, Staff Writer
My name is Ethan Oyeniyi and I am a senior staff writer. I play for the schools Symphonic band and varsity lacrosse team.