Sibling synergy: Martin sisters elevate girls' basketball
Varsity sports are a place where many students showcase their talents, strengthen friendships, make new friends and compete for a championship at the end of the season. The best teams often tend to be ones where players have been able to create great team chemistry. While this can be a daunting task for many teams, when you are family, it is much easier. The girls' basketball team has improved their record this season from their 9-10 record from last season to a 12-8 record this season. A huge part of this success has been due to the stellar play of two sisters: freshman guard Elizabeth Martin and senior captain and guard Katie Martin. While this will be the only season in which they are able to play with each other for the Wildcats, the two have been able to make the most of the moment.
"It's been really fun. I do enjoy it. We have a lot of chemistry, so it's nice to work with someone that knows what I'm thinking on the court at the same time," Katie said.
While competing in one of the best divisions for girls' basketball in the state (all teams have winning records), the Wildcats have had a tough slate of games against top teams making their road to glory more difficult. Being a freshman, one would think that the adjustment to high school basketball would be difficult, but Elizabeth has made this adjustment look smooth during the team's best season since 2018-2019.
"I think having a senior sister on the team [makes] it a lot easier to transition to the high school team. I think it's easier because our chemistry helps me out a lot," Elizabeth said.
Katie has been one of the Wildcats' star players, a consistent starter as well as a team captain for each of the past two seasons.
"Playing with Katie has been a really good way to improve personally. She's just a really good role model, and as team captain this year and even last year, she was team captain as well, she was able to encourage people and push them to be their best so whenever you go up against her, you know you are getting better as a player because she's going to push you to be your best," junior captain and guard Maggie Cullen-Ising said.
Not only have the sisters been able to help better the team's record, but they have also brought the team closer off the court.
"With them being sisters and even though there is an age difference, I think that their chemistry has brought the team together because it brings the freshmen and the seniors all together. I think that their chemistry has allowed us to joke more and have fun, but we also are still serious in practice and get our work done. I think it just pushes the whole team to do better and play as a team," Cullen-Ising said.
On the court, Elizabeth and the other freshmen (Norah Youseff and Emilia Starzyk) have had key roles, especially offensively to the team's recent success.
"I think that the freshmen have been a big help. They do get a lot of minutes and they play a lot and they contribute," Katie said.
The sisters are extremely competitive and can still feel the rush of the game as they talk about it during car rides home with their father. At home, they often play against each other with their family in which games can also be very competitive.
"It depends on who we play with, I think she wins more, but that's going to change," Elizabeth said.
With Katie and senior forwards, Yasmin Gorham and captain Caroline Williams graduating this spring, moving into future years may be more challenging than past years, but as with every year, the Wildcats are up for the challenge.
"She really helped me in transitioning and she's helped out the team a lot and it's going to be hard transitioning without her," Elizabeth said.
But for now, Katie, Elizabeth and the Wildcats look towards the final gauntlet of the 4A State Playoffs for the 2022-2023 season.
Your donation will support the student journalists of Walter Johnson High School. Your contribution will allow us to purchase equipment and cover our annual website hosting costs.
About the Contributor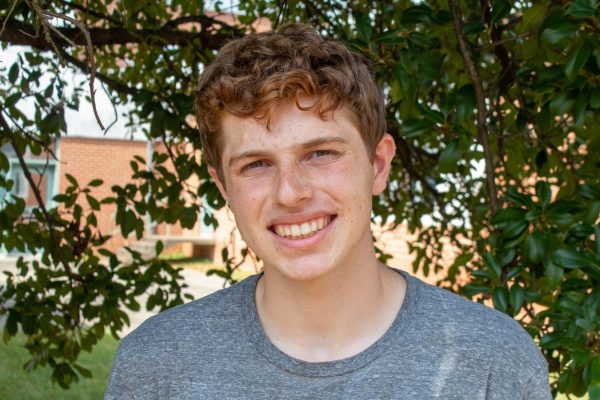 Joshua Singer, Print Editor-in-Chief
Joshua Singer is a junior and is ecstatic to be a Print Editor-in-Chief in his second full year on The Pitch. In his free time, Josh enjoys running, playing...