PyeongChang Olympics Highlights
Team U.S.A. athletes shine in winter events this year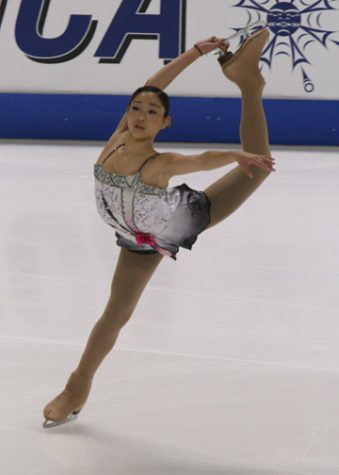 Figure skater Mirai Nagasu competes at a skate America event. Nagasu has become one of the faces of the U.S. figure skating program in recent years.
On February 11, Mirai Nagasu made history when she became the first American woman to land a triple axel during the Olympics, helping lift the United States team to a bronze medal in team competition. Nagasu's performance, set to "Miss Saigon," included eight other triple jumps and earned her a score of 137.43 points, which allowed her to win second place in the free skate. Only eight women have ever successfully landed a triple axel in a competition. The U.S. International Figure Skating Classic was the first competition that she landed the triple axel in. That performance allowed her to gain a spot on this year's Olympic team, which was very special for her because she considered giving up figure skating after not making the 2014 Olympics team.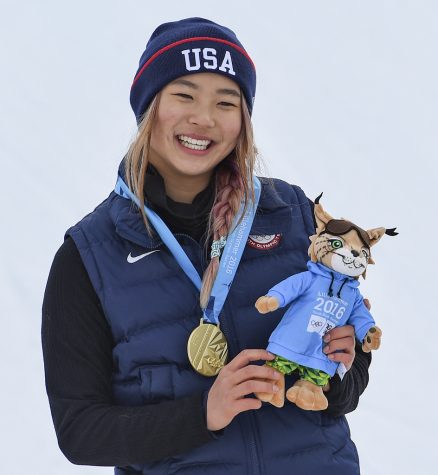 Snowboarder Chloe Kim poses with a medal at a world competition. Kim shocked the world when she won her first gold medal at the Olympics at age 17.
On February 12, 17 year old Chloe Kim became the youngest woman to ever take gold in the snowboarding halfpipe. During the qualifying round, she tweeted about how she was craving ice cream. In between her second and third run of the finals, she tweeted that she was angry she didn't finish her breakfast sandwich earlier in the day. But when it was her turn to compete, Kim looked like a seasoned pro. Kim pulled away from the competition right away, scoring a 93.75 on her first run, displaying some dazzling tricks. Kim slipped up in her second run, but heading into her third run, no one had beaten her score and she had won gold. But Kim wasn't satisfied. She scored a 98.25 in her final run, putting the exclamation point on the competition.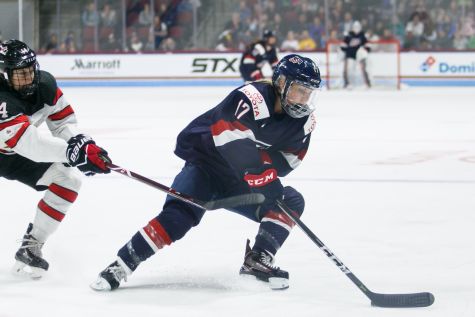 Jocelyne Lamoureux-Davidson plays in an exhibition match earlier this season. Lamoureux-Davidson has led the women's team to a gold medal rematch against team Canada.
Jocelyne Lamoureux-Davidson set the Olympic world record by scoring 2 goals within six seconds during the women's hockey preliminary round. This miraculous six second span helped the U.S. beat Russia 5-0, and also broke a record that had been intact since the winter Olympics of 1960, when Sweden's Carl-Goran Oberg scored two goals in eight seconds. Lamoureux-Davidson, and her sister Monique who also plays on team U.S.A. Perhaps this tremendous achievement of Davidson's will bring more attention to women's hockey in the Olympics, as she broke a record that had been standing for nearly 60 years.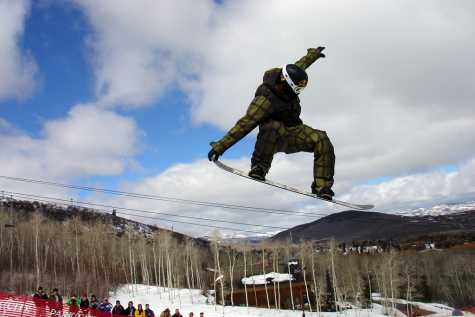 Snowboarder and skateboarder Shaun White added onto his legendary status after pulling off a miraculous final run on the snowboarding halfpipe.
On February 13, snowboarder Shaun White, 31, had the run of his life. In his first run in the halfpipe, White got a score of 94.25, throwing his helmet in excitement into the crowd. The celebrations later dropped when Japanese snowboarder Ayumu Hirano, 19, posted a 95.25 – a whole point above White. Fans were on the edge of their seat, as White, still down by a point, prepared to finish his comeback. Over the past four years, he didn't even medal in Sochi, had a facial injury in New Zealand, and had the highest score ever in the PyeongChang Olympics the day before the finals. White performed two 1440s, and his signature move, the Double McTwist to finish off the day. The score was 97.75. When the score was posted, the crowd cheered and White broke down crying, hugging his family.
WJ students react to their favorite Olympians' accomplishments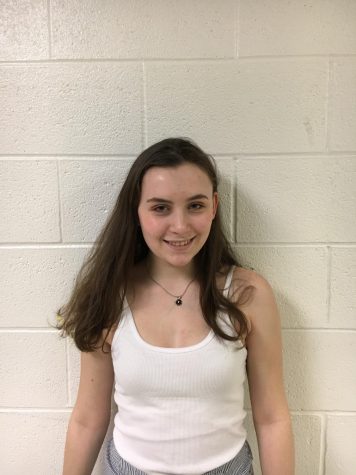 "After [the triple axel Mirai Nagasu] had a clean skate and it was truly a special moment because she has had to overcome a lot to get there with her even missing the Sochi Olympics when she was not given a spot on the Olympics team."
~Anastasia Kaloshina, 11
"[Jocelyne Lamoureux-Davidson], scoring two goals that quickly in any game is insane. I think that any time women's [hockey] team gets positive publicity it's a good thing. I think that seeing this in the news will make Lamoureux a role model for many young girls."
~Grace Campbell, 9
"It's great to see [Chloe Kim], a young American, shine and represent our country. She had some really nice tricks, and definitely deserved to win gold. I thought the amount the amount of air she got on her jump was astonishing."
~Jack Danco, 10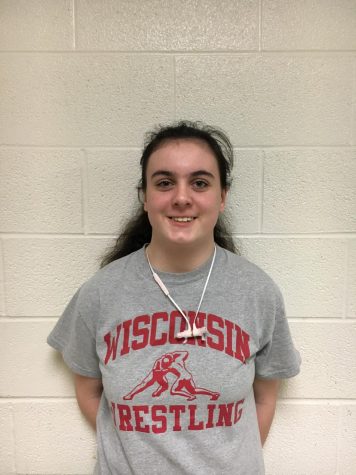 "I was stunned, and was especially happy for [Shaun White], considering his facial injury he endured in late 2017. I was impressed with his flips and tricks that he did in his final run."
~Allison Druhan, 12