Educator revolutionizes days off with Moco Snow
Hang on for a minute...we're trying to find some more stories you might like.
If students learned about the possibility of a snow day a couple of years ago, they'd be flushing ice cubes down the toilet, placing a spoon under you pillow, throwing an ice cube out the window and even wearing their pajamas inside out. Now people don't have to rely on superstitions. Reliable apps like MoCo Snow can guide the students perception of the weather.
The unique pencil system created by Moco Snow allows for students to have a gauge of possible delays or closures. The system ranges from one to five pencils, and each pencil shows a different prediction for the days to come.
Most of the time when students sign onto the site, they are not interested in the actual forecast but instead the possibility of getting out of school. The pencil system allows for a quick and less complicated way for students to see the chance of having school the next day.
Alexander Tsironis, a physical education teacher at North Bethesda Middle School, used to love the excitement that came with finding out there was a snow day.
"When I became a teacher, I was just as excited at the possibility of a snow day," Tsironis said.
Tsironis' incredibly popular app and twitter account MoCo Snow started as a bulletin board in his classroom in Roberto Clemente Middle School. He used this bulletin as motivation for his students to complete their work and pay attention in class.
As his students graduated from middle school, they still wanted to view Tsironis predictions.
"If they did, I'd share my prediction for the upcoming storm with them for the last 30 seconds to a minute of class," Tsironis said.
He began his website in 2010 which provides winter weather information and predictions for school closings and delays.
"They urged me to create a website so they can follow along," Tsironis recalls.
From there it led to Facebook and Twitter pages, and eventually an app. The Twitter has over 18,000 followers and Facebook has almost 12,000, along with 31,000 email subscribers and 15,000 people have downloaded the app, which was release this past December.
"I hit 1,000 followers the second year I was on Twitter. After that getting to 10K was huge and now the goal is 20K," Tsironis said.
Tsironis has always been interested in weather and took a meteorology class at Montgomery College.
Yet, Tsironis believes his meteorology skills are mostly self taught.
"Most of what I have learned has been self-taught by looking at weather models and discussing with other weather enthusiasts," Tsironis said.
A large number of students use that site as a good way to guide whether or not they will have to go to the next day. The site has gained increased popularity ever since students discovered the accuracy of his predictions.
"I believe that Moco Snow is good because it helps me have an idea of whether or not we'll have school. I check it whenever we might have a delay," sophomore Lucas Guberman said.
Tsironis also runs The MoCo Show which is a news and entertainment website.
"It is getting over 140K unique visitors per month, has over 9k followers on Twitter, and over 17K followers on Facebook. It has surpassed the popularity of MoCoSnow."
Tsironis has been a teacher in MCPS for over a decade and has lots of pride in the area.

About the Writer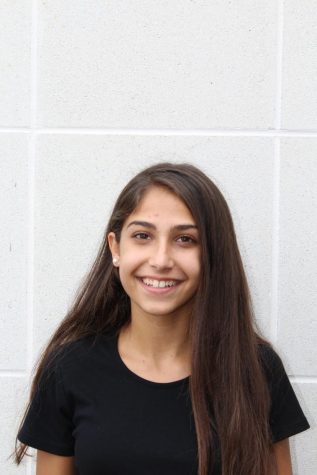 Daria London, Opinion Editor
This is Junior Daria London's second year on The Pitch. She is excited to be working as online opinion editor. Besides writing, Daria plays tennis for...