Students, staff react to MCPS removing SROs from schools
More stories from Alex Wolfson
Following the death of George Floyd by cop Derek Chauvin in 2020, which sparked widespread scrutiny over policing, MCPS called into question its own police presence in schools, the School Resource Officer (SRO) program. After a reevaluation conducted by the Board of Education, MCPS is now without SROs for the 2021-22 school year.
The motivation to remove SROs from schools seemingly comes from accusations that they target Black and hispanic students. According to data presented to the school board, 83% of arrests in MCPS have been of Black and hispanic students who constitute 53% of the MCPS student population. WJ students have mixed reactions to the decision by MCPS.
"I think it's really important to have a police presence in case of any school related emergency. At the same time we live in Montgomery country, already surrounded by a lot of police," senior Naveh Zecharya said.
Zecharya does not believe that school resource officers discriminate against Black and hispanic students.
"I identify as brown. I personally haven't experienced anything even though I've done things to be in trouble, and they've always been fair to me," Zecharya said.
WJ's security team agrees with Zecharya.
"I do not think SROs are unfair to African American or Hispanic students," security team leader Anthony Williams said.
Other students disagree and are glad to see school resource officers out of schools.
"I honestly think it's great. When SROs were here it made students of color feel unsafe. Students of color don't get the luxury of being children, [they're] viewed as thieves, not nice. [No SROs] makes schools less like a prison," sophomore Mariane Abbey said. "I feel more safe [without SROs] because I won't have to look behind my back when there's an SRO behind me."
WJ staff see both sides of the issue.
"I find it distressing and alarming [looking at] the national numbers and I understand why some communities would be against [the SRO program]. If they're used to make certain students uncomfortable then I am behind removing [SROs]. But I never saw that from Officer Jackson," social studies teacher Christopher Merrill said.
Abbey, Zecharya and other students as well as staff are not sure who will protect schools if a serious emergency were to arise. School security remains in schools, but they are not armed like actual police officers are.
"School security [will have to fill the role], but they have such a limited capability in what they can do," Zecharya said.
"Schools are equipped to deal with most situations. However, god forbid if some sort of intruder were to come, that's why SROs were here," Merrill said.
WJ was most recently threatened in 2018, when a former student posted a picture of himself with a semi-automatic rifle with a caption saying he was going to shoot up the school. He was subsequently arrested. In all of MCPS, during the 2018-19 school year (the last published year of MCPS student arrest data), there were 27 arrests for students with weapons and 31 for student-on-student attacks. On Friday, October 15, a group of WJ students engaged in a physical fight during lunch and one student drew out a knife. Police and security were required to contain the situation. School security is doing their best job to carry on without a police officer on campus.
"I think the schools are safe, security around Montgomery County is doing a great job, but it is always safer to have more supporting staff and having a police officer helps tremendously," Williams said.
WJ's former SRO, Officer Shate Jackson could not comment on MCPS ending the SRO program. Officer Jackson will be missed by many in the WJ community.
"I found she was a positive person, focused on building relationships. She was beneficial to our community honestly from my perspective. I only ever saw her have positive interactions with students," social studies teacher Christopher Merrill said.
MCPS' decision will surely please many students, but other students as well as staff and security remain skeptical about the decision.
"My thoughts are, is this the best possible solution? Especially for the kids returning to school, more so for the incoming freshmen and the sophomores that missed their freshman year of HS," Williams said.
Your donation will support the student journalists of Walter Johnson High School. Your contribution will allow us to purchase equipment and cover our annual website hosting costs.
About the Contributor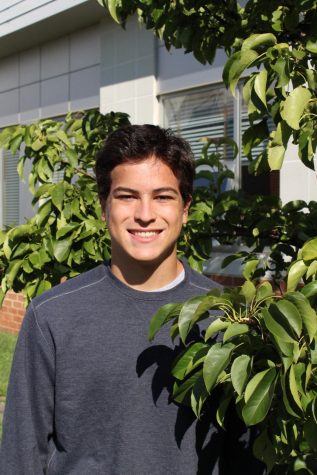 Alex Wolfson, Print Editor-in-Chief
Alex Wolfson is a senior and is excited to be serving as a Print Editor-in-Chief in his second year on the Pitch.  In addition to the Pitch, Wolfson plays...