Netflix continues to break boundaries with original content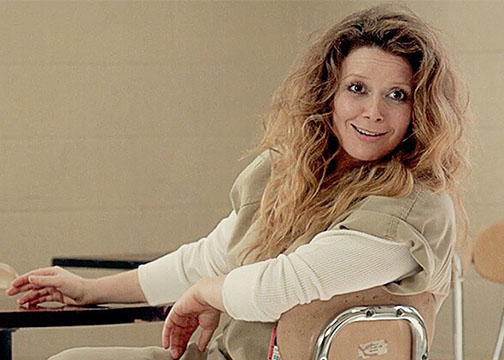 Evan Candelmo, Online Arts and Entertainment Co-Editor
January 30, 2015
Addictive, edgy and original. Video streaming service Netflix is known for stepping outside of the box when it comes to their own content. Similar to premium cable channels like HBO and Showtime, the service's original content addresses controversial topics, such as dirty politics in the critically-acclaimed series, House of Cards, and women's prison in fan favorite, Orange is The New Black. Netflix also makes it a point to not censor their shows, a trait which is lauded by critics. 
This year, Netflix plans to release more than 10 new shows. Viewers will see stars of stage and screen making the transition to the streaming service, including Paul Rudd, Amy Poehler, Jane Fonda and Chelsea Handler to name a few.
Continue reading to check out some of the most anticipated shows to be released on Netflix in 2015.
Star of NBC's The Office, Ellie Kemper has her own show coming to Netflix titled Unbreakable Kimmy Schmidt. The show is produced by Tina Fey and will feature her former 30 Rock co-stars Tituss Burgess and Jane Krakowski.
Based on the movie, Wet Hot American Summer, Netflix will be producing an eight episode season acting as a prequel to the movie. Viewers will go back to Camp Firewood in 1981 to be reunited with Amy Poehler, Paul Rudd and Janeane Garofalo as they reprise their original roles.
Frank Underwood is seeking to rise in the political world as Kevin Spacey stars in the third season of House of Cards.
Other new shows include AKA Jessica Jones, Daredevil, Grace & Frankie, Bloodline and season three of Orange Is The New Black.