Artist of the month: capturing Hubacker's Story
Hang on for a minute...we're trying to find some more stories you might like.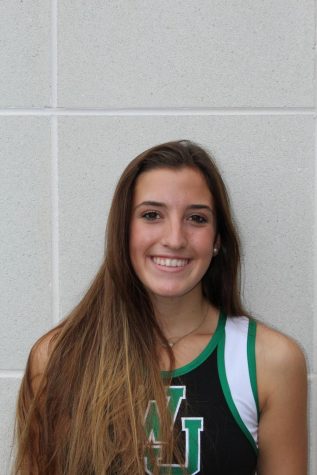 More stories from Lydia FitzPatrick
Senior Zoe Hubacker is one of Walter Johnson's most creative and dedicated artists. Hubacker took art classes from fourth to ninth grade, and began her photo career freshman year at WJ, taking after her uncle who is a professional photographer. Hubacker has developed a love and passion for art throughout her time at WJ.
 "My favorite thing about being an artist is creating. It is always fun to finally see what you've been picturing in your head through the viewfinder or seeing the pieces come together in the painting," Hubacker said.
Hubacker has been taking photography classes for seven years and has enjoyed every minute of it; she is currently working on her AP concentration project. Hubacker's proudest accomplishment in photo was her 8×10 portrait of her friend, senior Sophia Garms.
"I made it out of 35mm film strips. That took 3 tries and about a week before I got it right," Hubacker said.
Garms has known Hubacker throughout high school and has developed a strong friendship with her. She is amazed by her hard work and creativity.
"She worked for 10 hours on that project which is incredible. She is constantly taking pictures," Garms said.
Hubacker's photography teacher, Daniel Kempner, has watched Hubacker grow in her photography skills over the years. He is constantly impressed by her consistent work ethic and ability to take risks and challenge herself.
"She is very ambitious and likes experimenting with new materials and equipment, often leading to challenges," Kempner said, "but Zoe is very persistent and will work very hard to achieve her goals."
Garms observes Hubacker's passion for art and admires her talent. She is inspired by her work and supports her photography.
"I think she is an amazing photographer. She sometimes doesn't originally know what to do for a project, but then she comes in one day and has a great idea for something. She inspires me to work harder and take more pictures," Garms said.
As Hubacker is winding down her high school experience as an artist, she is planning her future as she enters the next chapter in her life.
"I'm currently deciding between colleges: Savannah College of Art and Design, where I would do art, and Penn State, where I would do forensic science. But even if I go to Penn State, I definitely plan on doing art as a hobby," Hubacker said.

About the Writer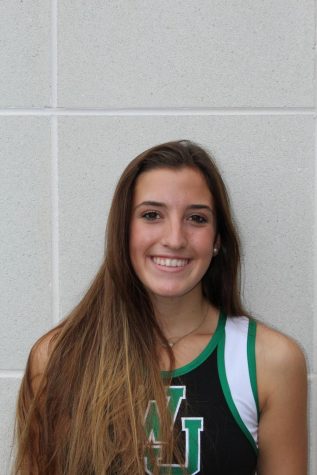 Lydia FitzPatrick, Staff Writer
Lydia FitzPatrick is a senior at WJ and this is her first year as a staff writer in the Pitch. She is very excited to join the Pitch family and make it...