Pitch's looks at must-read books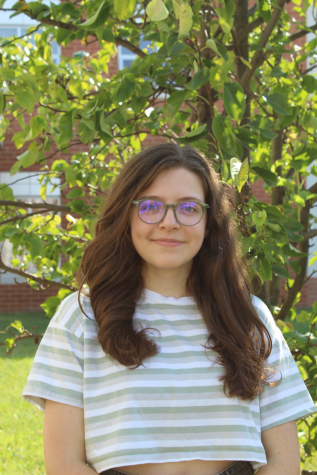 More stories from Stella Hadamer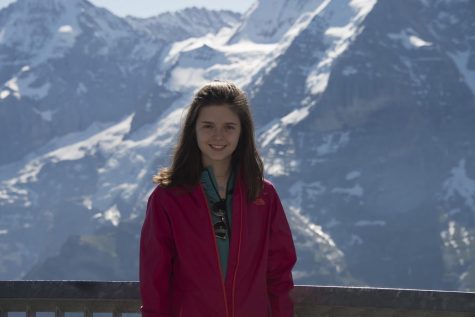 More stories from Chelsea Laurik
Towards the beginning of quarantine I decided to torture myself by book browsing on Amazon. If you call yourself a book lover, you'll know what happened next. I'm sitting at my desk staring guiltily at my screen where Amazon was so kindly rubbing it in my face that my package of eight books would be arriving in the next 10 days. I spent the next few days shaming myself and begging my bank account to forgive me. We've all been there. But lucky for you, you get to benefit from my suffering and Chelsea's expertise, because we'll tell you which of those books are actually worth reading.
Crescent City (Fantasy, Romance)
This book was added to my collection as yet another fantastic work from YA fantasy novelist Sarah J. Maas. You might know some of her previous series such as Throne of Glass or A Court of Thorns and Roses and let me tell you, if you enjoyed those you will have a ball with this one. If you have been a long time fan of hers then you will understand the gravity of the situation when I say that I might like it better than some of her previous works…I know. It was seriously that good. Now let me get to the actual review. Set in Lunathion, this world is a wondrous mix of monsters, magic and technology, playing host to our main character, Bryce Quinlan. I was a bit nervous, as female heroines can always be hit or miss, but I was pleasantly surprised by the fiery redhead that greeted me on the first page. I was enjoying her character and the world Maas was building before my eyes so much that I forgot what was coming. All her friends are murdered by a demon. And it's not a spoiler! It's written in the blurb on the back of the book so don't hate me! The death of all her friends leads Bryce to meeting Hunt (nudge, nudge, wink, wink), a fallen angel, murder boy, assassin dude. The story follows the duo as they investigate the mysterious murders, both for their own reasons. All in all, if you like fantasy, action, romance, mystery or just reading books in general then I 100% recommend reading this book.
-Stella
The Song of Achilles, Circe (Mythological Retelling, Romance)
Here's a great double feature if you're interested in Greek mythology (or even if you're not). I'd recommend first reading The Song of Achilles, a vivid retelling of the story of Achilles and Patroclus that will have you sobbing by the end (I became FAR too emotionally attached to those two. Beware, they're easy to love!) before reading Circe, which chronicles the immortal life of the island dwelling witch and Goddess who is featured in The Odyssey (does her name ring a bell? Tenth grade English has prepared you for this moment!). The books aren't technically connected, but they are written by the same author, and the lives of the characters in both mythological tales intersect in engaging ways.
-Chelsea
The Wrath and The Dawn (Middle Eastern Retelling, Love Story)
This bestselling novel by Renee Ahdieh is a thrilling retelling of the classic Arabian tale One Thousand and One Nights. The first book in the duology follows the story of Khalid, the Caliph of Khorasan who takes a new wife every night and has her murdered the next sunrise. When one of his brides happens to be the best friend of our heroine, Shahrzad, she decides to volunteer to become the next of Khalid's brides, determined to stop his reign of terror once and for all. Needless to say she is not killed or else this would be a really short book. Shahrzad miraculously lives to see the next sunrise and thus begins the tale of Shazie, the stubborn story teller, and Khalid, the murderous madman. This book is filled with pain and love, not cheesy boring YA love but real love stemming from age old stories of the Arabian nights. You might think me a romantic but the murder, magic and war in this book was also really cool. When I finished this book I completely ignored the fact that I have a whole pile of books just waiting to be read, and immediately ordered the next book which is called The Rose and The Dagger. I spent the next week anxiously awaiting my savior which came, albeit a bit late, in a small brown box plastered with amazon tape. I ripped the package to shreds, careful not to damage the precious cargo it carried, sat down in my room and promptly read the book cover to cover in about five hours. And let me tell you, it was just as good as the first one.
-Stella
City of Girls (Historical Fiction)
This epic fictional memoir of a 90 year old New York woman is so vivid and detailed that you'll have a hard time believing she isn't real. Beginning with her first foray into the sparkling world of the NYC theater scene in 1940, and spanning many decades of her life in the city (including the effects of World War Two on her livelihood as a costume designer) this novel has an eclectic cast of characters who flow in and out of Vivian Morris's life, but not before leaving a lasting impression. What makes this book so unique is that we are able to see firsthand the development of a complex woman's worldview and personality, and exactly what events and people led her there.
-Chelsea
With so many new and interesting books being published all the time, it's easy to forget about those dusty books, nae, masterpieces sitting on your shelf. We recommend that you re-read as many books as you can while you have the time, but just in case your bookshelf contains nothing but your AP textbooks and a few cobwebs, and you need some suggestions, here are some of our all time favorite books that we just can't re-read too many times.
Good Omens (Apocalyptic, Offbeat)
While I wouldn't exactly call this a classic book, it still is older than the majority of people reading this, as it was published in 1990, so I decided to include it. Good Omens is the beautiful love child of two of the world's best writers, Terry Pratchett and Neil Gaiman. If you've never read any of their stuff I highly recommend starting with this one because, let me tell you, Clive Barker was right: "The apocalypse has never been funnier". This exquisite book tells the story of Crowly the demon and Aziraphel the angel who have, unfortunately, come to rather like living on Earth and therefore don't want it to be destroyed in the ultimate battle between Heaven and Hell. So they do the logical thing and decide to stop Armageddon from happening. "How?" you might ask, well, first they have to find the Antichrist who happens to be a nine year old boy named Adam Young living in a little village in England. Gaiman and Pratchett combine comedy and horror fiction in this incredibly imaginative tale about the divine plan and the ineffability of life. I would advise that you start reading, because the world will be ending any day now, next Saturday to be exact.
-Stella
Pride and Prejudice (Satire, Historical Romance)
"It's a truth universally acknowledged" that this is one of the most beloved classics of all time, and for good reason. The story of the courtship of the bright (but not well connected) Elizabeth Bennett and the wealthy, standoffish Mr. Darcy is swoonworthy, so much so that it's been adapted for the screen countless times. My favorite adaptation of course, is the 1995 BBC miniseries starring Colin Firth as Mr. Darcy, aka the love of my life. My love for Mr. Darcy knows no bounds. I would walk through fire for that socially awkward and archetypal "tall, dark, and handsome" aristocrat who comes to love and respect Elizabeth Bennett for not only her beauty, but her intelligence as well. The enemies to lovers trope has never been more well executed than in this novel full of longing glances and misunderstandings, all within the confines of 18th century British countryside society. Pride and Prejudice is not only a romance, but a fascinating look into the class interactions and social customs of a bygone era and sect of society. The story holds up today, and if you can get past the difficult language, you may even find yourself amused by the colorful array of secondary characters who make life interesting for Elizabeth and Darcy.
-Chelsea
Sherlock Holmes (Detective Fiction, Mystery)
If you're looking to get into classic literature but don't know where to start or feel a little overwhelmed by the tiny print and strenuous contents then you've come to the right book recommendation. Although the print is still rather tiny, you'll be glad to find out that "Sherlock Holmes" isn't actually a book, but rather the name given to the collection of short stories written by Sir Arthur Conan Doyle about his main character, you guessed it, Sherlock Holmes. I absolutely love the fact that Doyle wrote short stories instead of full length novels, because it makes the writing so much more digestible and exciting but still ties together by the schemes of evil villain, Moriarty. Each story involves a different mystery and not the Scooby Doo kind, but actually blood chilling, hair curling mystery. Each story is filled with suspense, murder and mind bending deductions performed by consulting detective Holmes. I'm not a fan of horror movies or thrillers but even I fell in love with Doyle's stories. So if you decide to give these books a try, which I really suggest you do, then I would recommend you start with The Adventures of Sherlock Holmes, more specifically "A Case of Identity". Once you've become a more seasoned reader of Doyle's work you can move on to some of his longer stories such as A Study in Scarlet. You can read the stories in any order although some may reference past cases and some will have overall plot spoilers and in case the title doesn't warn you enough, read "The Final Problem" last. In case this all still sounds too overwhelming for you I would suggest watching the BBC version of Sherlock Holmes on Netflix. It stars Martin Freeman and Benedict Cumberbatch and I think they did a pretty good job of capturing the overall spirit of Doyle's writing. Just keep in mind that it's set in more modern times and doesn't follow the original story exactly. So now that you are ready to begin solving crimes with Holmes and Watson I wish you a wonderful adventure and happy reading!
-Stella
Little Women (Classic, Family)
The "Little Women Renaissance" as I like to call it, has made it trendier than ever to read this 1860s classic tale of family and sisterhood. I know you may be tempted to just skip to the movie (which is understandable because, I mean, Timothée Chalamet), but I encourage you to read the source material first. Despite being written almost 200 years ago, this book really is timeless. You'll find yourself incredibly invested in the quiet domestic lives of four sisters grappling with the gender roles and family conflicts of their time, and responding in very different ways, all of which are supported as valid approaches to life. People tend to champion independent Jo for her stubborn insistence on becoming a writer, but many are also drawn to delicate Amy, who works within the confines of her traditional femininity to carve out a life for herself. More than anything else, it's a study of what it means to be a woman in any time period, and a celebration of the female relationships that are so meaningful to a girl's life.
-Chelsea
Your donation will support the student journalists of Walter Johnson High School. Your contribution will allow us to purchase equipment and cover our annual website hosting costs.
About the Contributors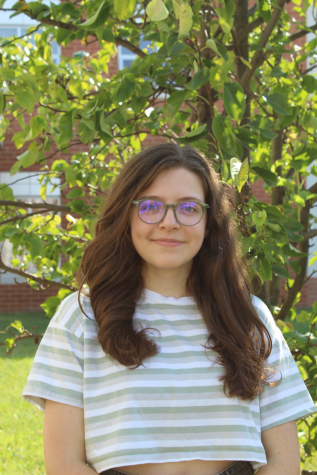 Stella Hadamer, Print Editor-in-Chief
Senior Stella Hadamer is very excited to be a Print Editor-in-Chief in her third year on the Pitch. When she is not writing or editing articles she enjoys...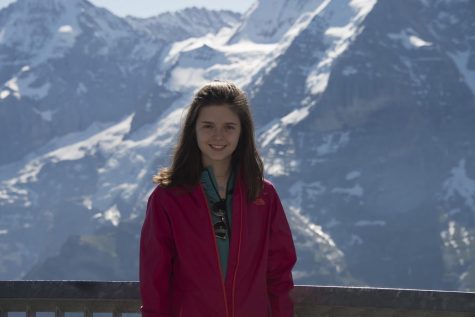 Chelsea Laurik, Print Feature Editor
Chelsea is a senior excited for her second year on the Pitch staff. She also sings with the Madrigals, is co leader of the all female acapella group Vanilla,...