Anticipated book releases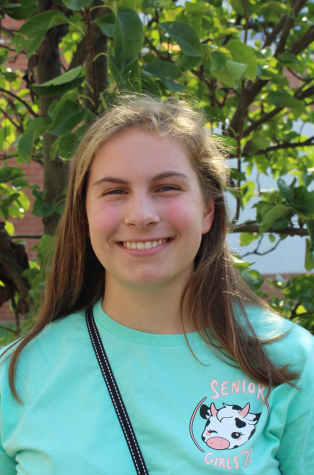 More stories from Annabella Opipari
With college applications, SATs, APs and the COVID atmosphere hanging over everyone's (and especially upperclassmen's) heads, it's clear that students are particularly stressed out during this time of year. And one of the best ways to unwind and relax—at least for me—is to curl up with a good book and sink into the comfort of a new story. 
The following books are the ones I'm most looking forward to this fall. A myriad of genres—from fantasy to horror—are included to satisfy the cravings of anyone who might be searching for their next book to love.
"Vanderbilt: The Rise and Fall of an American Dynasty" by Anderson Cooper and Katherine Howe
Genre: Historical nonfiction 
Release Date: September 21, 2021
Anderson Cooper is the son of a Vanderbilt, and he, along with Katherine Howe, paints a fascinating portrait of his family's prosperities and disasters alike. In the nineteenth and twentieth centuries, the Vanderbilts were an incredibly wealthy and influential family: the patriarch and starting point, Cornelius Vanderbilt, was the richest man in America. But by 2018, the Vanderbilt name and fortune had fallen into disrepair. In this biographical delight, Cooper and Howe investigate the construction of the esteemed family's wealth by Cornelius and his son, the luxurious parties and residences and the eventual fabulous squandering of the Vanderbilt fortune.
"Cloud Cuckoo Land" by Anthony Doerr
Release Date: September 28, 2021
Doerr's third full-length novel, "Cloud Cuckoo Land" is akin to his second novel, "All the Light We Cannot See," in that it follows multiple viewpoints, but the similarities end there. While "All the Light We Cannot See" is historical fiction set in World War II, "Cloud Cuckoo Land" follows three children in different eras—1453 Constantinople, 2020 America and the distant future. Each lives a distinct life: one lives in a convent and flees when her city is attacked, another plots to attack a library with homemade bombs and the last lives alone on a spaceship. But although they are separated by space and time, each is connected to the others through the story of Aetheon, a character desperate to escape to the utopia of Cloud Cuckoo Land. 
"Before We Disappear" by Shaun David Hutchinson
Genre: Fantasy, romance (LGBTQ+)
Release Date: September 28, 2021
A perfect blend of LGBTQ+ romance and magic, "Before We Disappear" follows Jack Nevin, a young stage assistant to an acclaimed 1800s stage magician. After the European duo flees to America and sets up shop at Seattle's World's Fair Exposition, their livelihood is threatened by another magician, Lazlo, whose tricks are far superior. When Jack sets out to discover the secrets to Lazlo's show, he encounters Wilhelm, a boy who can genuinely perform magic. Eventually, Jack must choose between the Enchantress—his source of livelihood—and the boy with whom he's falling in love. 
"Nothing But Blackened Teeth" by Cassandra Khaw
Genre: Horror 
Release Date: October 19, 2021
A short (but not-so-sweet) novella that incorporates Japanese folklore into a bone-chilling tale. Cassandra Khaw's latest piece follows a group of friends who, after being flown into Japan for a friend's wedding, decide to hang out at an abandoned Heian-era mansion for some fun and catching up. What they don't know is that the house contains the ghost of a demonic bride, who's become lonely after spending so many years alone…
"Welcome to Dunder Mifflin: The Ultimate Oral History of the Office" by Brian Baumgartner and Ben Silverman (Greg Daniels foreword)
Genre: Nonfiction, entertainment 
Release Date: November 16, 2021
Probably one of the most culturally prevalent and bingeable TV shows, "The Office" is beloved throughout high schools everywhere. And what better way to supplement your knowledge of the show than through an official book, created by one of the actors themselves? Written and narrated by Brian Baumgartner (Kevin Malone), "Welcome to Dunder Mifflin" was composed using countless interviews with "Office" actors (including Steve Carrell, Jenna Fischer, Angela Kinsey, Rainn Wilson and more) and creators alike. The book promises to tell the "definitive inside story of The Office" (Barnes and Noble) and features 100 photographs taken behind the scenes. 
Honorable mention: "Best Wishes, Warmest Regards: The Story of Schitt's Creek" by Daniel Levy and Eugene Levy 
Genre: Comedy, companion book 
Release Date: October 26, 2021
"Best Wishes, Warmest Regards" is a coffee-table book written by the creators, executive producers and stars of "Schitt's Creek," Eugene and Daniel Levy (a father-son pair). It is, as Amazon claims, the "ultimate celebration" of all that made "Schitt's Creek" what it was: a loveable, comedic series full of heart and complexity. The book features extra details like character profiles, Moira's SAT-level vocabulary, Alexis's jet-setting, high-wire adventures across the world and more—all the things you need to enhance your rewatching of the beloved show.
Happy reading!
Your donation will support the student journalists of Walter Johnson High School. Your contribution will allow us to purchase equipment and cover our annual website hosting costs.
About the Contributor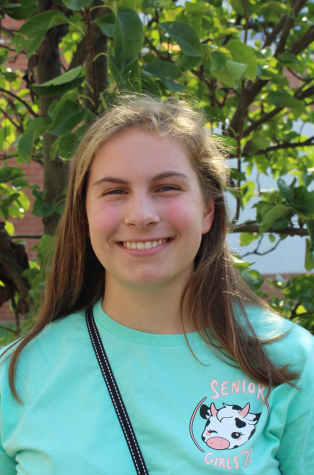 Annabella Opipari, Online Arts and Entertainment Editor
Senior Annabella Opipari is excited to be the Online A&E Editor in her first year on The Pitch. When she isn't writing stories or completing schoolwork,...