WJ alum reflects on her time in the film industry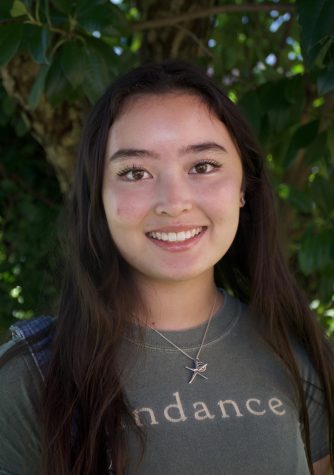 More stories from Raquel Daley
"I wanna be the boss," 5-year-old Sabrina Lassegue said to herself. She had just watched behind-the-scenes footage of director Steven Spielberg from his movie "E.T." and discovered her aspirations. A year later, she had a camera in her hand and began her journey in the film world. This Class of 2018 Walter Johnson alum is now 20 years old and making her dreams a reality by directing, writing, acting and producing film projects.
In the years following the realization of her passion, Lassegue asked for new cameras and filmmaking equipment at every gift opportunity. Learning the settings and functions of these items helped develop her understanding and skills of various equipment. From a young age, she was enrolled in acting classes and then started experimenting with short films and script writing at 12. Her creativity and ambitions only grew from there.
Lassegue was always interested in human behavior, which was beneficial for her storytelling. While she attended WJ, she observed her natural surroundings, curious about what was beyond the surface.
"I spent a lot of my years in high school studying people and writing about them. That's where many of the personalities in my films come from," Lassegue said.
Knowing that she wanted to pursue this career, Lassegue graduated from WJ a year early to follow her dreams. She attended a college for acting in New York City at 17 and transferred to Los Angeles a year later to gain more experience and take risks. During her college years, she was able to dive into film productions and writing projects.
"It was actually an easy transition because I wanted it badly enough and my teachers, family and friends were supportive," Lassegue said.
Immediately after graduating college early, Lassegue immersed herself into the working world of the entertainment industry. She began auditioning for acting roles and applying for on- set crew roles, never limiting herself to a certain genre or position.
Jumping into this field at such a young age was a risk that Lassengue was ready to take. Historically, the industry is dominated by older white males, which creates concerns for how she is respected as a young black woman, but Lassegue was never deterred by these aspects. She is often confronted with disingenuine and entitled people, but has learned it's important to be careful and maintain a professional work environment.
"I use what some may see as weaknesses to my advantage to weasel my way into the small corners of the industry. For example, my age just means I have a better understanding of Gen Z. I'm able to create conversations that don't make teenagers grind their teeth from secondhand embarrassment," Lassegue said.
Since moving out of Maryland, Lassegue has accomplished great work at such a young age. Through her work, she's able to shine light on important issues. Lassegue is most proud of her upcoming film, "Blight," which tells an impactful story about the global trade and trafficking of humans.
Lassegue is now head of Yellow Rain Productions, a goal she has had from her youth. She formed a production company to create a variety of visuals for all platforms and media spaces. Representing all voices and maintaining a place for diversity were important to her.
"I wanted to connect with the people around me and tell stories that aren't driven by agenda—just stories that reflect the world we live in," Lassegue said.
Several students have the same aspirations as Lassegue. Knowing where to begin can be difficult for new film students. Lassegue's journey in the film world has provided considerable insight into the industry.
"Start now. Absolutely now. Pick up a camera, get friends together and start creating. Direct each other and make bad movies. Fall on your face a thousand times until you get it right," Lassegue said.
Having the drive and passion to create is key to a filmmaker's journey, in spite of the challenges. Lassegue has always possessed these characteristics, which has guided her to early success.
"I don't think any part of the industry is easy to break into and I think that's why everyone who wants to be in it should just pick what area they are most passionate about and go give it their all to get into it. It's really about work ethic, professionalism, talent and having a love for it," Lassegue said.
Your donation will support the student journalists of Walter Johnson High School. Your contribution will allow us to purchase equipment and cover our annual website hosting costs.
About the Contributor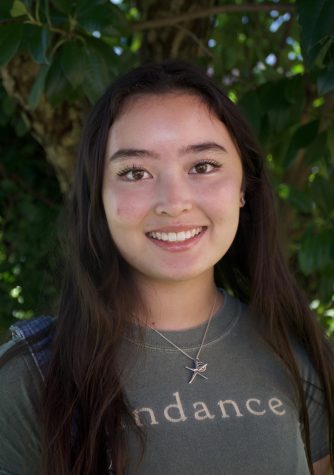 Raquel Daley, Print Managing Editor
Raquel is thrilled to be a Print Managing Editor for the Pitch this year! This is her second year on the Pitch, and in her free time, she likes to dance,...