Students torn over "You" season 3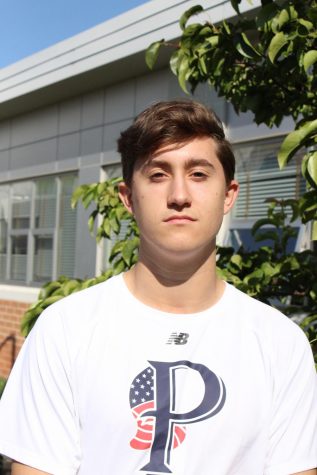 More stories from Nathan Krauzlis
When "You" was released in 2018, Netflix immediately knew they had another hit original series on their hands. The violent romantic thriller hooked fans instantly, and the first season of the show shot to the top of the mammoth streaming service. Its success demanded a second season, released the following year, and the third season hit Netflix just this past month.
"You" tells the story of Joe Goldberg, played by Penn Badgley, a twisted man who stalks, gaslights and even murders women with whom he is obsessed. Despite this depravity, fans find it hard to root against Joe. The show utilizes a constant voiceover from Joe himself that makes his unreasonable actions seem reasonable, and the people around Joe are just unlikeable enough that his actions can be momentarily forgiven, especially because Joe can also be incredibly charming, a trait he uses to trick women he is interested in as well as to make the audience subtly shift to his side.
The third season of "You" certainly brought changes for the show. Joe is now married and his primary purpose this season is to protect his newborn son. More background information is also given about Joe and his wife Love's past, helping to explain how the two murderers became the people they are at that point in the show. Season three also introduced elements of social commentary on real life issues such as Covid-19 and vaccines, adding something new to the show in its first post-2020 season.
Senior Amy Villavicencio loved the new season, despite the changes it went through. "Season 3 was better than I expected—it's my favorite season, and I think Theo and Dante are amazing new characters," Villavicencio said.
However, sophomore T.J. Richardell felt differently. "I loved the show when it first came out, but honestly I've been a little disappointed with the past two seasons—the show keeps getting bigger, but I prefer a smaller and more realistic story," Richardell said.
Some people have both good and bad things to say about the new season."Season three was a little overdone, but I loved so many of the new characters, and Joe and Marianne's relationship was so heartwarming," senior Halle Burns said.
Despite liking the new season, Burns thought that many of the real-world elements in the show felt out of place. "Bringing in real-world elements like Covid-19 made the show feel disconnected and fake, and the ending was tied up a little too conveniently for my liking," Burns said.
Like most shows, this new season of "You" had its highs and lows. While some fans may be disappointed by the direction the show seems to be going, the popularity and buzz around the series indicates that it's still alive and well. A fourth season is all but guaranteed, so students should expect to see more from Joe Goldberg in the near future.
Your donation will support the student journalists of Walter Johnson High School. Your contribution will allow us to purchase equipment and cover our annual website hosting costs.
About the Contributor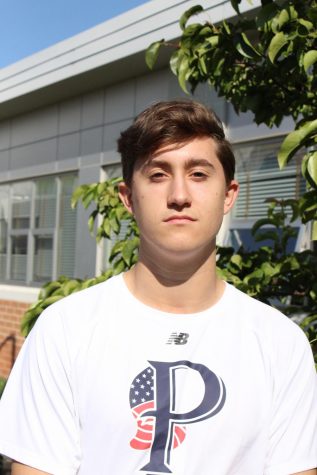 Nathan Krauzlis, Staff Writer
Nathan Krauzlis is a Senior Staff Writer who was born in California.