The making of Yo!88: A peek behind the scenes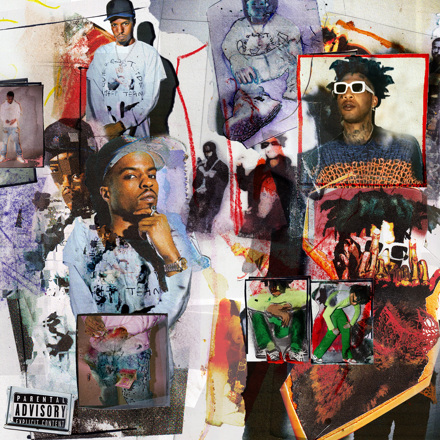 On December 10, 2021, Pierre Bourne and TM88 dropped their highly anticipated collaborative album "Yo!88." As one of today's most prolific and influential hip hop producers, creating hits for rappers like Playboi Carti, Travis Scott, and Kanye West, Bourne gets the chance to step out of the producer role in the new album, showcasing his strength as a rapper, while TM88 creates powerful, innovative beats. Like Bourne, TM88 is a renowned producer, and worked on some of hip hop's greatest hits with songs like "XO Tour Lilf3" by Lil Uzi Vert and "Way 2 Sexy" by Drake.
Full of standout features, a range of influences and hypnotic beats, "Yo!88" is an incredible production that fully realizes the creative talents of two hip hop powerhouses. The duo build off of each other's energy, creating an escapist album with a relaxed, fun vibe that has been garnering a strong response from critics and fans alike. I got the chance to connect with some of the album's producers, and get a behind the scenes look of the creation of the album.
"Being able to collab with TM88 is a dream come true…he's the reason why I started making beats," said Sid Sacii, a producer on the album. "Basically I had sent a pack of beat collabs to work on. The beat he chose for the song "OMS" was actually a different beat from what you hear on the album… it was recorded on by Pierre, but eventually TM88 did his magic to the original beat and the outcome was super crazy!"
DJ Moon contributed his trumpet prowess on the lead single "Block Boy." "Me and TM88 were in the studio like normal…I added the horn part thinking this is going to make the beat sound bigger… after we finished (the beat) we both knew he would send it to Pierre because that was the vibe he was looking for," he said.
Bourne and TM88 also harnessed the talents of newer and lesser known hip hop producers for the album, giving them a chance to reach a wider audience. Smintzis, a producer on the album, said it was incredible to be collaborating with Bourne and TM88. "I guess that I really came a long way," said Smintzis. "From sneaking my phone and headphones in high school, watching Pierres IG Live videos of them cooking up beats while I'm in class, to seeing my name standing next to theirs."
They took advantage of downtime during the pandemic shutdowns to focus on creating the song, "Pop Out." "It was a collaboration that occurred during the lockdown days, and it really brought the best out of ourselves," he said. "Me and TM88 approached quite a retro aesthetic."
By mentoring and working side-by-side with up and coming artists, Bourne and TM88 are tapping into creative energy that inspires and challenges the next generation of artists in the industry. "All my respect goes to TM88 and Pierre… letting mostly new producers have a shot at being on this album," Dreamr, a producer who is credited on the song "Cullinan," said.
"Yo!88" is an impressive album and an enjoyable listen; for more information on the making of the album, check out all the full interviews here: https://www.instagram.com/p/CYPDwb7uPbn/
Listen to the full album here: https://open.spotify.com/album/2xamllRJkX2nwPummhjlOH?si=8mFyrnFSQPeBfMdvsYi6Tg
Your donation will support the student journalists of Walter Johnson High School. Your contribution will allow us to purchase equipment and cover our annual website hosting costs.
About the Contributor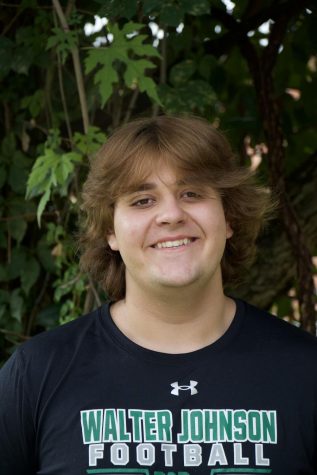 Walker Prince, Social Media/Marketing Coordinator





Walker Prince is a senior social media manager for The Pitch. In his free time he blogs hip hop music (@Rawculturerap).