What is happening with Kanye West?
Kanye West, commonly referred to as Ye, became extremely active on his Instagram at the beginning of February 2022. Dozens of photos were posted, many of them deleted after a few hours or days, and a majority of them regarding Pete Davidson and his relationship with Kanye's ex-wife, Kim Kardashian. All of this happened very shortly after Kanye announced the release of his newest album, Donda 2, which was released on Feb. 22.
"I think that Pete Davidson is a backstabber. He was friends with Kanye before all this [happened], then proceeded to date Kim upon their divorce," freshman Bora Cinar said.
Through these posts, Kanye was able to give his voice and opinion about Pete dating his ex-wife, and Kim posting their daughter, North, on social media. Fans of Kanye have been slightly divided on this recent contention.
"Pete is an L. Kanye can do whatever he wants to Pete, and I won't complain. All he wants is his wife back. I've never seen a man go to this extent for love; Kanye's a real one," sophomore Nathan Tegegne said.
Kanye began his posts saying that he disagreed with Kim posting their daughter, North, on TikTok. These posts continued with Kanye posting several black screens with text in all caps criticizing Pete Davidson, whom he nicknamed "Skete," and his opinion on his kids and Kim Kardashian's parenting. Die-hard fans of Kanye came to his defense immediately, while others think that he may be going too far.
"I support Kanye West in this situation. He is just trying to be there for his children; however, Kim Kardashian is not willing to allow it," Cinar said.
After repeatedly posting new pictures, only to delete them hours or days later, Kanye posted another, slightly surprising, post where he removed the all-capital letter style of posts and apologized, saying that he realized it seemed like he was screaming at people. He mentioned that he is still learning as a person and apologized to Kim as well, as he had shared screenshots of their conversations, which she felt was an invasion of privacy and could be dangerous to Pete if fans were to hurt him in real life.
"Kanye's Instagram posts have been out of control, especially toward Pete Davidson in a very harmful way. Kanye has leaked conversations with Kim and Pete with no regard for their privacy, and even Kim agrees that what Kanye is posting could potentially put Pete in danger. Kanye apologized for this but still continues to hate on Pete," junior Matteo Palma said.
Pete Davidson and Kim Kardashian have been dating for a few months now, and one may understand why Kanye is upset over this. For rapper Kid Cudi's birthday in early 2019, Kanye, Kim, and Pete all hung out together and seemed to be having a good time. This birthday party is the main reason behind Kanye fans defending him.
"I feel Kanye is in the right as he was in a relationship with Kim before. Kanye was also friends with Pete Davidson whole in his relationship with Kim, but when Kanye and Kim divorced I feel Pete betrayed Kanye by dating Kim. Kanye has all the right to be upset towards Pete," freshman Yuri Popov said.
Your donation will support the student journalists of Walter Johnson High School. Your contribution will allow us to purchase equipment and cover our annual website hosting costs.
About the Contributor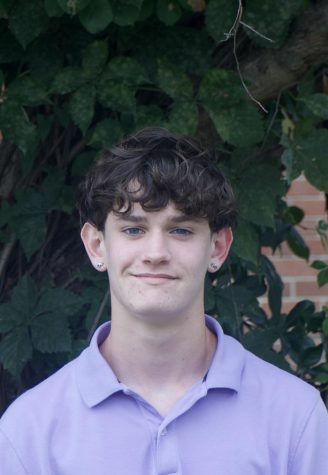 Josh Hananel, Assistant Arts and Entertainment Editor
Josh is an Assistant A&E Editor for the Pitch this year and second year writing for them. He is also on the Cross Country and Track team and is always...