Netflix struggles to maintain their audience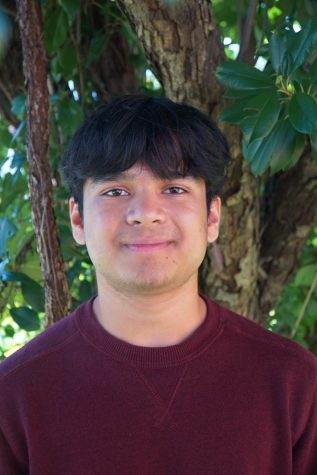 More stories from Ishaan Ramola
Netflix now has some of the biggest collections of classics on its massive platform. From Breaking Bad to The Batman Trilogy; Jackass to Big Fish; Roma to The Power Of The Dog; Oscar winners to Emmy-award winners, Netflix seems to have it all. They even started rolling out games on their sites and apps. Yes, playable games that take no extra fee—or so people thought.
The video-streaming platform has lost over 200,000 subscribers in the past four months due to an increased subscription price and new policies cracking down on password sharing. As a result of angry users, Netflix's stock plummeted to the lowest it has been in the last 10 years.
"If this [price increase] is happening again then maybe it's a sign that this is going to happen no matter what. With our current systems that are in place and without changing the regulations surrounding this service, this will always happen. Companies that are providing video entertainment will always shift towards the greedy practices that are not as good for consumers but better for the business," physics teacher Adam Zeitlin said.
The recent monthly price increase is as follows: the basic subscription (No HD, one screen) went from $8.99 to $9.99, the standard subscription (HD, two screens) went from $13.99 to $15.49 and the premium subscription (4k, four screens) went from $17.99 to $19.99. These price increases allow Netflix to continue to provide a variety of quality entertainment to their subscribers. They notified its subscribers that the increases will be added by the next billing date, which incited chaos amongst its users.
"I think it's pretty dumb what they are doing with their prices and stuff. They keep taking off good movies and TV shows and then want us to pay extra. I don't know If I feel good about that," junior Bryan Kibet said.
Over 100 million people access Netflix through password sharing, which Netflix ignored for a period of time, but not anymore. They announced their new experimental method to prevent people from sharing passwords.
"
To me, that's a way bigger deal than the $2 price increase, because if you share your account with two people, that's the price of two accounts. That's more than a two-dollar price increase. That seems like a much more impactful change. That's probably why more people are leaving.
— Adam Zeitlin
Netflix is now planning to make the account owner pay an extra fee if they are sharing their password with someone outside their household. They will track IP addresses and use different verification methods to confirm the owner of the account.
"It's very weird and scary that they will be tracking our IPs and activities just for a few extra dollars. They are literally a billion dollar company. It makes sense why people are leaving. I wouldn't want big companies to tap into my personal information, either" junior David Riveros said.
In response to this massive loss, Netflix's Co-CEO, Reed Hastings, stated that he is open to cheaper and more ad-supported options. This will allow users to view the content they want for cheaper prices, but with advertisements. Netflix has rejected broadcasting ads since the beginning of their streaming platform but they have finally decided to tap into this uncharted territory. They plan to implement this in the next two years.
"They will try to do what they can to make their audience stay. I mean, that's their main source of income and if they lose that then of course they will use advertisements. At least they are trying something," junior Matteo Palma said.
People are discovering new ways and platforms to watch movies and shows that they enjoy for a better price and experience. Streaming services such as Hulu, Disney Plus, HBO Max, Amazon Prime, Apple TV and more are offering hit movies and TV shows at prices people can't ignore.
Companies like Netflix will try their best to hold their audience as long as they can. A sudden decrease in subscribers and a bunch of resentful customers has allowed them to learn and take measures in the future to keep their audience engaged.
Your donation will support the student journalists of Walter Johnson High School. Your contribution will allow us to purchase equipment and cover our annual website hosting costs.
About the Contributor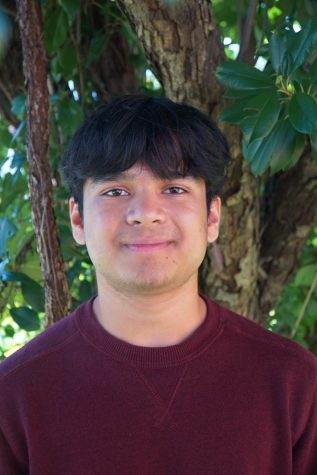 Ishaan Ramola, Photography Editor
Ishaan is a senior, and he's the Photography Editor for the Pitch. He loves to watch movies, take photos and videos in his free time.