The gravity of Kendrick Lamar's "Mr. Morale and the Big Steppers"
Kendrick Lamar fans were buzzing with excitement over the last few weeks with the announcement of his fifth studio album, "Mr. Morale and the Big Steppers,". The announcement came from Lamar himself after over five years of silence, and the album was released on May 13th. 
In Aug 2021, Lamar communicated with fans through a website, oklama.com, where he referred to himself as "Oklama," a new pseudonym for himself. On Apr 18, after almost eight months of stillness, Lamar announced the album's release. He garnered several million likes across both Twitter and Instagram, where Lamar ominously posted the website's url.
"I can't. It's been very long-awaited and the anticipation… Just seeing the post from Kendrick is really exciting," junior Janaiyah Inniss said.
The hype is not unwarranted. It has been a five-year wait since his last album, which won the Pulitzer Prize for Music in 2017. When looking at Lamar's discography, there are four albums that rap fans can arguably establish as being one of the greatest albums of all time.
"Kendrick is one of the artists that has finesse in dang near every aspect you'd want in an artist," sophomore Austin Dun said. 
Even students that were relatively young when Kendrick was making some of his best work have been fans for a long time.
"I need some new Kendrick in my life. I've been a fan of his since he dropped "To Pimp a Butterfly," freshman Pearse Worden said.
The album is Lamar's final album with his current record label, Top Dawg Entertainment, and in association with a record label he founded in 2020 named pgLang, and includes Lamar as well as his cousin, Baby Keem. Some fans speculate that this album could be Lamar's last album ever.
"This may be Kendrick's final album so all of the factors of the five-year wait: the finality of his music, the chaos of everything in the news that he will speak on and the cultural impact that will surround this album — I am very thrilled," Dun said.
On May 3rd, a photo was published on the website with Lamar holding two CDs, making many fans speculate that Mr. Morale and the Big Steppers could be two parts or be a double album. The titling of the CDs could hint at an album being related to the character of "Mr. Morale," while the other would be about whoever the "Big Steppers" are. 
 "I think the name of the album is unique but I'm confused about the meaning of it," freshman Pearse Worden said. 
Only Lamar can really know the exact meaning of this album title 
"I definitely don't have a clue as to what the name means, but I'm looking forward to finding out what it means through his music," senior Jenny Shanklin said. 
Lamar has covered a wide variety of topics in his long-spanning career as a rapper. They include his personal struggles, family, culture, relationships, racism and police brutality. In a recent song titled "Family Ties," which also features Baby Keem, he mentioned the pandemic as well as social activism in relation to vaccines and the Black Lives Matter protests, respectively. This leads fans to believe that progressive social issues will be a part of the album. 
"(Kendrick) doesn't drop music just to drop it or make more money or get more streams—he does it when he feels like he has something to say," freshman Kidus Dinku said. 
Another aspect of the album that fans are speculating about is who will be featured. In the past, artists from all genres, such as Rihanna, Drake, Kanye West and Mary J. Blige have appeared in Lamar's music.
"I hope there will be good features. Honestly, I love Kendrick Lamar and Beyonce together, so I'm hoping Beyonce's on there," Inniss said.
This new album could be revolutionary for all of hip-hop; the silence and secrecy have been leaving fans curious and mystified. All there is to do is wait, listen and enjoy. 
"I am extremely excited for this new album to drop. I will be pleasantly waiting," freshman Hulan Ganhuyag said.
Your donation will support the student journalists of Walter Johnson High School. Your contribution will allow us to purchase equipment and cover our annual website hosting costs.
About the Contributor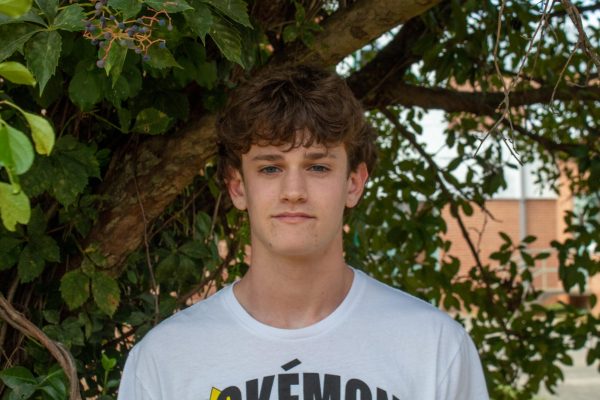 Josh Hananel, Online A&E Editor
Junior Josh Hananel is the Online Arts and Entertainment editor in his third year with the Pitch. Running for the cross country and track teams, he also...