Dive into the most highly anticipated books of summer 2022
More stories from Liann Keren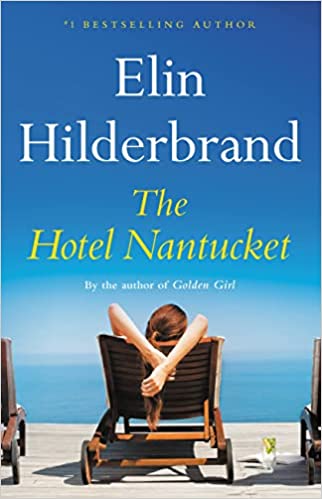 Have a long plane ride in your future? Going to the beach? Haven't picked up a good book in a while? Simply want a nice summer read?
You're in luck if you don't know where to start. Below are 12 books sure to keep you busy all summer long.
The Woman in the Library
Author: Sulari Gentill
Release Date: June 7
Genre: Mystery, thriller, crime fiction
Page Number: 288
Synopsis: When a woman's screams shatter a silent library, security instructs everyone to stay put. Four people sit at the same table, their mutual placement at that location at the same time forming relationships among the group. Each has their own reason to be at the library. However, only one is a murderer.
Rough Draft
Author: Katy Tur
Release Date: June 14
Genre: Autobiography
Page Number: 272
Synopsis: Daughter of Zoey Tur and Marika Gerrard, famous journalists, Katy Tur explores the depths and honors of her family's legacy as she grows from a local news reporter to a national anchor on hit news networks such as NBC and The Weather Channel. This autobiography examines her early life and how it shaped her career today.
The Hotel Nantucket
Author: Elin Hilderbrand
Release Date: June 14
Genre: Fiction
Page Number: 416
Synopsis: After a tragic fire that killed a Nantucket Hotel maid by the name of Grace Hadley, a once gilded age gem slowly rusts down into an eyesore until an English billionaire hires sweetheart Lizbet Keaton to restore it to its former glory. With the help of her staff and the ghost of Grace roaming the halls, is the tragedy of the past going to be left in the past? Or will the hotel be stained with the tragedy forever?
The House Across the Lake
Author: Riley Sager
Release Date: June 21
Genre: Suspense, thriller, horror
Page Number: 368
Synopsis: Casey Fletcher, a widowed actress who is looking to avoid some bad press, retreats to her family's lake house and takes an interest in the couple across the lake: a rich, technological innovator and a beautiful model. However, when the model disappears, Casey takes it upon herself to delve into the world of those around her and find the root of the mystery. This book explores voyeurism and the instinctive curiosity by humans of other peoples' lives.
Acts of Violet
Author: Margarita Montimore
Release Date: July (unknown)
Genre: Fantasy, mystery
Page Number: 336
Synopsis: Coming up on ten years since magician Violet Volk's disappearance mid-show, podcaster Cameron Frank is determined to interview her sister, Sasha—the last person who wants to talk to him—to discover what truly happened. In a fantastical mystery, will we discover how Violet really disappeared? Or will she stay hidden behind Sasha's secrets?
Life Ceremony
Author: Sayaka Murata
Release Date: July 5
Genre: Magical realism, fiction
Page Number: 256
Synopsis: In an anthology of 12 stories, Sayaka Murata combines horror and humor to explore the intricacies of what it really means to be a human but also a loser and an outcast in an off-setting world.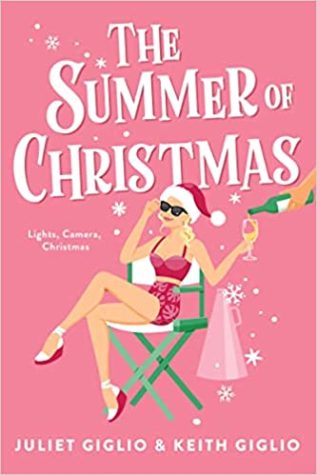 The Summer of Christmas
Author: Juliet Giglio, Keith Giglio
Release Date: July 5
Genre: Romance
Page Number: 336
Synopsis: When two high school sweethearts reunite years later, LA screenwriter Ivy Green is producing a christmas movie based on her and Nick Shepherd's relationship. With a budding romance between her and her producer, the actress playing Ivy developing a crush on Nick and movie stars in every corner of her hometown, will Ivy be able to sort out her feelings for her past crush? Or are they doomed for good?
Switchboard Soldiers
Author: Jennifer Chiaverini
Release Date: July 19
Genre: Historical Fiction
Page Number: 464
Synopsis: This story revolves around a pioneering group of women who broke down gender stereotypes in the military, shattered the glass ceiling, and eventually led the Allied powers into victory during WWI. Connecting calls took men about a minute to complete—these women could do it in seconds.
How to Date a Superhero (And Not Die Trying)
Author: Cristina Fernandez
Release Date: August 2
Genre: Romance, coming-of-age
Page Number: 416
Synopsis: In her debut novel, Cristina Fernandez twists together a story of love, life, and heroism. Astrid has a perfectly planned college life: extracurricular, friends, classes. But when Max Martin, a high school blast from the past, comes crashing back into her life—this time, as a superhero—Astrid must balance her normal life and superhero-boyfriend life: a double-life she never planned on living.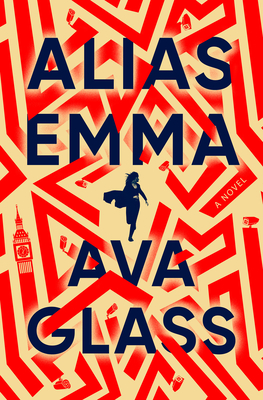 Alias Emma
Author: Ava Glass
Release Date: August 2
Genre: Thriller, espionage
Page Number: 400
Synopsis: Emma Makepeace is not real. But it's the Alias a British spy had to take on for her first mission: deliver a son of Russia's dissidents into protective custody in a city where hundreds of thousands of cameras will watch their every move. Will she save her task? Or will they fall into the wrong hands?
Mika in Real Life
Author: Emiko Jean
Release Date: August 9
Genre: Contemporary fiction
Page Number: 384
Synopsis: Mika Suzuki is old and a mess. Her roommate is probably a hoarder and she is now catastrophically single. That is, until she formulates one small white lie to Penny, her daughter, who she gave up for adoption 16 years ago. Set on forming a relationship with her daughter, Mika constructs an intricate, seemingly-perfect life. This book explores secrecy and what it means to be a mother.
Daisy Darker
Author: Alice Feeney
Release Date: August 30
Genre: Mystery, thriller
Page Number: 352
Synopsis: Daisy Darker's family has never been close. However, when their Nana turns 80, they all reluctantly come together in her tiny, gothic island house. But when Nana dies, and then another family member, they must find the killer—before they're all gone.
Your donation will support the student journalists of Walter Johnson High School. Your contribution will allow us to purchase equipment and cover our annual website hosting costs.
About the Contributor
Liann Keren, Online A&E Editor





Liann is a senior and she is the Pitch's Online A&E editor. In her free time, she enjoys reading pop culture articles and doing yoga with...