Gemini Wrongs? Steve Lacy criticized for concert conduct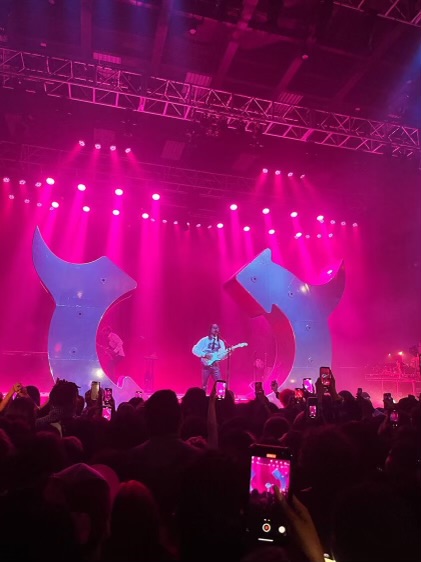 R&B sensation Steve Lacy, who took TikTok and the nation by storm this summer with his song "Bad Habit," has gone on tour, but the star might have gotten more attention than he bargained for.
Multiple videos from Steve Lacy's Gemini Rights tour have blown up, with the artist breaking a fans camera, calling out individual fans for interrupting his show and skipping through his second most popular song, "Dark Red," to end his set early due to apparent frustration with the crowd. The viral moment that pointed the spotlight on Lacy's concerts was when a crowd seemed to know nothing more than the hook of his most popular song, "Bad Habit."
Fans were outraged online, mostly because the Gemini Rights tour was so exclusive and those who were long time listeners were unable to go. Scalpers bought up nearly all the tickets immediately, marking up prices so drastically that only his most wealthy supporters could attend. Many disgruntled fans question why those who do not know the artist's catalog would pay on average $140 for tickets, based on numbers for Seatgeek.
These incidents bring to mind other contemporary examples of poor concert etiquette involving artists who gain a new, larger audience overnight. A particularly striking one that occurred in the past year involves Clairo. During her performance of "Blouse," an emotional ballad about feeling oversexualized and objectified, a fan shouted, "You're so hot!" This demonstrates a decreasing sensitivity toward artists from fans, who view them purely as entertainment instead of human beings who create meaningful art.
Other fans have also expressed concern with Lacy's response to tasteless interactions, calling him aggressive and immature. Specifically, the incident with him smashing a fan's camera has come under fire. While objects were being thrown at him during his performance, Lacy was hit with a camera that then ricocheted back into the audience. He asked the crowd to stop throwing items on stage, then retrieved the camera and spiked it on-stage. While this may not be defensible to some, one can understand where Lacy's anger is coming from. The performance that he has poured his heart into isn't being appreciated by those who are supposed to value his art the most.
The relationship between performers and their audience has become increasingly strained in the social media age, with the parasocial relationships many form with their favorite artists leading them to believe that they can act however they want. This compounds with the pressure to have a viral moment, leaving fans to impulsively execute stunts or spend g time recording instead of participating. As a performer, seeing a swath of smartphone cameras instead of faces can make one feel like a spectacle to their audience, rather than a real person who they should be connecting with.
Popular indie artist Mitski reacted to this phenomenon earlier this year by simply asking her fans to put their phones down at concerts, saying "it makes [her] feel as though those of us on stage are being taken from and consumed as content," in a Tweet.
In a show of just how uncaring fans can be to the artists they admire so much, some responded to her post by insinuating that she was being insensitive to those with ADHD and depression who are attached to their phones or may dissociate during a concert. This was not only an example of putting words in an artist's mouth, but it also revealed the sense of entitlement that fans feel with their favorite artists.
Lacy did respond to the criticism of his behavior in an Instagram post a few days after his New Orleans concert where he broke the camera. The caption read "I hate that the beauty of the connection I have with so many people in the crowd gets lost when something negative happens… I don't believe I owe anyone an apology. Maybe I could've reacted better? Sure…But I'm a real person with real feelings and real reactions. I'm not a product or a robot. I am human…Please come with respect for urself and others please thank you love u."
While Steve Lacy may not be the poster child for composure, his outbursts are a natural and understandable response to a harmful culture of concert goers being disrespectful of those around them, especially for those performing.
Your donation will support the student journalists of Walter Johnson High School. Your contribution will allow us to purchase equipment and cover our annual website hosting costs.
About the Contributor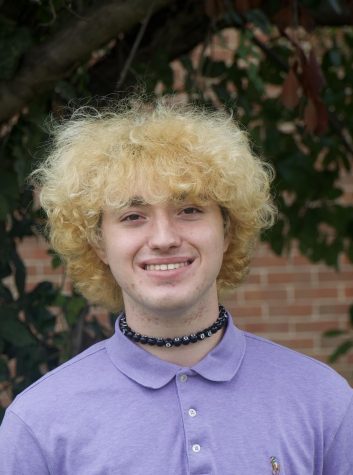 Liam Dorrien, Print Arts and Entertainment Editor
Liam is a Print Arts and Entertainment Editor and has been with the Pitch for two years. In their free time they enjoy playing guitar and watching movies.