"Violent Night" is a Christmas disaster

Not much was expected from the bloody Santa-Slasher that is "Violent Night," yet somehow it still managed to disappoint. Coasting behind the starpower of "Stranger Things" icon David Harbour, "Violent Night" hit theaters on Dec. 2, 2022 and has seen solid box office success. Given a relatively small budget of $20 million, it has remained the clear number two since its release, behind only "Black Panther: Wakanda Forever." The film excels in the gore department as Santa, portrayed by Harbour, brutalizes and bludgeons dozens of naughty mercenaries. Alas, it completely missed the mark everywhere else.
Harbour, as he does in every role he's cast in, depicts a cranky alcoholic. While this schtick is slightly humorous given he is playing the typically straight laced Santa Clause, seeing a depressed man-child continuously smother his face with cookies, beer and brandy crosses a certain threshold where it gets… uncomfortable. Oh, and a quick heads up, all of the characters are just as played-out. The villain, played by John Leguizamo, has the standard "Christmas ruined my life" backstory and the young child actress, played by Leah Brady, serves as the impossibly pure and innocent heroine, with almost no character depth between the two. The dialogue was often reduced to a series of snappy, cringe-worthy one-liners and the characters essentially ran around with a label slapped on their forehead saying "GOOD" or "BAD".
Among the many cringeworthy moments, a few stood out. A young, "trendy" teenager casually mentioned hashtags in their dialogue, giving off the loud stench of an uninformed millennial writer. In another instance, the movie tried to adapt a more serious tone by randomly delving into Santa's violent and painful past as a plundering viking named Nicomond the Red. Yes, that is serious. This rushed and obviously laughable backstory serves as the basis for Santa's murderous talent, though it would have been easier to merely attribute to magic, as the movie often does to conveniently cover up any plot hole.
Midway through the two hour marathon, the film began to lose any sense of tone, and the watching experience became akin to flipping back and forth between a traditional bloody, R-Rated action and a quaint Hallmark Christmas special. Scenes alternated from goring candy canes through the necks of unnamed mercenaries' to cuddling up and discussing the hardships of divorce and the vague powers of "Christmas Magic." Is it a good movie? No. Is it a decent movie? Also no. While the absurdity of a bloody Santa certainly made it an interesting watch, it was littered with careless plot holes and struggled to stay afloat. For those looking for a Christmas movie, it's best to go back to the classics, like "Die Hard."
Your donation will support the student journalists of Walter Johnson High School. Your contribution will allow us to purchase equipment and cover our annual website hosting costs.
About the Contributor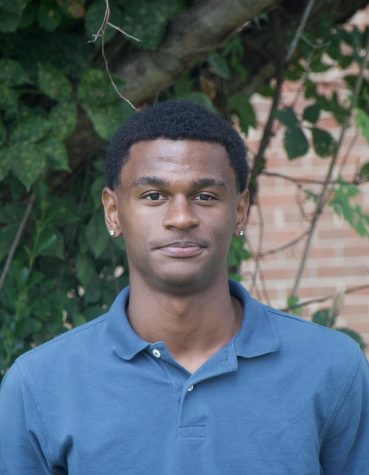 Blake Bailey, Online Opinion Editor





Blake Bailey is a senior and he is the Online Opinion Editor for the Pitch. He enjoys writing short stories and playing basketball for the WJ...