Hello, "You" season 4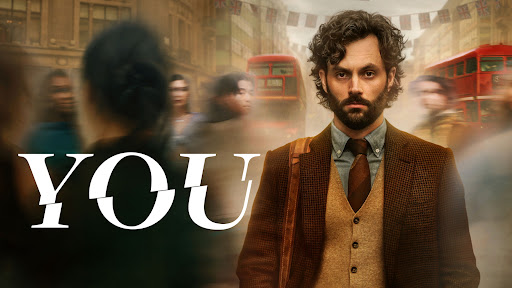 The romanticization of stalking and murder has never looked more appealing as Joe Goldberg, played by Penn Badgely, showcases in the Netflix series "You" and its recent release of season four, part one. Sadly, the new season doesn't quite compare to the nail biting, edge on your seat, effect of the rest of the show.
"You" was first released in 2018 with Joe Goldberg introduced as the main character, who is best identified as a charismatic, hopeless romantic who will do anything for love, including murder. Joe's obsessions drive him from city to city as he constantly attempts to run away from his past only to involve himself in even more troubling predicaments. Each season follows Joe in a new location, as he follows a new girl, killing anyone who gets in his way for love.
His unreliable narration is a unique portion throughout the show, in which his internal dialogue connects himself to the audience in a way that makes you empathetic for an objectively horrible character. His coined phrase, "you" is presented whenever he gushes about a girl, but it almost feels directed at the screen, like he's reenacting his unconscious thoughts to the viewers.
Such a relationship towards a main character prompts support of his pursuits as he so fondly explains his love for various women, until we witness him trap, torture and kill someone who has gotten in the way of said pursuit. By the end of each episode, you almost find yourself descending into madness as you struggle to decide whether or not he's a good person with a horrible past and good intentions, or an extremely mentally ill homicidal maniac.
In the new season, the narrative is flipped, we find Joe, now by the name of Jonathan, running away to London, chasing after his previous lover from the end of season three, when he mistakenly befriends a questionable group of powerful British socialites. Until one drunken night, Joe wakes up to a dead body on his kitchen table and a text from an anonymous source attempting to frame him for a murder he didn't actually commit. Now the stalker is being stalked, and the anonymous killer tries to drag Joe into their delusion and aid in the rampage of murdering the rich.
Joe takes it upon himself to solve these murders in a classic 'Whodunit' structure with his own delusional embellishments, and the meaning of his endearing phrase, "you" shifts as he targets the anonymous killer with angry monologues. But, as per usual, his female endeavors distract him from his attempts at reformation, and blood-soaked chaos ensues.
While the new season presents a differing perspective of our lovable killer, it appears disappointing in comparison to the ever intertwining plot points and tense storylines seen in the previous seasons. Its 'Whodunit' plot is one that's hard to not make cliche, and it's extremely cliche when compared to the unpredictableness of the rest of the show. The show itself is a must see if you enjoy mind bending psychological thrillers with a tinge of comedic relief and questionable romance, but season four sadly leaves much to be desired.
However, there is still a part two of season four that is being released March 9 with hope for more expansion on what could be a great and redeemable season.
Your donation will support the student journalists of Walter Johnson High School. Your contribution will allow us to purchase equipment and cover our annual website hosting costs.
About the Contributor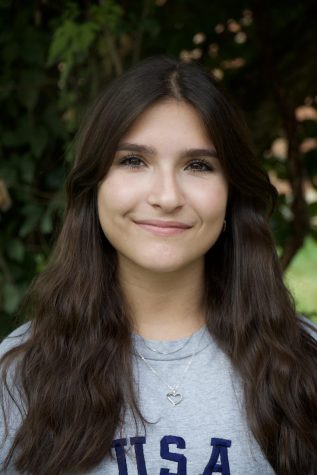 Sophia Yodice, Staff Writer





Sophia Yodice is a senior and a staff writer for the WJ Pitch. This is her first year on the Pitch and in her free time, she loves to dabble...