Family Feud: Student Edition takes WJ for P4P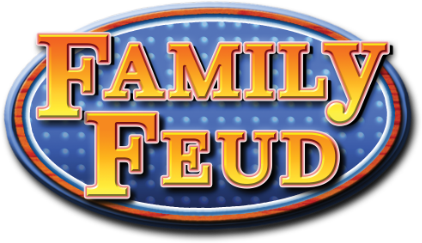 Every year for Pennies for Patients, Walter Johnson has a variety of events that students can participate in to raise money for the Leukemia and Lymphoma Society. One popular and entertaining event that occurs is Family Feud.
Teams of four or five students dress up in costumes and compete against other teams. Based on the popular game show, the goal is to answer a variety of questions, trying to guess the most popular answer. Each answer is worth a number of points, based on it's popularity. At the end, the team with the most points moves on to the next round and battles the next team.
Sophomore Ethan Lake is participating in Family Feud with a group of his friends.  
"I signed up for Family Feud because I thought it would be a fun experience and I want to help raise a lot of money for the school and charity," Lake said.
Family Feud has grown to be one of the favorite activities at WJ. Senior Zach Steinberg is one of the organizers of the event.
"Family Feud is really popular because it gives students the opportunity to compete with their friends against the rest of the school. It also gives people an excuse to put on a wacky costume and show the school how creative they can get," Steinberg said.
Family Feud will be held on Tuesday, Feb. 9, and is expected to produce a lot of creative costumes and fun competition.