WJ's spring pep rally heats up excitement for spring season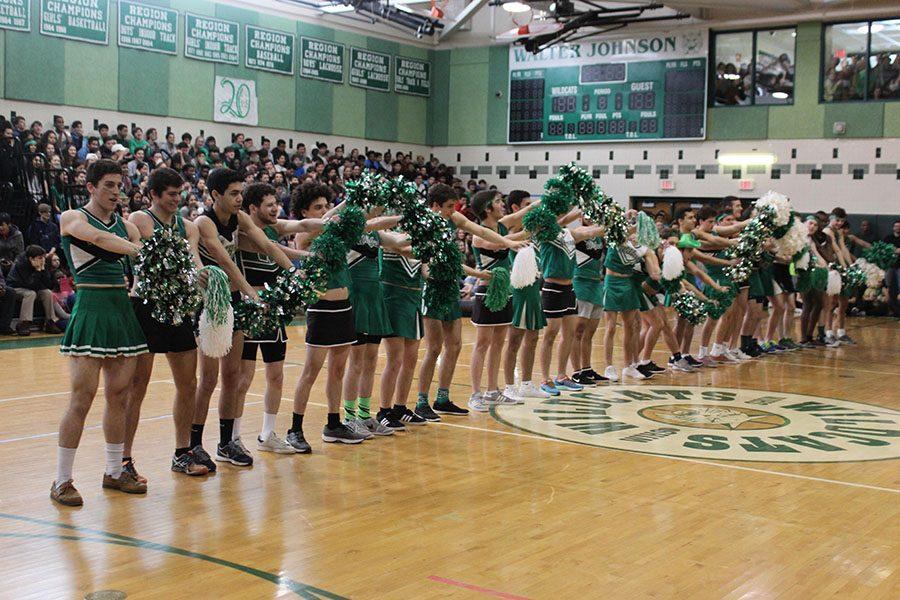 To celebrate and honor all the hardworking varsity-level athletes, at the start of each sports season, a pep rally is held to build up spirit and introduce the teams. At WJ, pep rallies typically take place during a double third period at the stadium, where teams commonly dress up in costumes or formal attire according to a team theme. This spring's pep rally took place indoors on March 17 during fourth period due to the weather conditions.
Senior and girls' lacrosse team captain Jordan Bryon announced and introduced her team at the pep rally.
"The pep rally is always fun and exciting, especially when you are able to participate in it and represent the school," she said.
The pep rally usually means teams dress up with a common theme and give the underclassmen on the team somewhat embarrassing costumes to dress up as to show true spirit and dedication for the school.
Freshman Geneva Smith is on the varsity lacrosse team and participated in this past week's pep rally with her team. She explained her costume and how she felt about the pep rally.
"It was very exciting to be able to participate in the pep rally. Our overall theme for the team was spongebob, so us freshman were pineapples and it was a lot of fun to see all the costumes put together," Smith said.
The most loved and most popular 'team' of the spring pep rally is the male poms performance, a rendition of the female poms competitive team. They are taught by the WJ poms team members and learn various routines that are then performed at the rally to hype the crowd up for the upcoming sports season.
Sophomore Keenan Lange was an observer of this spring's pep rally who enjoyed the team outfits and performances.
"The pep rally is always fun to watch, and male poms is definitely most people's favorite part of the spring pep rally and it's a funny addition to the pep rally for people to look forward to," Lange said.
Overall the pep rally, spring pep rally especially, is an event people look forward to yearly.
About the Writer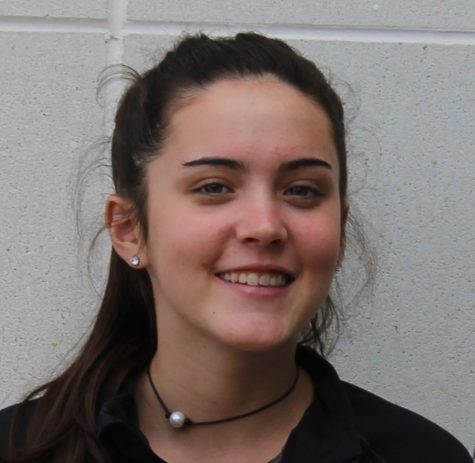 Izzy McMullen, Editor In Chief
This is senior Izzy McMullen's third year writing for The Pitch. She is the Online Editor in Chief for The Pitch Online. She was a Online Co-Assistant...