WJ grows through size and diversity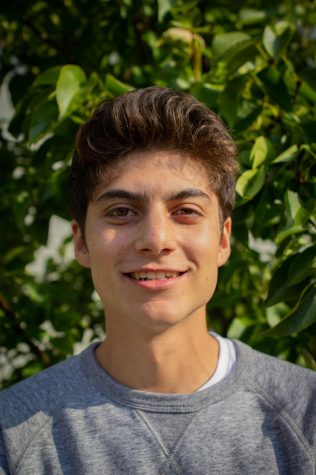 More stories from Austin Mucchetti
Walter Johnson has been around since 1956 and has undergone many changes since then; from year to year, what changes helped make our school the WJ we know today?
Most students know the school's colors, green and white, and that the school interestingly has two mascots: the Wildcat and Mad Cow, but some may not know the origin of these WJ staples. The Wildcat is the original mascot and has been around since WJ merged with neighboring Charles W. Woodward in 1987. After they merged, students were given the chance to vote on their school colors and mascot, with the choices being WJ's green and white and their Spartan mascot or Woodward's red and white with a Wildcat mascot. The merged student body adopted the green and white colors and Wildcat mascot of modern WJ..
Junior Gwen Rodriguez wishes that WJ had kept both the Woodward mascot and colors.
"If our colors were red and white and we were the Wildcats, it would be just like High School Musical," Rodriguez said.
The school's unofficial "Mighty Moo" mascot is embraced by some students even more than the Wildcat. It originates in the 1960's when the areas surrounding WJ were very rural and cows frequently grazed the football field. Both mascots can be seen at WJ events such as football games and pep rallies.
In addition to the change in mascots, the school's population has been increasing rapidly since its opening. Physics teacher Bill Morris, who has been teaching at WJ since 1985, believes that the size of the building and number of students have been the most drastic changes he's seen at WJ.
"When I first started, I think we only had about 900 kids in the whole building, and that was for four grades, so you sort of knew everybody in the school…But now, we have 2500 for four grades, so it's really different…We just keep getting bigger," Morris said.
Math teacher Laura Brager, who was a student at WJ from 2005 to 2009, hopes that WJ can find a way to integrate more students within the school.
"I wish there were more interactions between different people. On the student end, we're such a big school. We were when I went here and I assume we're still kind of cliquey, so if there would be ways to fix that [I would like to]. And then for teachers, I only hang out with the math department and a couple of teachers I know from being a student, and I wish there was just more mixing of people," Brager said.
WJ's population is expected to surpass 4,000 students by the the time Woodward High School reopens in the coming years.
It is also interesting to note that WJ's diversity has increased along with the population. In 2002, (the earliest year for which data is available) 68% of students were white. By 2017, that number had gone down to 54.3%, with increases in the number of black and hispanic students. Counselor Dennis Reynolds, who has been at WJ for 13 years, believes the change in population has had a big impact on diversity at the school.
"Diversity [has been one of the major changes at WJ] for sure. Not only in what you would consider to be the demographic diversity, African American, Latino, etc., but just the diversity of experiences," Reynolds said. "Coming to WJ, yes we have a traditional immigrant family population that comes to the U.S. seeking a better life and they're putting their kids in a school system that is one of the best in the nation, but also just families that come through embassies, and NIH and are here with military branches of service from other countries and are here for a year maybe two years and then they go back to their home country. I think that adds a nice little richness to our community because that's just a different type of student who comes."
Although WJ has a history of merging different cultures and is constantly adding more students, the school has been able to find its own identity and provide an inviting atmosphere for students to learn.
About the Contributor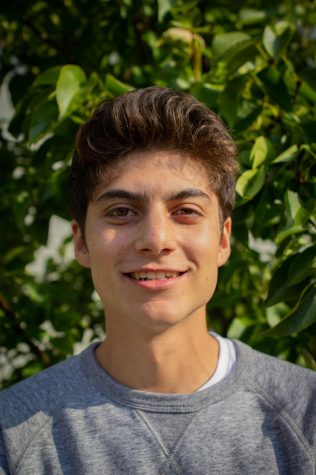 Austin Mucchetti, Copy Editor
Senior Austin Mucchetti is excited to be returning for his second year with the Pitch, this time as Online Copy Editor. In addition to writing for the...