Slough reminisces about WJ before retirement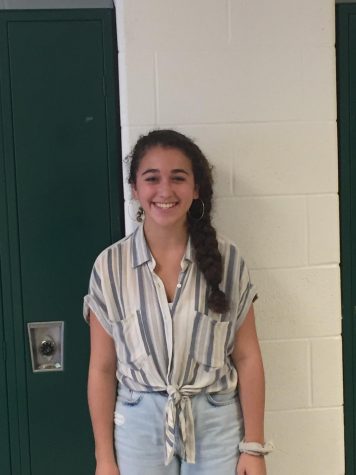 More stories from Erin Jacobs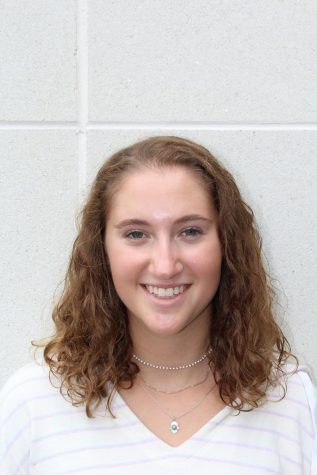 More stories from Sophie Becker
Senior administrator Janan Slough travels through our hallways every day to find seniors who have birthdays, congratulate people on their accomplishments, and sometimes just stop by and say hey to a class. Slough has worked in Montgomery County since the fall of 1995.
Slough started working as the head of a special education program at many middle schools around the area including Gaithersburg, Ridgeview and Key Middle School. She continued to work in middle schools as a pupil personnel worker or PPW, a school social worker, and then was given her position at Walter Johnson as an assistant principal for the freshman class of 2006.
"When I think about my classes, the class of 2006 was memorable because it was my first class and those kids were so welcoming and so warm and they even invited me to all their graduation parties and it was so kind," Slough said.
Slough has gone through many classes before getting to the class of 2019, which will be her last class as an assistant principal.
"There is something about this class I have always enjoyed; I can honestly say that I'm leaving on a really good note because the class of 2019 has made it a wonderful leaving experience. There is not a day when I wake up and don't want to come to work," Slough said.
Slough will leave WJ with a plethora of memories of good days at WJ. Slough's favorite part of her job is getting to know each and every student she is assigned to personally and working with everyone to make sure they leave WJ happy and prepared for whatever they choose to do after high school.
"My best memory, if I had to reflect 10 years from now, would be chatting in the halls and smiling, having you guys and watching you grow into young adults and having real conversations about what do you want to do," Slough said.
Besides the students who come and go with the years, technology has also created a change for Slough during her time in WJ. Montgomery County implemented technology in the classroom with Promethean boards and now Chromebooks are available for almost every class.
"The use of technology [is new to the classroom] and it's changed the way we teach," Slough said. "The hardest part is teaching kids that everything you read on Google is not true and how we incorporate the day-to-day work on a Chromebook. You guys also don't know how to write cursive."
Slough is the keynote speaker for the senior class graduation on June 6. It's a large accomplishment to be given this opportunity, and Slough is using it to reflect on her time at WJ, and with this last grade of students.
"My first reaction was, 'Are you really sure you want me to do this?' This is the best senior prank you could give me. I feel very honored that you guys considered me for this. I hope I meet your expectations."
Slough told the students that in terms of looking ahead, she is aiming to spend more time investing in her interests and giving back.
"I'd like to do more volunteer work, spend time traveling, pick up the golf clubs again and you know maybe I'll be the future babysitter for my daughter. You never know," she said.
The address will mark a new beginning for both sides of the podium, and WJ is recognizing Slough as a vital piece of the community.
"It will be very hard to do because at the same time I think of you and I think of me and us moving on to our next chapters of life. My address will be to you, to the students and I'm excited about that."
Your donation will support the student journalists of Walter Johnson High School. Your contribution will allow us to purchase equipment and cover our annual website hosting costs.
About the Contributors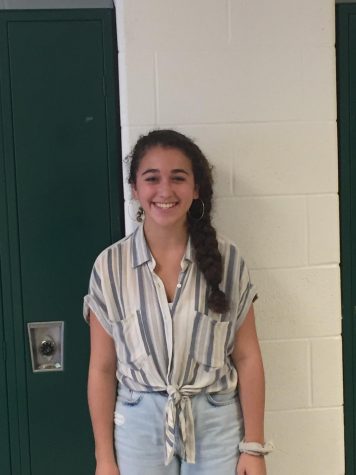 Erin Jacobs, News Editor
Senior Erin Jacobs is excited to work as the News editor for this year's paper and this is her first year on the Pitch Staff. She is also on the softball...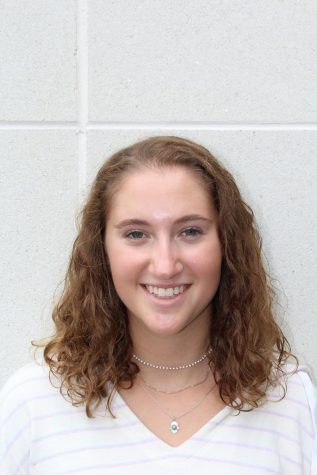 Sophie Becker, Print Editor in Chief
Sophie Becker has been working on The Pitch since sophomore year and loving every second of it! When she is not dancing on the football field for halftime...