Student representatives we don't know about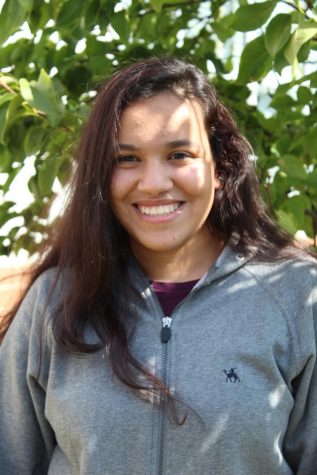 More stories from Maram Faragallah
Everyone knows what the SGA and class officers are. They are elected students who represent WJ's student body. Recently, there was a countywide decision to expand the SGA's rule by creating a constitution and scheduling monthly meetings that everyone can attend. Unfortunately, not many know about the CAC (Counselling Advisory Committee).
The CAC is a monthly meeting which is run by parents, co-presidents Lisa Moss and Kim Heffernan. It also consists of members of the WJ staff, including Principal Jenniffer Baker, Assistant Principals Regina Rodriguez, Terry Heintze, Vernitta Tucker, Jeff Leaman, Nicole Morgan and Kim Leaman, counselor Lisa Sorensen and College and Career Coordinator Gayle Evans. This group meets to report monthly on the happenings at WJ. Most people would expect some kind of reflection meeting to be conducted, but what many don't know is that class representatives attend and also report on problems, successes and student reactions from the previous month.
"Even when we succeed, we are always looking at ourselves and saying even if we did this well, how can we do it better," Baker said.
The CAC senior representative is Taylor Kelly, the junior representative is Christina May, the sophomore representative is Nadia Simon and the freshman representative is Nour Faragallah. They aren't elected; instead, they are recommended by counselors who see them fit for the role because they have skills like public speaking, communication and observation. They can stay for four years if they choose to, but some back out when it clashes with their schedule.
In order to prepare for the meeting, Kelly, May and Faragallah sometimes ask students to create a more accurate report.
"I sometimes reach out to students and ask them, 'What do you think is something that could be fixed?' But I also do it based on listening to what people say," Kelly said.
Faragallah agreed with Kelly to ask around different people.
"I sense the general vibe, especially that I have different kinds of friends in different classes!" Faragallah said.
Simon bases her report on what she hears around her and her personal perspective.
"I more so observe other students, but I should probably ask around more," Simon said.
In the October CAC meeting, Kelly talked about Homecoming and her opinion on the removal of Homeroom and Wildcat Wellness during the last two weeks of the quarter. May talked about the PSAT, Wellness activities and frustrations with the down-only stairwells. Simon talked about mental illness issues and grades. Faragallah talked about the biology problem and the PSAT as a first-time experience for freshmen.
When it comes to the administration taking the feedback seriously, Kelly believes they are trying.
"I don't know how many issues I report that they can really fix. I know the Wildcat Wellness issue is being reconsidered by Ms. Baker," Kelly said.
On the other hand, Simon thinks there isn't much the administration can do.
"Most of the issues I report are just a part of high school, so there's not much you can do about them," Simon said.
But Faragallah witnessed a problem firsthand being solved by the administrator.
"When I was talking about the Biology problem (in the freshman class), Ms. Baker said she will mention it to the Head Departments," Faragallah said.
May agrees with Faragallah that the administration is doing everything within their power.
"Everyone on the committee, the parents, the teachers, the administration, really care about the overall wellness of all of us. So I think they really take into consideration and see if they can try to implement anything that can help us," May said.
As students who reflect the student body's problems to the administration, they feel that their roles are different. Simon and Kelly both consider themselves student representatives, while May and Faragallah see it as a reporter role.
"I'm being like an advocate, trying to help out students to have a better school," May said.
Faragallah does not feel an election is necessary.
"I don't think I need to be elected because I report more on the insider, what I see and what students feel to the administration. Any person can do it as long as they speak well. I'm more of a reporter than a representative," Faragallah said.
The student representatives believe that the CAC is not known among students and that students aren't aware of representatives who report students' problems to the administration. Student CAC believe that the student body should be more aware of their role in order to be able to reflect the students' opinions.
Kelly believes that students need to be aware of the CAC's role in order to be properly represented.
"People should know because if they have an issue, I can mention it to the administration," Kelly said.
May believes it's good for student voice.
"It would be good for students to spread their thoughts and opinions more and it goes straight to the administration," May said.
Faragallah believes it's a very good way to reassure the students that they are being heard.
"I think they should be aware it happens. Just so people know what's happening and their feelings are being reported to the administration," Faragallah said.
Baker also backed the representatives' points of view.
"It would be nice for everyone to know there's a parent run meeting and those are your representatives," Baker said.
All of the CAC representatives believe their roles don't clash with the roles of the SGA or class officers because they are more event- planning and organization jobs.
Baker believes that the CAC is an amazing idea that shows how the parents of WJ students work hard for WJ to be a nice environment.
"This is a group of parents that does so much for our school, it's beyond belief, and it's so nice that we have so much support from our parents through different groups: Booster Club, the PTA, Education Foundation and the Counseling Advisory Committee. They are a group of dedicated parents and they are so organized that they get so much done!" Baker said.
Your donation will support the student journalists of Walter Johnson High School. Your contribution will allow us to purchase equipment and cover our annual website hosting costs.
About the Contributor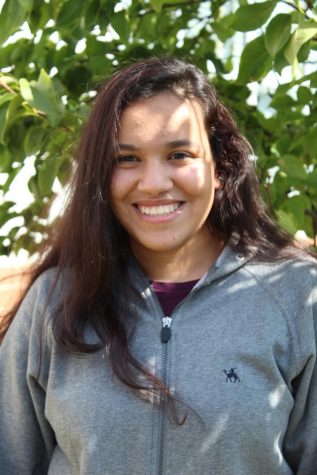 Maram Faragallah, Staff Writer
Maram Faragalah is a senior at WJ. She loves writing and reading books. She is extremely excited for her first year on the pitch. During her free time...