Extracurricular and academic ideas for every major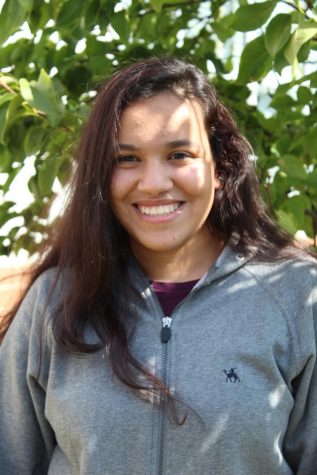 More stories from Maram Faragallah
In recent years, there has been a very strong competition when it comes to the college application process. Applying to a university has expanded from primarily focusing on grades to also activities. Showing passion and participating in multiple activities makes applicants seem more interesting and determined. If you have a major or passion in mind, these are some academic and extracurricular ideas that could make your application stand out.
Disclaimer: this is not in any way meant to cause stress. These are simply ideas for people who are looking to give their college application a boost or take part in some additional extracurriculars.
Pre-law, Political Science or International Relations
If you want to pursue one of these majors, you have to show community involvement and leadership.
Classes:
AP United States Government, AP United States History and AP World History
Elective: AP Comparative Government and AP Macroeconomics/Microeconomics
Montgomery College also offers an International Relations class to WJ students
School Clubs:
Model UN
Mock Trial
Debate Team
Minority Scholars Program
County Organizations:
MCR – SGA
SMOB Advisory Council
MoCo EmpowHer
MoCo 4 Change
Internship:
Most universities offer summer programs that work on expanding leadership and political understanding
Intern for local political organizations in Montgomery County or D.C.
Local court internship
County council offers fall and spring internship for MoCo students
History
Classes:
AP World History
AP European History
History electives include African American, Latin or Asian American History.
Internships:
Library of Congress
Montgomery County Historical Society
Internships and involvement should be similar to those for Political Science and Pre-Law.
Business or Economics
Classes:
AP Macroeconomics/Microeconomics
Montgomery College offers an Introduction to Business class to WJ students
Clubs:
Internships
Visual enterprise
Look into internships in famous organizations like World Bank or IMF
Most universities offer Business internships over the summer or during school
Biology, Pre- Med, Chemistry or Nursing
Classes:
Clubs:
Internships:
Get a lab internship
Look into famous science internships, such as NIH
Cold email college professors of the field you're interested in, in order to intern in their lab over the summer
Engineering, Physics or Computer Science
Classes:
AP Computer Science
AP Physics 1 or AP Physics C
Pre- Calculus and AP Calculus
Clubs:
Science Olympiad
Math Team
Physics Team
Coder's Club or Girls Who Code
Internship:
Try looking into famous organizations that offer high school internships, such as Microsoft, Apple or Google
Summer Launch program at MIT
Psychology
Classes:
AP Psychology
Montgomery College offers an Introduction to Abnormal Psychology class to WJ students
Clubs:
Psi Alpha Psychology Honor Society
Psychology Club
Sources of Strength
Best Buddies
Internships:
Volunteer at a school that has kids with special needs
English/Writing or Literature
Classes:
AP Language and Composition
AP Literature and Composition
Spectator Magazine
The Pitch
Clubs:
Writing Club
Forensics Team
9th-grade success and underclassmen mentoring
Book Club
Internships:
Try to get published in small newspapers or local websites
Enter writing competitions such as Foyle or Scholastic Awards
Tutoring
Journalism, Media or Communications
Classes:
AP Language and Composition
AP Literature and Composition
The Pitch
Montgomery College offers an Introduction to Communications class to WJ students
Clubs:
Writing Club
TV Production
Countywide Newspaper: The MoCo Student
Internship:
Multiple internships offer training for journalism over the summer or during school.
Enter journalism competitions
Try to get published in small or local newspapers
Acting, Directing or Film Industry
Classes:
Literature as Film
Stage Design
Advanced Acting
Clubs:
Cinema Club
WJ Filmmakers Association
Art (Photography, Architecture, Painting)
Classes:
AP Art History
AP Photography, AP 2D Art and 3D Art
Clubs:
Internship:
Museum internships, like the National Gallery of Art
Art internship in local communities
Create an art workshop for underdeveloped kids
Enter art competitions
Dance and Theatre
Classes:
Specialty PE: Dance
Show Choir
Chorus 1
Chamber Choir
Clubs:
Dance teams
Become involved in WJ Stage
Take ballet classes
Music
Classes:
AP Music Theory
Music Technology
Symphonic Band
Symphony Orchestra
Internship:
Get involved in the school's orchestra or a local orchestra
Teaching/ Education
Classes:
Clubs:
Future Teacher of America (FTA) or Future Educators of America (FEA)
Best Buddies
Internship
Volunteer at a school
Multiple preschools near WJ offer 2:40 to 6 pm paid work every day
Undecided
If you're undecided, that's okay too. Take multiple classes in each field to explore your passions. Try different internships and become a member of different clubs, and perhaps you will find something that truly excites you.
All of the opportunities listed above will not guarantee acceptance into your dream college, but it's a good way to decide what you want to major in. Some of the clubs mentioned above may not have been chartered at WJ yet, so if you're passionate, start your own club.
As a senior, I have been active in a lot of these and also know people from multiple majors, so if you have any questions or need specific internship examples or further guidance, feel free to contact me.
Your donation will support the student journalists of Walter Johnson High School. Your contribution will allow us to purchase equipment and cover our annual website hosting costs.
About the Contributor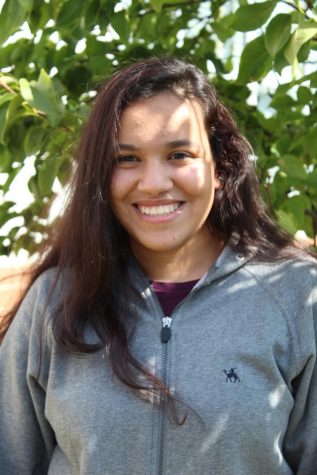 Maram Faragallah, Staff Writer
Maram Faragalah is a senior at WJ. She loves writing and reading books. She is extremely excited for her first year on the pitch. During her free time...