A guide to mental health during online schooling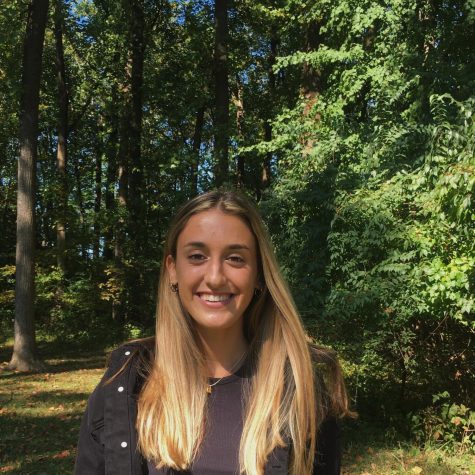 More stories from Sloane Morra
For the majority of us, this fall is the first time we haven't been physically in school since we were around four years old. This change has been really difficult. Spending all of our time at home and completing school through a laptop is drastically different than learning in a classroom surrounded by our peers and friends. Although change is inevitable, the adjustment to online school is overwhelming and stressful for many students. Balancing school, friends and extracurriculars was already challenging, but all of this on top of a global pandemic can make it seem nearly impossible to stay in a positive and productive state of mind. This is why it is so important during this time to not only check in with yourself, but also learn more about ways that you can take care of yourself, mentally and physically. Sources of Strength, a WJ club dedicated to spreading education and awareness on sucidide prevention and mental health, has some tips to offer students during this time.
"I think the best way to relieve the stress from this year's new online curriculum is to first remember that it's a new adjustment for everyone and that we are all here to support each other. Secondly, it's important to try to take a little time out of every day for self care," senior and leadership team member of WJ Sources of Strength, Amber Liang said .
Self-care is a phrase that has been around for a while, but has gained new meaning during this pandemic.
"My definition of self care during this time is taking time to do something you truly enjoy to take care of your mental, physical or social well being. It can be doing anything with purely yourself in mind. This can include but is not limited to doing a home exercise class, going out for a quick walk, calling a friend, etc. These are all little things you can do to relieve some stress," Liang said .
Another issue that many students have come across is staying focused and organized while participating in online school. In spite of the fact that staying on task can be challenging, there are different ways to combat these feelings.
"To stay organized for school, I made myself a planner out of an old notebook, but you could also just buy one. I write all my homework, quiz dates, and meeting times in my planner. To stay focused and on task, I get up from my computer every 30 minutes, walk around, look outside, and stretch. This keeps me from getting sluggish from sitting in online school," president of WJ Sources of Strength, senior Victoria Rentsch said .
During this time, it is also crucial that you check in with your friends. This year has been a huge change for everyone and supporting one another is key.
"I would recommend being straightforward when you check in with someone, which you can do over text, over facetime or in person. Acknowledge that this is a difficult time and that it's normal for our mental health to be more strained than usual. If you check in with someone and they are feeling down, listen with an open mind and then try to help them come up with healthy coping mechanisms," Rentsch said .
However, it is important to acknowledge that you are not a trained mental health professional.
"If your friend is really struggling, recommend that they talk to their parents or seek professional help," Rentsch said .
When checking in on our friends and those we care about, it is common to feel inclined to ask "how are you doing". It is normal during this time to not know how you are feeling, so that can be a difficult question for people to answer. Sometimes, although the intention is there, this question can feel too broad and hard to answer, and most times just ends up with a person responding "good" no matter how they're actually feeling. The good news is that there are countless other phrases that will not only provoke more interaction, but also make the conversation feel more personal.
"Try to make casual conversation with someone you haven't talked to in a while. This could even be asking them what they think of their new classes or a new movie, just questions like that," member of Sources of Strength leadership, junior Catherine Fang said .
Other options include:
What did you do today?
What was the best part of your day?
Tell me one thing that you learned this week that has excited you.
What are you looking forward to this month?
"I would definitely recommend people try to stay in contact with their friends during this strange period of time, or even find a way to safely hangout with them in small groups if they are comfortable doing so," Fang said.
Your donation will support the student journalists of Walter Johnson High School. Your contribution will allow us to purchase equipment and cover our annual website hosting costs.
About the Contributor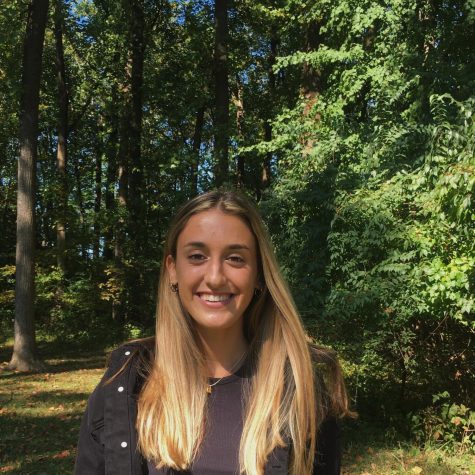 Sloane Morra, Online A&E Editor and Cartoonist/Illustrator
This is senior Sloane Morra's second year working on The Pitch. She is excited to not only be working as an A&E editor this year but also as an illustrator....