WJ students working during COVID-19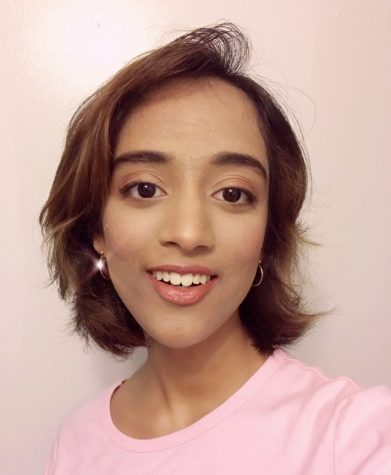 More stories from Niki Mallik
For teenagers everywhere, getting a job is a hallmark of growing up. Teenagers work for many reasons, from supporting their families to gaining financial freedom.
Like many other WJ students, senior Adam Leaman works a summer job. Last year, after deciding he wanted to make his own money, Leaman applied to work with his friends as a cashier at Gaithersburg Water Park.
"I picked up the job last year, I believe, and that was the youngest age I could possibly get it. And I started working there, and yeah, I've had a blast ever since," Leaman said.
Similarly, senior Semira Hill has worked at the Chick-fil-A in Montgomery Mall since November. Their scheduling process allowed Hill to work during the school year.
"They're flexible, so I work whenever I'm available," Hill said.
All of that came to a halt as a result of COVID-19. The mall restaurant and waterpark, like many other venues, closed during the pandemic's first stage, then reopened with precautions during the second stage. Leaman and Hill faced a tough decision when deciding whether or not to work again.
"I delayed working because of the pandemic at first," Hill said. "My mom refused to let me work in the beginning from March to about May."
Leaman feared he would put his family and friends at risk of catching the virus.
"I discussed it with my parents, and they said 'As long as you social distance, and you're constantly washing your hands, constantly keeping clean, and never taking off your mask, we are okay with you working there.' If everyone is okay with it, then I'll work there," Leaman said.
For both students, returning to work came with a slew of sanitary precautions. All employees and customers at their job locations were required to wear masks and remain six feet apart at all times. Employees were required to wipe down all surfaces as often as possible. Hill's job required her to change gloves and wash her hands every 30 minutes. At Leaman's job, lifeguard aides cleaned the bathrooms every 30 to 45 minutes.
As cautious as the employees were about following safety guidelines, not all customers were on the same wavelength. At both Leaman's and Hill's jobs, they could not serve customers who refused to wear masks. At Leaman's job, one family without masks tried to enter the waterpark.
"They always forget their masks. So we've given them masks before, and we do sell masks, and we just give them out instead because it's a lot easier," Leaman said.
The family refused to take the offered masks and insisted on entering until Leaman's manager overheard the commotion.
"She came over and said, 'Everything good?' They're like, 'We wanna get inside! We're not wearing masks, but we wanna get inside!' She's like, 'No! You can't! This is the fourth time we told you.' And so we ended up kicking them out because they started cursing us out," Leaman said.
Hill has also experienced difficulties at work. She thinks she may have contracted COVID-19 from her job.
"It would be the only place I had contact with someone who had the virus before," Hill said.
She has been self-quarantining since experiencing an illness involving difficulty breathing that she believes may be COVID-19. Hill hasn't worked in the past three weeks, leading to a loss of needed income.
While Hill doesn't know when she will return to work, Leaman expects to resume work at the waterpark in November to set up the winter lights. He also says that his job comes with perks that make it worthwhile, such as a surprise visit from a customer that got too close.
"Once, a little kid came up and tried to hug me. He almost got his arms around me. His mom started screaming, my coworker was like, 'Adam! Watch out!' And I looked down and he's trying to hug me. I love those moments," Leaman said.
About the Contributor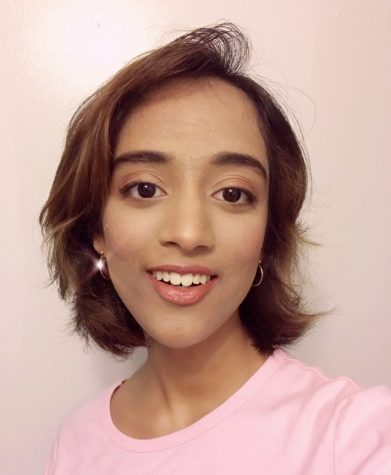 Niki Mallik, Photography Editor
Senior Niki Mallik is excited for her first year in the Pitch. She plays French horn in Symphonic Orchestra, writes music and is committed to staying educated...