A look into the WJ Hispanic/Latinx experience
More stories from Koko Bond-Razak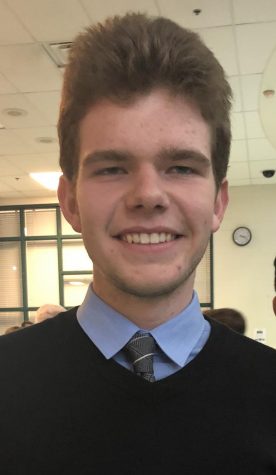 More stories from Danis Cammett
Montgomery County is known for its large and diverse student body and WJ is no exception, boasting a diverse population of students stemming from a variety of racial and ethnic backgrounds. With the Hispanic community making up the largest minority body at WJ, many students have different points of view and experiences about being Hispanic.
"At first I had to adjust because I came from Latin America but I didn't really feel excluded due to my background. There is a pretty decent Hispanic community at WJ and many of my friends have similar backgrounds as me which has made it so much easier when relating and forming friendships. I feel like people may have biases and it was never direct but there could have been instances where people had prejudice. I never really got into MSP which I would have loved because I wasn't really aware of the opportunity but I know there can definitely be things done to improve equity at WJ towards Hispanics," senior Sofia Lamia Lopez said.
Students have also commented on the large amount of diversity that is present at WJ.
"Being Hispanic at WJ is like being a purple marble in a box of blue and green marbles. We are all marbles. WJ is a predominantly white school and being different comes with its perks like when we celebrate Hispanic Heritage Month. I have never felt excluded at WJ just because I was Hispanic. I think the faculty and even students try their best to include everyone the best they can," senior Tatyana Ramirez said.
Senior Alejando Colmenares believes that being Hispanic at WJ is a great, positive and inclusive experience.
"I feel that being Hispanic at WJ is great! You know you're not the only one in the school, so there's always more Hispanic students to interact with. Personally, I believe the student body and teachers have been supportive most of the time. I feel tremendously included in the WJ community. I've had the honor to serve as the senior class treasure, tennis captain, and Model U.N vice president. But I feel that the school should allocate more resources and time to students like me. There's clearly more work to be done," Colmenares said.
Senior Marcos Gregorio shares the same opinion.
"Being Hispanic at WJ is not as bad as I imagine it maybe in other places. There is a big latin and Hispanic population here so it's not hard to feel accepted here. I have usually felt included especially since there are so many Hispanic and Lation themed events here at WJ and a lot of representation amongst staff members," Gregorio said.
Although many students describe their experiences at WJ as being mostly good, there have been instances where students felt excluded from their overall community.
"Being Hispanic at WJ is definitely a unique experience. The student body is pretty diverse, but it can feel polarising sometimes, and I often feel like i don't have as many Hispanic/latinx friends as I'd like to have. Despite this I've found community at WJ and have felt included in both these smaller communities and the overall schools environment. I've never been directly singled out by someone who didn't previously know me, but there have been moments where microaggressions have been made towards me. I don't think the school does enough to address these issues. Many students at WJ make racist comments and jokes whether they know the severity of them or not, and it usually goes unnoticed," junior Catherine Prado said.
Senior Josue Guevara also believes that there are instances of exclusion at WJ.
"Personally, I don't always feel included in the WJ community, as a Hispanic student, I have had to make opportunities for other people like me. In the club, my co-president Natalia Fontalvo and I are always trying to find a way to involve the Hispanic/Latinx community and bridge the gap," Guevara said.
The Latinx and Hispanic Club side of WJ
Many Hispanic students at WJ gathered to form the WJ Hispanic/Latinx Culture club, which anyone can join to learn more about and celebrate Hispanic cultures and perspectives. The club also offers opportunities for students to earn SSL hours. Josue Guevara and Natalia Fontalvo answered a few questions about the club.
Q: What is the main objective of The Hispanic/Latinx culture club?
A: "This club works to celebrate the Hispanic/Latinx cultures with the WJ community, we are also active in conversations regarding equality and inclusivity. But one of our biggest goals is to have a safe space for all WJ students no matter race, gender, religion, sexualty, etc."
Q: Can you describe a normal meeting?
A:"All of our meetings are different, we planned them according to current events, holidays and opportunities that we have available for our members, however, the structure is always similar, we start by allowing our members to get to know each other and we offer them a safe space so they can talk about what is going on with their personal or academic life, we then talk about our main topic of the meeting, offer them opportunities for ssl hours and discuss new events."
Q: What do you love about the club?
A: "We are a diverse group of people that come from different backgrounds and share a passion for Hispanic/latinx culture. We love that it is a safe space for people to share their opinions about things that affect the community. And we also serve as an outlet for people to express themselves and meet new friends. We love that we are able to teach people how rich and diverse Hispanic/Latinx culture is. We also love our sponsor Mrs. Foerster Luu, who is always there for all of us."
Q: How have you been able to engage the community during COVID-19?
A: "The club has always been a very in person club, we use the meetings as rehearsal time so that we can practice for the assembly. Going virtual has made it a little difficult to keep with what the club usually does, but we are finding new ways to still interact with the members of the club. Social media has been our biggest tool when it comes to encouraging more people to join the club and to keep them updated on events, activities, opportunities and meetings."
The overall Hispanic experience at Walter Johnson is described as a mix between inclusivity and exclusivity, students and the WJ community as a whole have the important role of making sure all students feel included. On the other hand, The Hispanic/Latinx culture club has been able to foster a safe and informative environment for WJ students. Despite COVID-19, the club is still trying to provide the WJ community with opportunities to learn more about Hispanic culture. To learn more about the club, follow @wjlatinx on Instagram.
Your donation will support the student journalists of Walter Johnson High School. Your contribution will allow us to purchase equipment and cover our annual website hosting costs.
About the Contributor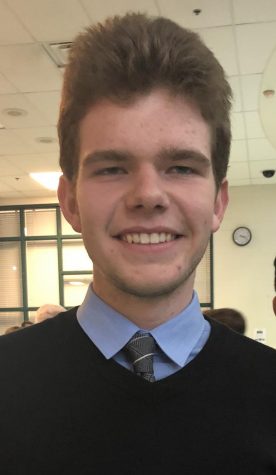 Danis Cammett, Print News Editor
Danis Cammett is a senior and this year is his second year on the Pitch and he is a Print News Editor! When he's not in school, Danis rows for the Walter...