WJ students prepare for summer internships
WJ students prepare for summer internships
Internships are a great way to learn about skills and abilities that otherwise couldn't be gained through the foundational K-12 curriculum; these programs are meant to push past the basic school education and allow a student to learn for themselves what it really takes to work in a given field of expertise.
Many of these programs run throughout a summer, filling the educational void between two adjoining academic years with a rigorous experience that helps prepare a student for an eventual career.
These extracurricular programs can be found all over the country for various disciplines and with varying degrees of acclaim; students can work as interns with local politicians, media coordinators for regional news agencies, curators in national museums or even associate researchers under esteemed post-doctoral scientists.
WJ students are not an exception to the world of extracurricular internships; many, like junior Sophia Meytin, have sought and fulfilled the obligations and duties that come with such programs.
"Originally, the professional aspect of science vaguely terrified me… Having this internship [has] made it a lot clearer for me and reassured me about how I might pursue a career in this field. I've also gained more knowledge about just how much one can do as a scientist professionally. Science as it is taught in school tends to pigeonhole the different disciplines… and that makes it much more difficult to imagine any sort of actual career in them… It's really nice to be able to find out exactly what you can do with your knowledge and interests," Meytin said.
Through internships — in particular, those involving STEM-based research — students are able to work on scientific innovations, such as Meytin, who took on an internship under a bioinformatics professor at George Mason University, working to develop a method of protein sonification through machine learning.
"[I've worked on] expressing protein structure through sound by using musical principles to represent different aspects of a protein, such as hydrophobicity and secondary structure assignment," Meytin said.
Many students apply for these internships as a way to explore careers and disciplines they demonstrate an interest in, build up their profile for upcoming college applications and spend the summer with a useful experience.
"[My internship is] an experience that allows me to exercise my interests in computing, business and communication," junior Max Freidlin said.
Some students who take on an internship are later hired as employees within the same organization.
"After my summer internship, I was hired part-time for the same job [but] actually paid… Instead of just focusing on the conference, the busy work of which I was hired for in the first place, I now go to work on marketing, cover art and editing," junior Tara Sandman-Long said.
Similar to college applications, many internships are "program-based" with rigid timelines on application, decision and participation. For summer programs, the application process typically occurs in late fall and early spring, with decisions for acceptances — or rejections — being announced around this time of year. Much like the system for college admissions, program coordinators review an applicant holistically, taking into account their transcript and grades, prior work and leadership experience, standardized test scores and responses to required essays.
"Definitely don't be afraid to apply where you'd like to go, regardless of how selective admissions may be — even if you get rejected, you'll get more used to the application process, and if you get accepted, you'll be sure to have a good time and learn a lot. Also, don't constrain yourself to one set kind of internship. Most teens aren't really set on their careers yet, and internships are a good way to make your mark on the world while also exploring different options for careers without being more permanently fenced into them. Plus, the multidisciplinary aspects of most internships will let you gain valuable experience even if you don't end up going into that particular field," Meytin said.
About the Contributor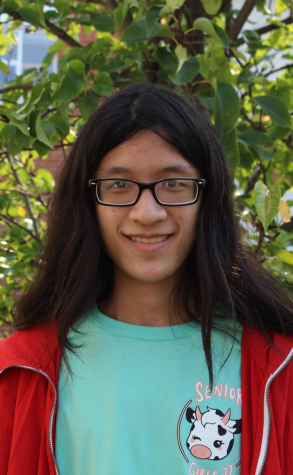 Ellie Montemayor, Senior Arts and Entertainment Editor
Ellie is excited to be this year's senior A&E editor in her second year of The Pitch. She can usually be found reading dusty old textbooks, spending...