Student side hustles making bank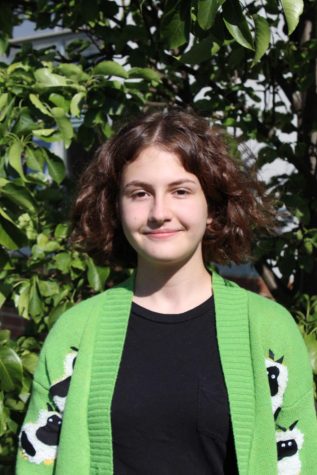 More stories from Sophia Meytin
It is not uncommon for high school students to pick up a part-time job in order to support their families, or even just to gain spending money. They often work as store clerks, tutors or camp counselors; others monetize their hobbies and passions. From art to resale, students earn money in fun and creative ways.
A number of students have more traditional businesses, such as taking commissions for various art forms. However, their motives are all but uniform. Senior May Pham, a freelance photographer, first started her business because she enjoyed interacting with potential clients.
"I've always enjoyed photography because of the interaction with new people, so I decided to put it into good use and put myself out there to see if anyone trusts me enough to let me photograph events in their lives," Pham said.
Other students like senior Jackson Biggs were inspired by personal experiences. Biggs, a reseller of collectible cards and figures, started out by finding his childhood toys.
"When I was going through my stuff last year, I found my old Skylanders collection. Instead of selling them, I decided to play with them. This made me want to grow my collection, so I looked online and found a guy selling about 50 Skylanders for $40.00… I ended up selling the duplicates [I had bought], which sold for a total of about $250. When I saw how much money I could make while growing my collection, I realized I wanted to buy and sell Skylanders all the time. I eventually tried branching out to other pop culture collectibles, and the rest is history," Biggs said.
By employing his creative interests, Biggs often earns more than he would at a part-time job — $1,000.00 to $1,500.00 a month on average. The same is true for Pham, who usually charges between $200.00 and $500.00 per photography session or event.
Other student businesses earn far less, because they are forced to pay or sell through third-party companies like Paypal. For junior Ziyi Lu, who takes art commissions of characters and coats of arms, it's important to account for this loss.
"Paypal takes a small percentage of each transaction. I sometimes ask clients for a small tip of $1.00 or $2.00 to cover that. I price my commissions pretty arbitrarily; I wholeheartedly believe that you should charge at the very least your area's minimum wage for a commission… The most someone's ever paid me to draw something was $75.00, when other artists my age or less could charge hundreds of dollars," Lu said.
Students such as senior Grant Mateo simply charge less for their products, since they are less labor-intensive or made on a smaller scale. Mateo, who takes 3D printing commissions, charges a fraction of Lu's prices.
"Prices vary from $5.00 to $100.00, depending on how big or small the object [being 3D printed] is, but it's usually very big objects that exceed $20.00," Mateo said.
Regardless of income, students find their businesses as valuable ways to spend their time and gain professional experience. They are often left with key takeaways which shape their future careers. Some, like Lu, have become more comfortable with the flexibility of their field.
"Clients are almost always understanding if a commission takes a long time. I am, after all, a high school student… [I've also learned to face] being incredibly nervous when [I] send a client a work in progress, only for them to say it looks fine," Lu said.
Others, like Mateo, enjoy exploring their fields and testing the limits of their work.
"It's a great way to learn about running and maintaining a 3D printer, meeting people who you sell things to, and getting exercise — sometimes I deliver on bike, more so before I could drive… You can pretty much make any solid object with a 3D printer, so the possibilities are endless," Mateo said.
Most of all, though, students come away with a newfound respect for the efforts of their peers.
"Starting a business requires a lot of discipline and self-motivation, so just like my journey, I respect other students' businesses a lot," Pham said.
Your donation will support the student journalists of Walter Johnson High School. Your contribution will allow us to purchase equipment and cover our annual website hosting costs.
About the Contributor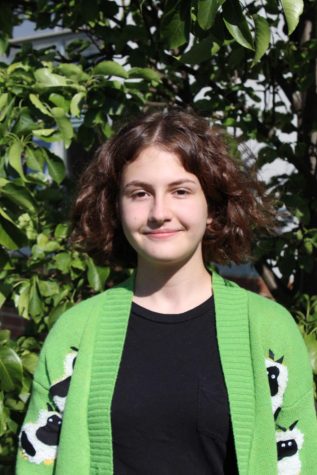 Sophia Meytin, Staff Writer
Sophia Meytin is a senior at Walter Johnson, and this is their first year on the Pitch. Outside of school, they enjoy baking, gardening, and singing in...