Optimistic Bernat twins reflect over lifelong friendship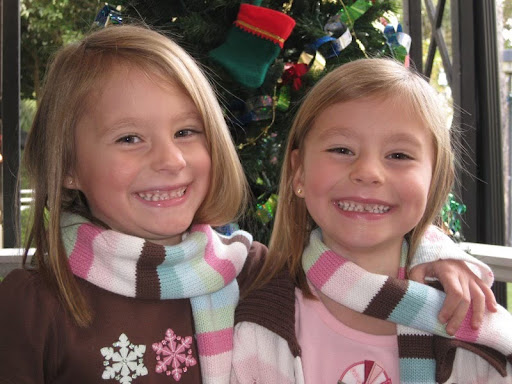 Growing up and doing everything in life together with another person that looks exactly like you, might not feel how one would expect. Have you ever wondered what it's like to have a twin?
Seniors Isa and Sofie Bernat are not only twins, but best friends. Having grown up together, they can't imagine life without the other.
"I love it for the most part! We are literally best friends who live together. I never have to question whether we will be friends or not, she is my constant in my life," Isa said.
Sofie and Isa have quite similar takes on their favorite aspects about being a twin.
"My favorite thing is that I have someone that understands so much of what I go through… we have similar experiences, interests, and we are genetically very similar so sometimes we have the same hair problem or injuries," Sofie said.
The girls have always been close at heart, finding solace in each other's company.
"We have so many inside jokes and we have basically done everything together since we were little kids. I could talk to her about anything and there is absolutely no awkwardness," Isa said.
Like all siblings, the pair are prone to sisterly arguments.
"We sometimes disagree about silly things like who drives which car, or running late or other very silly things. Usually, it doesn't last long and is taken very lightly by the both of us. Sometimes we have bigger arguments but pretty rarely and in those we usually just take a break and come back and we are totally fine," Isa said.
In the sisters' return to school, especially wearing masks, it can be difficult for their teachers and new friends to tell them apart.
"People will mix us up and feel bad or when they guess and get it right they are so proud of themselves. It gets kind of frustrating to me because I feel like we look different but some people think we look really similar," Sofie said.
People that have been close friends with them for years believe that their differences outweigh their similarities.
"I think it is really easy to tell them apart and the more you get to know them individually the more different they appear," senior and close friend Andrea Mendoza said.
Mendoza has her own take on her favorite thing about being a friend of the twins.
"
My favorite thing is that I think it's funny that sometimes you can see that they behave like sisters and have little fights. It's also double the friendship and support which is really nice.
— Andrea Mendoza
She has found being closer to one twin over the other seemingly impossible, especially when each of their differences make them all the more loveable.
"I think that it's not possible to be closer with one of them but you usually love the both and have different special bonding moments with each twin," Mendoza said.
Your donation will support the student journalists of Walter Johnson High School. Your contribution will allow us to purchase equipment and cover our annual website hosting costs.
About the Contributor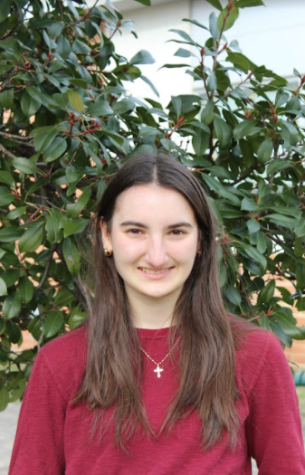 Margaret Georgiev, Staff Writer
Margaret is a staff writer for the Pitch this year. This is her first year writing and she know three languages.