Gender and Sexuality Alliance comes back full force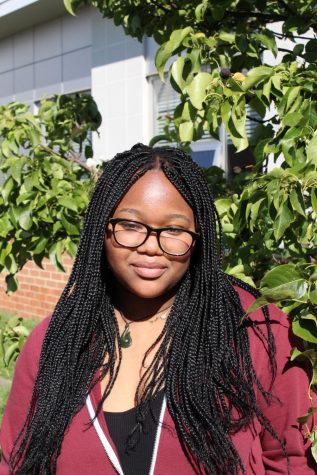 More stories from Cyiza Andemambika
WJ's Gender and Sexuality Alliance has held their first meeting of the year, bringing dozens of LGBTQIA+ students and allies together. GSA's main goal is to create a safe space for LGBTQIA+ students to raise concerns and talk about issues, advocate within the community and learn about LGBTQIA+ history among other things.
This year, the first meeting was held in the courtyard outside the counseling office. Originally, it was supposed to take place in the conference room in the counseling office, but the turnout was larger than expected.
"The first meeting was not what I expected, in a good way. We had way more people than I thought, which is so cool. Next meeting we'll be in a bigger space, so we won't have to go outside, and I can actually do the [prepared] presentation," senior and president of GSA Felix Bellotti said.
Bellotti has numerous goals and different plans for GSA, one of his main goals is to make sure that GSA is a more active and permanent fixture in WJ.
The sponsors of the club, school psychologist Kimberly McGonigle and counselor Laura Drummey are ecstatic about what Felix has in store for the club this year.
"[Felix has] taken charge of GSA, especially this year, he was the one to kind of organize the structure, the officers, the meetings and he just has a lot of plans to make GSA a bigger endeavor this year," McGonigle said.
"This year is gonna be way different than past years. we're gonna collaborate with other clubs, do charity work, and I'm working more closely with county GSA sponsors," Bellotti said.
He is dedicated to creating a safe space for WJ's LGBTQIA+ community, as well as bringing awareness to issues within the community.
"I've been doing history presentations for the past two years, because LGBTQIA+ history isn't taught in school, and it's important that we know our history, I think that's where a lot of the issues within our community stem," Bellotti said.
Bellotti emphasizes that intersectionality within the LGBTQIA+ community as well as within WJ's GSA is crucial. And in order to achieve this, he plans on working with different clubs and organizations like the Minority Scholars Program and the Asian Student union among others in the WJ community.
"[Intersectionallity is] really important to the club's success, we're not just a safe space for white gay men. In addition to working with clubs like MSP, I'm going to make sure the history presentations are representative of POC experiences, and I want to encourage all club members to make their own presentations if they want to share. I don't want to be the only one talking, it's all about community," Bellotti said.
Ensuring that this community that GSA is creating is a welcoming environment for students to come to and be able to share their experiences, whether publicly or to the officers or sponsors is important as well.
"I'm super excited for this year. On a more serious note, I encourage all students to come to me or either of the GSA sponsors [Ms. McGonigle and Ms. Drummy] or me if you need anything, have any problems with discrimination, or are facing issues at home. We can and will help you and fight for you," Bellotti said.
Members of GSA like Senior Hunter Hicks, are excited for the future of the club and what Bellotti has in store for the club.
"It's clear that [Felix] has a lot of passion for the GSA, the meeting went over very well… He did so much work and has so many ideas for things going forward, " Hicks said.
If you want to be kept up to date on meeting dates, follow @wj_gsa on Instagram or keep an ear out for the announcements!
Your donation will support the student journalists of Walter Johnson High School. Your contribution will allow us to purchase equipment and cover our annual website hosting costs.
About the Contributor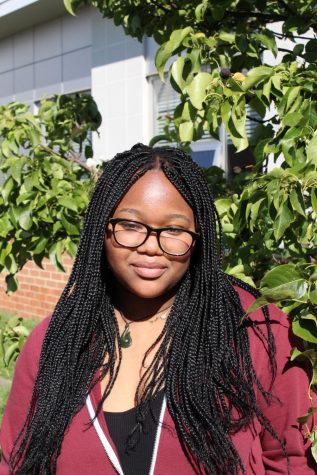 Cyiza Andemambika, Online Editor-in-Chief
Senior Cyiza Andemambika is excited to start her 3rd year on Pitch as an Online Editor-In-Chief. Outside of Pitch she is BSU's secretary, and in her free...