Student discuss their best dates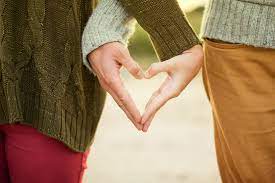 Dating is such an important part of our culture. Finding love can be a fun, but anxious experience. Stressing over how to impress your flame is something we all know too well. Students who have been on amazing dates share their best experiences to help you come up with date ideas.
Senior Adele Booth went on a date in early January.
"We went thrifting together, then we got chicken nuggets at Mcdonalds and walked around Pike and Rose and looked at Christmas lights. He paid for my food, we danced and slid on the ice together, and he helped me pick out clothes at the store. My favorite part was holding hands while seeing the lights," Booth said.
Romantic dates like the one Booth went on are a dream for many people, but when it comes to working up the courage to ask out the one you're fond of, nervousness can get the best of anyone.
"Don't wait for them to ask you, ask them, and have a plan in mind. It doesn't have to be fancy as long as it's enjoyable." Booth said.
An anonymous student went on a date last summer at Bethany beach.
"We went out as it was getting dark and went on the boardwalk to get food, then we ate it on the beach in a lifeguards tent. Make sure you're doing something you both like and make sure you both enjoy it. I liked knowing that we were both having a lot of fun, that it wasn't one sided, and that they weren't super serious and just relaxed and had fun," an anonymous student said.
It's not uncommon for people to dream about a perfect date.
"I would love to go to the movies or go out to dinner. My ideal date has to be really fun. I want to learn things about him like his favorite book, movie, TV show, what kinds of sports he does and what his siblings are like, if he has any. I want to know the craziest thing he has ever done," freshman Cate Liu said
The impressions students get from a first date are really important.
"I want a kind, welcoming warm vibe, and for him to be funny, kind, caring, and understanding," Lui said.
While it's important not to stress over every little detail when taking someone out, there are some important things that you don't want to do.
"You would need a good excuse to be late, and don't talk about past relationships. I don't want to have a first kiss on the first date, I would need at least a second date for that," Liu said.
While some people get nervous on a first date, it can turn into something beautiful, that's why working up the courage to make a move can be such a beneficial moment.
Your donation will support the student journalists of Walter Johnson High School. Your contribution will allow us to purchase equipment and cover our annual website hosting costs.
About the Contributor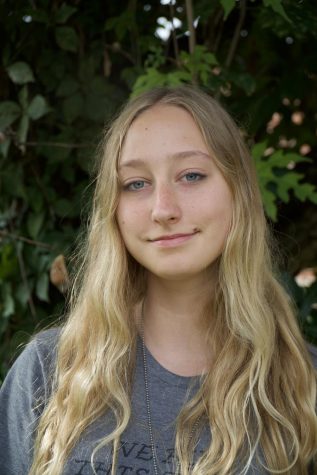 Mia Magone, Business Manger
Mia is the Business Manger for the Pitch this year. This is her 1st year on the pitch and likes to write and play the piano in her free time.