Niche electives offered at WJ
As students fulfill their mandatory credits, there are more and more options to include personally chosen elective classes in your class schedule. WJ offers a wide variety of diverse and engaging classes for students with many different interests. Whether you're interested in acting, science or history, there is definitely a fun class for you!
Theatre
Theatre is taught by teacher and WJ Stage director Colleen McAdory.
"I took theatre as an elective because I really wanted to learn more about not only acting itself but also set work and script writing. We usually are either writing skits and performing them or learning about the structure of plays. I totally enjoy the class! It's a great place to have a creative outlet and I would recommend it to anyone. Even if you aren't confident or that interested in acting there is still so much in that class that you can do to help get you in a creative mindset," freshman Aurelia Withers said.
Withers and many of her classmates enjoy the class so much that they plan to continue and have signed up for the level 2 Advanced Acting class next year.
Literature as Film
Also taught by McAdory, Film is an English elective offered at WJ.
"I originally switched into it because it was a random schedule change I had to make, but I ended up absolutely loving it," senior Annie Sylvester said.
Students in the class learn about different elements that go into movies and film, and what the directors want to make viewers feel with each element.
"It was really cool to learn about the elements and techniques and now when I'm watching movies after taking the class I can pick up on it. I'd definitely recommend it to others, it's really fun especially if you want to be creative," Sylvester said.
Marketing and Hospitality
Taught by Kim Reif, Marketing and Hospitality is a new class offered at WJ this year.
"My counselor recommended it to me last year and it looked really interesting so I signed up," senior Danielle Corwin said.
The class teaches about different aspects of marketing and advertising, something very applicable in many professions.
"It's very hands-on and engaging, there's a lot of collaboration and projects. We learn about why companies do certain things, like for example we're talking about why they use different colors for different reasons, it's so cool," Corwin said.
Corwin strongly recommends the class to seniors and juniors with a gap in their schedule.
"It's a chill class, but not boring because the work is really interesting and fun. It's a really fun class and a good elective to wind down with because it's not as stressful," Corwin said.
African American Literature
African American Literature is an English elective that focuses on reading books and discussing their meaning and historical context to different parts of Black identity.
"I chose it because it sounded like an interesting class. I heard about it at MSP when they were talking about new electives. I did enjoy my time in class. The class was really small and intimate which was really nice in the grander scheme of things like learning and getting to know one another," senior Joyce Onana said.
Ancient Mediterranean Civilizations
Ancient Mediterranean Civilizations teaches students about ancient civilizations in the Mediterranean region and the impact they still have on the world today.
"Mr. Butler is a great teacher and I love him, I mainly took it because of Mr. Butler. I was really interested in that aspect of history and thought the pantheons that existed and the power structures were interesting. We didn't really have homework, it was mainly all classwork and it was generally pretty hands on. I would absolutely recommend it to others, I think Ancient Med is really fun and everyone should take a Mr. Butler class before they graduate," senior Caroline Cassano said.
Molecular Biology
One of the few science electives offered at WJ, Molecular Biology focuses on advanced concepts and theories of molecular genetics. Senior Abby Dodd took the class last year with the previous teacher before they retired.
"I decided to take it because I wanted an interesting STEM elective. Molecular Bio is really interesting and applicable towards viruses, so that fueled my decision to take it too. In the class we explored the details of DNA as well as different research methods used to edit and replicate DNA. We also learned a lot about how viruses work, and what PCR is. It's a really good pandemic application," Dodd said.
Dodd recommends the class for anyone who wants to gain lab experience or is thinking about a STEM field in college.
"We gained a lot of lab experience in the class. WJ even partnered with Rutgers University to give students the opportunity to copy and analyze their own DNA sequence and even become published researchers in a DNA database," Dodd said.
As an additional plus, the class is also weighted!
Anatomy and Physiology
Anatomy and physiology introduces students to the structures and functions of the human body. Students learn about the complex organ systems in depth and how they all interact with each other.
"I think it's a very interesting class as I've learned so much. The teachers are great and it's personally one of my favorite classes I've ever taken and I look forward to it everyday," junior Ashwathti Menon said.
Forensic Science
Forensic science is taught by science teacher Nichole Kellerman where students learn about several different forensic techniques.
"We start off with classical cases that have historical precedence and then we start talking about what went wrong in these cases and what we would do better. We learn about how to analyze techniques for looking at crime scenes, investigating crime scenes, handling evidence, how to process a crime scene, then we start talking about physical evidence, all the different kinds of physical evidence and how you analyze physical evidence," Kellerman said.
The class also includes microscopic work and labs such as DNA analysis, PCR and toxicology labs. Kellerman recommends the class to anyone who is interested in forensic science and discovering how different sciences interlace.
Latin American History
Latin American History students learn about Latin American civilizations from hundreds of years ago to present day.
"We learn about the Mayans, Incas, Toltecs, Aztecs, Olmecs and Tihuacans. Right now we're being introduced to Mesoamerican geography and the original civilizations in Latin America before the Spanish came to take over Latin America. It's a very interesting class and it's fun," junior Sophia Ikeda said.
Women's Studies
Taught by social studies teacher Allison Hoefling, women's studies explores the overall experience of women in society. Students learn about the history of the Women's Rights movement and explore other issues that impact women such as women in the workforce, women in politics as well as domestic and sexual abuse in the US and worldwide. In previous years, students have completed projects highlighting women in Montgomery County, leaving positive notes in bathrooms to break apart gender stereotypes.
"Women's studies is not just for women, it's open to all and everyone is welcome and everybody will benefit from it and learn from it, it's not just for females in the building," Hoefling said.
WJ students are lucky to go to a school with so many unique and fascinating classes hidden in the roster. No matter your interests, there's something for everyone.
Your donation will support the student journalists of Walter Johnson High School. Your contribution will allow us to purchase equipment and cover our annual website hosting costs.
About the Contributors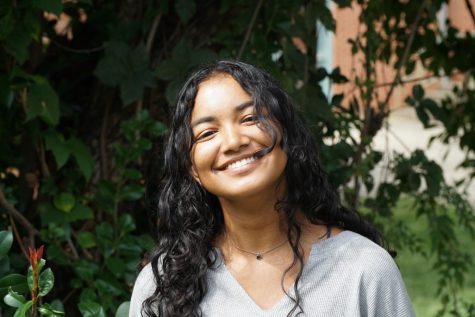 Sydney Fraser, Layout and Design Editor
Sydney Fraser is a senior excited for her first year as Layout-Design editor on the Pitch. In her free time, she enjoys dancing, and hanging out with friends.
Nishi Tripathi, Staff Writer
Nishi Tripathi is a staff writer in her first year on the Pitch! In her free time, she's in WJ Stage and likes being with her dogs.