Which cafe has the best coffee in Bethesda?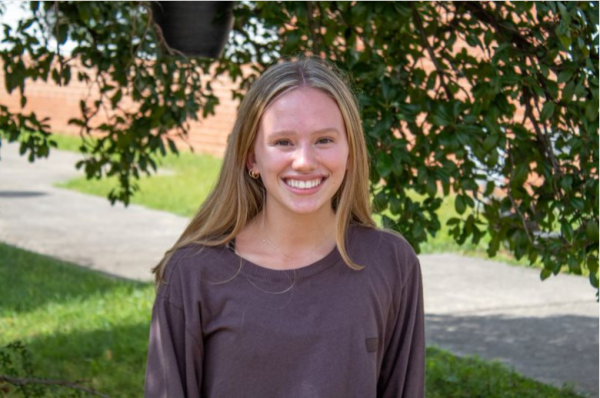 More stories from Cecilia Saltzman
The Bethesda area is home to many coffee shops, including chains and small mom-and-pop shops. A simple order of an iced caramel latte can vary vastly between cafes. The sweetness of the syrup, the ratio of coffee to milk and the price can be drastically different. I went out on a mission to discover which Bethesda coffee shop is the best.
I ordered the same coffee at every shop: an iced caramel latte. For each latte, I ordered the smallest size offered and I calculated the value per money based on how much each ounce of each coffee cost. The shops that I visited are Java Nation, Tatte, Tout de Sweet and Sunday Morning Bakehouse.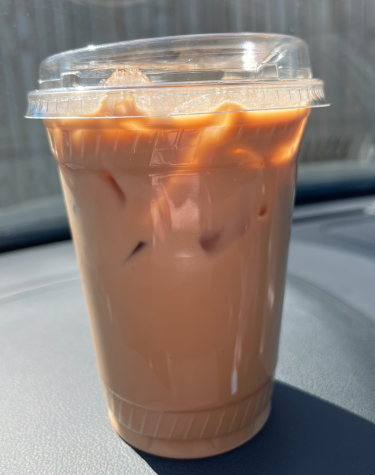 Java Nation in North Bethesda was the first coffee shop I visited. After walking into the lively and bright restaurant, I was excited. The coffee had a good ratio of coffee to milk. The ice perfectly cooled the latte, while not being too overpowering. Although it was on the sweeter side, it was really good. The coffee had a perfect slight caramel flavor that wasn't too overpowering. It was nice to enjoy the latte while socializing in the roomy and bright restaurant. Although the $5.50 price seemed steep, I got 16 ounces of coffee, which came out to $0.34 per ounce.
After loving pastries from Tout de Sweet for years, I decided to try their coffee. There were so many unique choices for coffees, it was hard to stick to the iced caramel latte. I was happy I ordered it because it had the perfect amount of sweetness. The caramel taste was prominent, while not being too overpowering. The drink was kept at the perfect temperature with big round chunks of ice. The latte from Tout de Sweet was sipped up the fastest because it was excellent. It was the cheapest coffee for the amount of coffee I got, with a 16 ounce for only $4.80, with each ounce costing only $0.30. The atmosphere of the shop was lively and it was a nice place to sit down and drink my coffee and eat a pastry.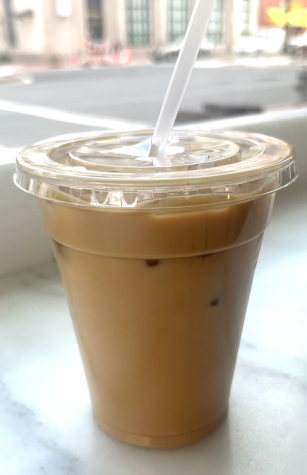 I was very hopeful for the latte from Tatte because I had heard amazing reviews, but ended up leaving disappointed. The smallest size offered was 12 ounces, which cost $4.25, coming to about $0.35 per ounce. As for the actual coffee, it was my least favorite. The syrup tasted more like hazelnut than caramel and it was almost too sweet to enjoy. The ice was sparse, so I felt that it could have been more chilled. Additionally, Tatte was the only coffee shop that didn't offer a strawless lid. It shouldn't be difficult to offer more environmentally friendly options, especially since Tatte is a chain cafe with many locations. I would order a coffee from Tatte again only if I was already getting something else.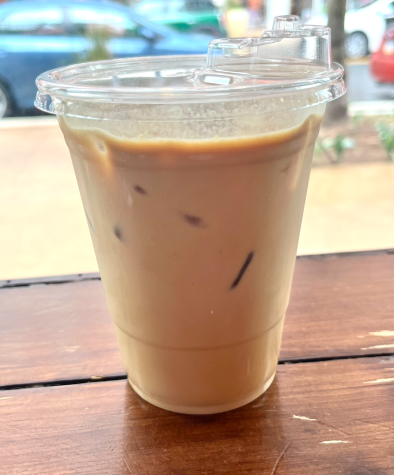 The final coffee shop I visited was Sunday Morning Bakehouse, located at Pike and Rose. The shop had many seating options and was busy with people. The iced caramel latte was perfectly sweet and had the perfect amount of syrup. Although the coffee was delicious, it was the most expensive, with a 14 ounce cup costing $5.50, which comes down to $0.39 an ounce.
Overall, I loved visiting coffee shops. I liked some lattes more than others, but my true favorite came from Tout de Sweet. The coffee gave me the most value for my money and tasted the best to me. For the best experience at a Bethesda coffee shop, visit Tout de Sweet.
Your donation will support the student journalists of Walter Johnson High School. Your contribution will allow us to purchase equipment and cover our annual website hosting costs.
About the Contributor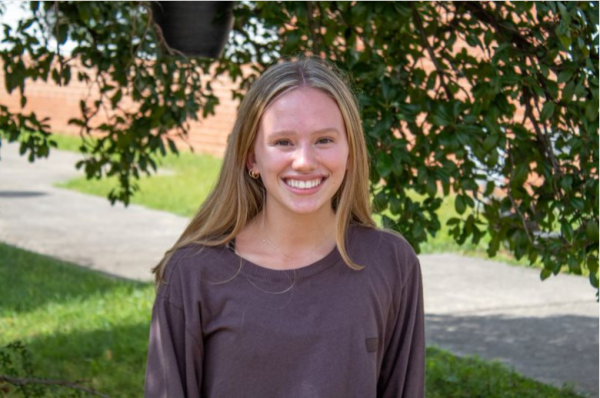 Cecilia Saltzman, Print Managing Editor
Senior Cecilia Saltzman is looking forward to working as a Print Managing Editor this year. In addition to writing, she enjoys dancing, hanging out with...