Behind the scenes of the student announcements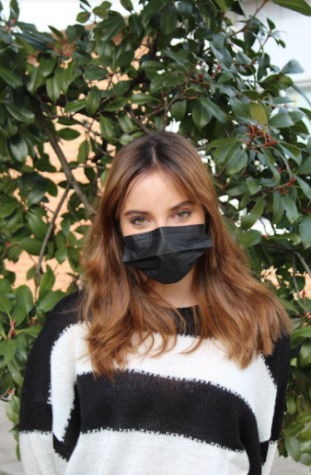 More stories from Bella Weintraub
Presenters behind morning announcement voices reflect on their experience
Behind the scenes of morning announcements and a close look at the students responsible for WJ's daily messages.
While all students are familiar with the notorious second period announcements, the majority of the student body is unaware of the recognition that should be given to the respective reporters. Each morning the group rejoins in hopes of making students smile while gaining useful information.
Once four members, who should be present even if only two are announcing, are in the main office before the second period bell, they start brainstorming for the unique greeting/sign off specialized for the day, which is not included in the script they are given each morning.
"We like to spitball, and usually something comes out of the silly ones. Sometimes we have to look up adjectives for the play on words, usually just using alliteration," junior Lammai Nguyen said.
The routine remains throughout, with an exciting change at the last day of the school week.
"Fridays are good too because we can just look up the list of fun facts. I'll usually go to this website, and we use it if it's a good fact, trust me there aren't many good ones," senior Aiden Cohen said.
As to why they decided to start announcing, the presenters all shared their enjoyment of talking. Most started presenting to surprise their friends, and have a fun way to start their mornings.
Getting to that prestigious position requires a simple form that anyone can walk into the main office and request. Most members have had the distinct position since freshman year.
When asked about their favorite slogan, all members unanimously agreed on the "mamma mia pizza" for the Piccoli Piatti Italian honors society fundraiser.
It is clear from the announcements that all presenters have their unique set of skills and distinct personalities. When asked about each one's strongest suits, they did not answer for themselves, but for their colleagues.
"I think Aidan is good for brightening up people's mornings, he has a good animated voice as well. Bradley is very good at improv, whenever I throw him something stupid, he does something good with it," junior Kiki Gazit said.
None of the presenters talked about their own attributes, as they all complimented each other.
"I think Lammai is really good at speaking clearly, you really get the information she's trying to get across," junior Ella Murray said.
Their camaraderie was clear during the joint interview.
"I think Kiki brings a lot of energy while being funny," Cohen said.
"Ella is really good at collaborating and working well with everyone, but I think we always do better together," said Nguyen.
However, the presenter does not always have simple and enjoyable experiences. Many times they are faced with the struggle of poor script writing; having to deal with the confusing grammar or no proof reading, the script being too long, and sometimes the scripts aren't ready so someone has to run to the media center to print them before the bell.
Anxiety or nervousness, however, is not an issue they currently face. Many started with a bit of reluctance, but the habit has washed away any troubles.
"It never really registers to me that the whole school is listening. Sometimes my friends talk about something that they heard me say and I always laugh," Murray said.
All presenters agreed that there is no anxiety before announcing.
"I started this way back freshman year, and I'm a senior now, you bet as heck I was nervous. I was sitting on the couch asking myself what to do. But after the first day, I knew I wanted to keep doing this. It's like a passion of mine now," Cohen said.
Their most important value is to make students' day better.
"I think we make people laugh, we make people's mornings I think, while they also learn information," Gazit said.
About the Contributor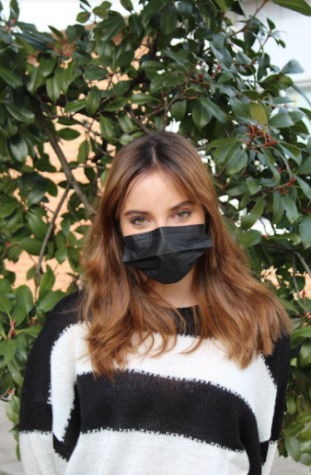 Bella Weintraub, Staff Writer
Bella Weintraub is excited to participate in her first year as a staff writer for The Pitch. In addition to writing, Bella enjoys traveling and spending...