Looking back at the closing of Rockspring Cafe
Rockspring Cafe, known to students as "China", was a popular lunch spot for students that shut down a couple months ago. Students could order any type of food for prices that were favorable to students because it was inexpensive. They had food ranging from great Chinese cuisine to Italian favorites such as lasagna.
Rockspring Cafe was located in the office building across from the school. Mostly freshmen and sophomores went there because it is close enough to walk and students don't need a car to get there.
The closing had upperclassmen reminiscing about all the great food and times they spent there for lunch and had them stepping into the shoes of underclassmen who now need a close option like Rockspring Cafe.
"It kind of sucks, I mean it's not that bad because I kind of just go to the mall everyday now that I have a car, but like if I was still a freshman or sophomore and I didn't have a car, I would be pissed," senior Chris Tamaro said.
For some underclassmen, Rockspring Cafe was one of their favorite places to go so far this school year, so when it closed it came as a shock.
"China closing was very shocking to me because I see a lot of students go there for lunch and after school. When the school year started my friends and I went to China a few times because it was close to WJ and truthfully they had great prices. Some alternatives that I am now going to are shops in G-square," freshman Anna Jhon said.
Some seniors who spent all of their lunches there are really upset with the closing of Rockspring Cafe. They understand students have found alternatives, but it is still frustrating for many to see it go.
"I used to go there everyday, damn near. All my school years I've been going there so yeah I am very sad about it," senior Gary Ariho said.
Rockspring Cafe served many different breakfast options as well as their other meal options which attracted football players after their morning workouts.
"I used to go there every once in a while if I wanted something like an omelet or something or something smaller to eat. I don't think [it closing] will change that much because people will just find somewhere else to eat," junior Pierce Goodenow said.
Your donation will support the student journalists of Walter Johnson High School. Your contribution will allow us to purchase equipment and cover our annual website hosting costs.
About the Contributor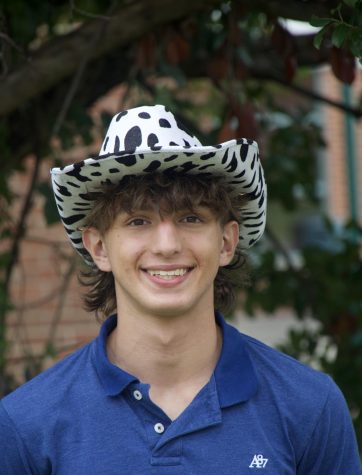 Andrew Plotnick, Staff Writer





Senior Andrew Plotnick is one of the Staff Writers for the Pitch. He also holds the position of senior class president.