AP Literature curriculum prepares students to be lifetime readers
AP Literature and Composition is taken by many seniors. In the first semester, students read books like "The Great Gatsby," "Dubliners," "All the Pretty Horses," "Tess of the D'Urbervilles," "Their Eyes Were Watching God," two short stories and at least one poem. In the second semester, students read King Lear, Atonement, Jane Eyre and Sula, then they will prepare for the AP exam.
But 20 years ago, the AP Lit curriculum looked a bit different. AP Lit students used to read "The Awakening" by Kate Chopin, "The Stranger" by Albert Camus and "Hamlet" and "King Lear" by Shakespeare among others.
"We decide the curriculum based on the authors and works that appear frequently on the last 10 years of AP Lit exams," AP Literature teacher Melanie MacFadden said.
A more prominent difference between the two curriculums is diversity. College Board has featured more and more often authors and stories that are more representative of the American population.
The way books like "Their Eyes Were Watching God" were discussed in class is important for students. Some of the chapters discuss important issues in the Black community such as colorism and texturism.
A book that garnered a lot of conversation this year was "Tess of the D'Urbervilles."
"This year a lot of students seemed to like reading Tess of the d'Urbervilles, and for them, it was the first time understanding how the author's purpose and views can be employed and put forth in his work," MacFadden said.
Some students really liked it, while others didn't enjoy reading it as much.
"I really liked Tess because it was sad. I like books with sad endings," senior Chloe Kim said.
Most importantly, AP Lit provides information about writing and analyzing things that students might have never thought about before, and it has strengthened the writing skills of many students. The curriculum in AP Lit teaches students life lessons and how to become readers.
For instance, students learn about the negative effects of romanticism in "All the Pretty Horses," the cost of nativity in Tess of the d'Urbervilles and what non-ideal relationships look like in Dubliners.
AP Lit also introduces many new authors to many students such as Thomas Hardy, Zora Neale Hurston and Toni Morrison.
"I want to read more Thomas Hardy books now because I liked Tess of the d'Urbervilles," Kim said.
Your donation will support the student journalists of Walter Johnson High School. Your contribution will allow us to purchase equipment and cover our annual website hosting costs.
About the Contributor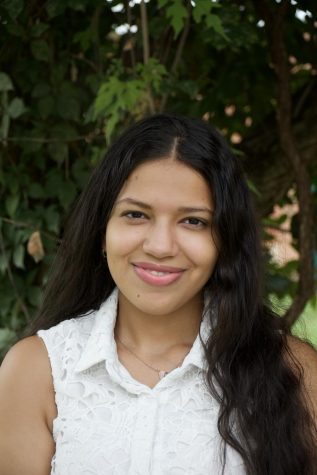 Nour Faragallah, Online Editor-in-Chief
Nour Faragallah is very enthusiastic for her third year on The Pitch. She is a senior who loves reading, keeping up with trends and bashing politicians.