What happens in Specator?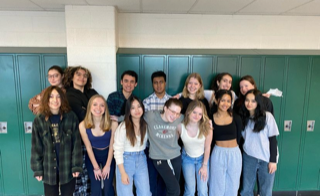 WJ's literary magazine, Spectator Magazine, accumulates many awards every year for the art and writing it displays. The art and writing featured in the magazine is the work of your fellow classmates.
Some students may not have a full understanding of what Spectator does all year.
From the start of the school year to the end of March, the members of Spectator create posters, launch social media campaigns and hold fundraisers to encourage students to submit their work. Similar to The Pitch, Spectator is a student-run publication with an advisor who oversees and assists with the magazine. Students are chosen before the school year ends to be heads of the magazine for the following year. These heads will be tasked with overseeing their respective groups' art, writing and interview.
"People join one of the three teams – art, writing or interview – and will focus on that subject throughout the year," senior Calla Johnson said.
Understandably, it can be constraining for some people to stick to one section.
"Some staff members gravitate towards a specific section, others help with multiple," senior Casey Kenreich said.
They also do mini projects where people are tasked with fundraising, conducting mini interviews and social media outreach. Spectator encourages any submission; it can be any art, from traditional paintings to digital art to even ceramics.
The teacher, Alexia Chatfield, who oversees the Spectator is hands off in the production.
"I try to let the students facilitate as much of the experience as possible, but of course I help out when needed when it comes to submitting the final product to the publisher, organizing fundraisers, or just generally keeping students on track, " Chatfield said.
Spectator loves to see any work submitted to the magazine.
"We have such talented writers and artists at this school, and we want to be able to showcase that talent," Chatfield said.
Some of the submissions are preferred over others though.
"We are not looking for a specific theme; however, I feel the work of AP art students is heavily underrepresented," Kenreich said.
Spectator understands it can be very difficult to meet deadlines as an AP art student and they want to use every last second to develop their art.
"But, Ideally, AP students should produce the best work in the school, so I highly encourage them to submit what they can," Kenreich said.
Spectator does not only feature what would be traditionally considered art, but they also feature literature, from creative writing to poetry. These pairings help to create a tie between the literary side of the magazine and the fine arts side.
"We pair art and writing pieces that we believe go together to showcase in the magazine," senior JJ Kim said.
The magazine has gained recognition for its hard work.
"We have received numerous Gold and Silver crown awards from the Columbia Scholastic Press Association over the past 20 years and we have won awards for the American Scholastic Press Association," Chatfield said.
Your donation will support the student journalists of Walter Johnson High School. Your contribution will allow us to purchase equipment and cover our annual website hosting costs.
About the Contributor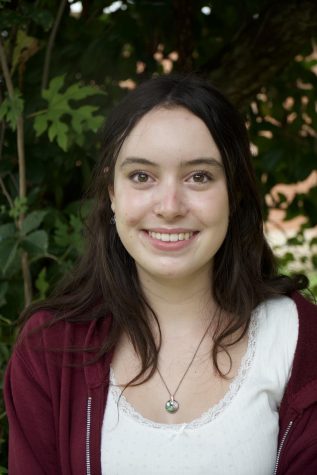 Olivia Scharf, Staff Writer
Senior Olivia Scharf is a staff writer on the Pitch. This is her second year on Pitch, and outside of school she likes to read and hang out with friends.