New attendance policy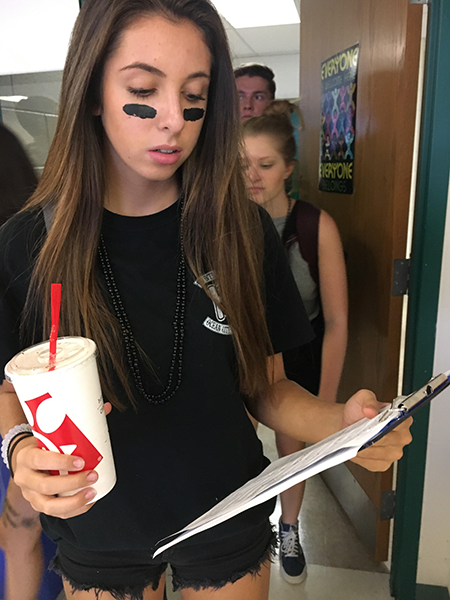 This school year, Montgomery County Public Schools has made new policies regarding attendance in class and hallway security. Students and teachers are now adjusting to these changes, the most dominant being the changes to hallpasses and sign out sheets.
What used to be the process of asking to leave, then getting a quick signature in the handbook is now a multistep process involving the handbook, a physical, color-coded hall pass and a sign out sheet. This has resulted in many students feeling frustrated with the new system.
"I think this is a negative aspect to our workflow [in class] because it's disruptive to both the teacher and the class" junior Julia Nestel said. Now that students are required to do more to leave the class, many are refusing to follow all of the new steps because they feel it complicates the once simple procedure. This has yet to cause any trouble with the security team, but could in the future.
"As long as all of the people involved in the process adhere to the policy, then the policy makes sense" Security Team Leader Howard Beaubien said. Beaubien feels as though this is not too new a system and that Walter Johnson always has had safe and secure hallways.
"It's never going to be 100% but this process will help make it easier from a safety perspective" Beaubien said.
Some classes are readjusting the rules to better fit the flow of their class. For example, on the first day of school art classes like photography, which involves students coming in and out of the classroom a lot in one period, made the decision for students to only have to sign out when they leave the first time. The students then sign back in at the end of the period when they are done leaving and entering the class. In those types of classes the teachers always know where the students are, but it becomes tedious signing in and out every time they leave to take a picture or put art in their locker in the hall.
The security team plans on continuing to push for all teachers and students to follow these changes. They know the staff here at Walter Johnson are all helping to push for the safest school environment they can.