Black heritage assembly commemorates black success
Hang on for a minute...we're trying to find some more stories you might like.
Cue the lights, set the music, assemble the dancers. Such was the scene at the opening of WJ's 2018 Black Heritage Assembly, an exposé of black culture and history spanning hundreds of years and even reaching into what the future could bring. Critical analysis of stereotypes and ignorance were highlighted in speeches and poetry, while various forms of dance and song showcased unique customs and styles from Jamaica, West Africa and beyond.
The festivities began with a student band playing "Pon Moun Paka Bouger," a song first made popular in the '80s by a well-known Congolese singer Pepe Kalle. As students settled in their seats, the music tapered down and the MCs for the event took the stage. Each host explained a portion of the historical events that had led to Black History Month's creation, citing black intellectual Carter G. Woodson's founding of the Association for the Study of Negro Life and History in 1915 and its sponsorship for a Black History Week, as well as President Gerald Ford's formal mandate for a Black History Month in 1976.
Next, senior Nathalie Wane took the stage to recite the Harlem Renaissance-era poem "Hey Black Child" by Countee Cullen, a work that aims to encourage black children that life is what you make it and to follow your dreams.
"Hey Black Child. Do you know you are strong? I mean really strong. Do you know you can do? What you want to do? If you try to do, what you can do?" Wane recited.
Senior Rachel Miller received cheers for her rendition of "A Change Is Gonna Come" by Sam Cooke. The song is meant to bridge the divided feelings of the black community, those who want to forget suffering, those who would like to honor it and those who would like to stick together no matter what.
"It's also interesting that Sam Cooke's hopeful vision inspired by Martin Luther King Jr. and the tone [it set] for the black community certainly came to fruition with the election of the first black president," the MCs stated before the performance.
A series of dance routines were also well received by audiences. Dancers representing Afro-Caribbean cultures performed against high-energy music with carefully calculated steps and rhythm.
One of the most colorful portions of the event came from the pan-Africa fashion show. Students representing nations and cultures across the continent from Egypt to Tanzania strutted across the stage in bright ensembles traditional to the nations they were showcasing. Large delegations from West Africa and Ethiopia presented the Dashiki, a colorful, patterned shirt, and the Habesha Kemis, a white tunic, from Ethiopia respectively. The Dirac from Somalia, the Pagne from the Republic of Congo and the Zirea from Eritrea were also shown.
A video sponsored by the activist organization Because Of Them We Can combined young children, black excellence and black achievement in recent history. Five would-be news anchors played the roles of real black newscasters Don Lemon, Angela Rye, April Ryan, Symone Sanders and Bakari Sellers. Prominent black individuals such as Serena Williams, Issa Rae, Oprah Winfrey and Dapper Dan were featured as the anchors exclaimed their praise for Hollywood ventures such as "Black Panther," "A Wrinkle In Time" and "Get Out".
"Black excellence is at an all-time high," young Lemon said.
WJ's step team, "The Stellar Steppers" rounded out the assembly with a performance complete with tight formation, intricately designed moves and an original backtrack comprised of "Partition" by Beyonce and an anonymous singer melodically chanting "we are the stellar step team" during the final portion of the performance.

About the Writer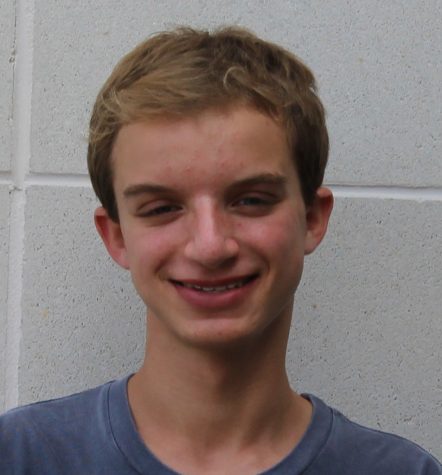 Sam Falb, Editor in Chief
This is Sam's third year on The Pitch. He took the Journalism course during freshman year and was hooked - last year he served as the online news editor....