Ongoing crisis in Myanmar sparks discussion throughout the world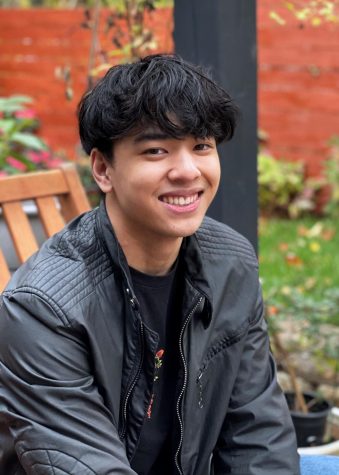 More stories from Benicio Balignot
The western Rakhine state of Myanmar has been surrounded in controversy as the UN recently began an investigation into what many are calling an ethnic cleansing of the Rohingya people, a stateless Muslim ethnic group who have lived in the Rakhine state since as early as the 12th century.
This comes after reports in 2017 of rape, arson and murder committed by the Myanmar military against the Rohingya. As a result, the world has seen a mass exodus of the Rohingya people fleeing the predominantly Buddhist state of Myanmar to neighboring countries such as Bangladesh, Indonesia, Thailand and Malaysia.
The Rohingya people, who are stated to be the world's smallest Muslim minority, have been discriminated against by the Myanmar government, who have stated that they do not view them as lawful citizens. In their eyes, the Rohingya people are illegals brought over to Rakhine by Bangladesh when Myanmar was still a British colony. In addition to this, the Myanmar government has refused to grant the Rohingya people citizenship, effectively leaving them stateless and without representation in any form of government.  
The Rohingya have been fleeing the Rakhine state due to systematic, institutional discrimination enacted against them by the government through restrictions on marriage, family planning, employment, education and religious freedom for decades. Moreso, the Rakhine state, is Myanmar's least developed state, with a staggering poverty rate of 78 percent compared to the national average of 37.5 percent according to the Council on Foreign Relations. This further exacerbates the socioeconomic differences between Rohingya Muslims and Myanmar Buddhists.
In August 2017, a militant group identifying as the Arakan Rohingya Salvation Army (ARSA) claimed responsibility for recent attacks on military and police posts. This caused an explosion of reignited violence against the Rohingya people, with the government declaring the group to be a terrorist organization, resulting in the military mounting a devastating and brutal campaign against the Rohingya population.
"… nearly seven-hundred thousand Rohingya [were forced] to leave Myanmar. At least 6,700 Rohingya were killed in the first month of attacks, between August 25 and September 24," international medical charity, Doctors Without Borders said.
At WJ, these events aren't a foreign topic to some.
"It's sad really, what's happening to the Rohingya. What's even worse is that their prime minister [Aung San Suu Kyi] has been known for her humanitarian efforts." social studies teacher Nathan Schwartz said.
It isn't just teachers that are knowledgeable about these events as well. In Liliana Monk's AP Human Geography class, they recently went over the mass exodus of Rohingya refugees migrating to other nearby countries.
"It's very sad, what's happening in Myanmar to the Rohingya. It's really hypocritical of her [Aung San Suu Kyi], as she won a Nobel Peace Prize, but she isn't doing anything to stop all the villages being burned and people being killed, tortured, and raped," senior Brendan Murray said. In the week prior, he and his class learned of the ongoing Myanmar crisis.
Others are also concerned about how this ethnic genocide is being covered, or in this case, not covered by the media.
"I think the way that all of this is being covered in their country is done in a way that nobody knows what's really happening in Myanmar. It's the outside press that's talking about it instead. In Myanmar, they're kind of pushing out all of the outside information so that none of their citizens know the truth," senior Francisco De La Lama said.
De La Lama also has a strong opinion in how Myanmar's prime minister, Aung San Suu Kyi, is responding to the ongoing situation.
"She [Aung San Suu Kyi] hasn't spoken truthfully about what has happened. She has tried to avoid the topic at international conferences and when any other international body has asked her about it. I think it's very 'in the shadows' in regards to what's happening, and there should be more press coverage so that more people can take action," De La Lama said.
Aung San Suu Kyi, Myanmar's current Prime Minister, has been criticized for her silence in the ethnic cleansing of the Rohingya, despite having won a Nobel Peace Prize in 1991. As a result, many have called for her award to be revoked as a result of her inaction. In addition to this, last month, the Canadian parliament voted unanimously to revoke Aung San Suu Kyi of her honorary Canadian citizenship, condemning her for her lack of action and silence.
As a result of renewed violence and persecution in the past year, the UN has submitted a report calling for the upper echelons of Myanmar's military, including their commander in chief, to be investigated and prosecuted on charges of war crimes, genocide and crimes against humanity as a result of their actions in the persecution and ethnic cleansing of the Rohingya.
"Military necessity would never justify killing indiscriminately, gang-raping women, assaulting children, and burning entire villages," the report said, according to the Washington Post. Earlier this month, the U.S imposed various sanctions on the military generals for their participation and involvement in this ethnic cleansing.
It isn't just the governments of the world that are trying to cause change either. Just after the report was released, Facebook took action and released a statement in response to the criticism received as a result of their inaction in preventing the spread of misinformation and propaganda against the Rohingya.
"…we are banning 20 Burmese individuals and organizations from Facebook — including Senior General Min Aung Hlaing, Commander-in-Chief of the armed forces, and the military's Myawaddy television network…We're removing a total of 18 Facebook accounts, one Instagram account and 52 Facebook Pages, followed by almost 12 million people," Facebook said in a statement.
As of now, the chair of the UN inquiry that accused Myanmar's military of genocide is likely going to be briefing the Security Council this month after nine countries, including Britain, France and the United States, called for a meeting.
Your donation will support the student journalists of Walter Johnson High School. Your contribution will allow us to purchase equipment and cover our annual website hosting costs.
About the Contributor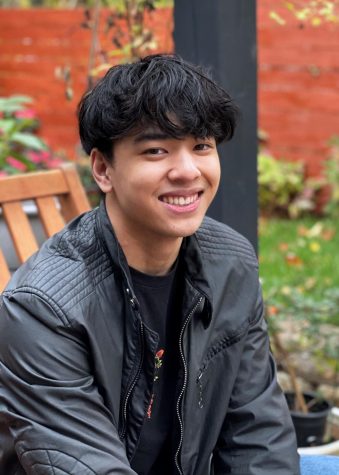 Benicio Balignot, Print Editor-in-Chief
This is senior Benicio Balignot's third year on The Pitch, this time returning as one of three Print Editors-in-Chief. When he's not perusing for new music...