The Pitch investigates student shoplifting concerns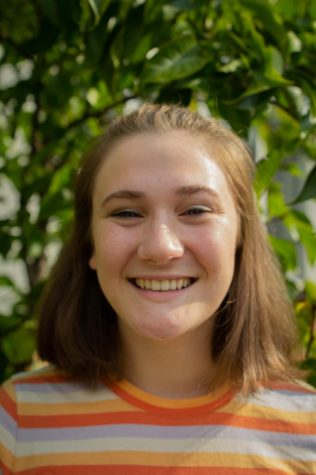 More stories from Julia Hananel
Names have changed for anonymity*
Sylvia was only a freshman when she was banned from Giant for a full year – all because she tried to get two donuts for the price of one.
At the Giant self-checkout machine, the WJ student checked 'one' for the quantity of donuts even though she was holding two. She was caught when a Giant security officer asked to see her receipt. He then escorted Sylvia into a back room along with another man who appeared to be a regular customer.
What Sylvia didn't realize was that Giant has at least three undercover security workers walking around the store during WJ lunchtime watching students, many of whom rampantly shoplift from the store.
"[The security workers] dress like students, they look younger like students, they're pushing shopping carts around….but their sole purpose is to watch our students at lunch," WJ head of security  Adam Hoffman said.
Sylvia's bag was searched and her picture was taken to be put into a binder containing photos of customers caught shoplifting and banned from Giant for a year. If the banned student tries to enter the store during that time, he/she can be arrested for trespassing.
"[Giant] is very adamant about enforcing the law because they feel that, at the hands of WJ students, they've lost a lot of inventory," Hoffman said.
Before she was banned from Giant, Sylvia said she had never felt guilty for lying about prices at self checkout, which she did frequently. The experience of being caught changed her mindset.
"I didn't consider what I was doing shoplifting, but more like cheating," Sylvia said. "I did feel bad when I was caught, though, because that's how the store makes profits and how the workers make a salary."
Although stealing from Giant didn't go on her permanent record as she was underage, Giant officials informed the school administration and her parents were also notified. Sylvia has not shoplifted since the incident. In retrospect, she sees the potential danger in being caught stealing.
"Not only did I feel bad, [but also] it was scary having to go through the report and I realized it [being caught] could affect you for the rest of your life," she said.
A poll conducted by The Pitch earlier this month found that 41 percent of WJ students admitted to having shoplifted.
"Shoplifting is a huge issue with the student body here," Hoffman said. "It seems like every school day I'm getting probably three calls about shoplifting [from Georgetown Square]."
So why, in a relatively wealthy area like Montgomery County, are so many students risking their reputations just to save a few dollars?
"When you can't justify paying a certain amount for something, if it's really cheap jewelry but it's overpriced, I don't feel like it's worth it to actually buy it," said Avery, a WJ student who requested that their real name not be used.
Avery said it began when she was 12, first stealing rings and necklaces from a store at the beach. These days, Avery says she usually steals jewelry or clothes from stores in the mall, but never from stores in G Square.
"When I'm there [at G Square], I don't feel like it," Avery said. "There's so many employees and security guards. It's just not worth it."
The poll, which 206 students answered, revealed that fewer students shoplift during WJ lunch times than shoplift in general: 32 percent of students said they had shoplifted during lunch compared to the 41 percent who had shoplifted in general.
Hoffman said there are a few reasons he believes so many WJ students shoplift. While he thinks some students may not have the means to pay for food, many try to shoplift simply because they want to see whether they can get away with it.
"Nine times out of ten, the ones that we do catch for shoplifting — they have the money on them to pay for it, they're just trying to see if they can do it," Hoffman said.
Hoffman worries that students who recklessly shoplift will carry their habits into adulthood, when they could get into serious trouble.
"I want them to be smart because at some point, these little things that we're doing when we're younger, at some point you're going to do them when you're over 18 and it's going to be a jailable offense."
[playbuzz-item item="7c24fb99-1f97-4e15-842c-eb80ce95fd8f" shares="false" info="false" wp-pb-id="707914″]
Your donation will support the student journalists of Walter Johnson High School. Your contribution will allow us to purchase equipment and cover our annual website hosting costs.
About the Contributor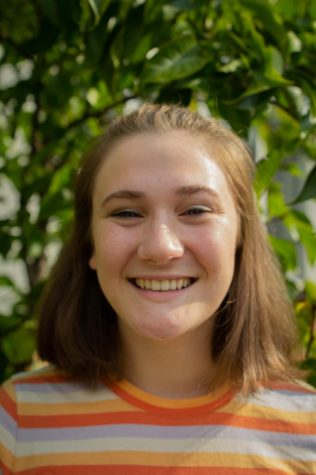 Julia Hananel, Online Editor-in-Chief
Julia is currently a senior and is super excited for another year on The Pitch! In addition to The Pitch, Julia plays piano for WJ's jazz ensemble and...